The Electric City Culture Council and Peterborough Artsweek have launched an open call for applications for Artsweek SHIFT2, a "pocket festival" of the arts taking place between March and the end of May in Peterborough.
The grant program consists of two funding components for individuals or groups of professional artists who are over the age of 18, Canadian citizens or permanent residents, and living in Peterborough/Nogojiwanong.
The first funding component, "Mini Grants for Professional Artists", focuses on research and development and provides up to $1,500, whereas the second funding component, "Project Production and Presentation", requires public presentation of completed projects and provides up to $3,000.
Advertisement - content continues below
The deadline for proposals for both components is Monday, February 22nd, with results announced on Monday, March 8th.
The biennial Artsweek, one of the largest multi-arts festivals in Peterborough, was originally scheduled to take place in September of 2020. Due to COVID, however, the 10-day multi-arts festival has been postponed until September 2021.
In the interim, the Electric City Culture Council (EC3) negotiated with their funders to use some Artsweek funding for a smaller version of the festival to support artists during the pandemic.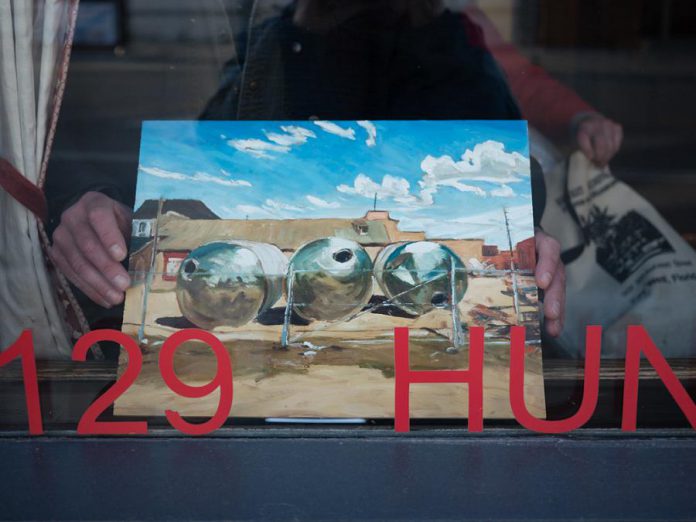 "Artsweek gets funded every year and then we run it every two years," says Gabe Pollock, EC3 program coordinator. "In the off years, we save that money for the next festival. Essentially, we've used some of the 2020 money and some of the other money that EC3 had for other programs that were cancelled because of COVID."
By shifting funds, EC3 was able to ensure there would be much-needed support and opportunities for artists in dire need during the pandemic, while also ensuring funds were reserved for a separate full festival later in 2021 — assuming pandemic conditions permit the full festival to proceed.
Unlike other years, there is no theme for the festival or the call for proposals. EC3 realizes this is an Artsweek like no other — the only parameters this year are ensuring proposed projects adhere to all current COVID-19 safety protocols.
Advertisement - content continues below
Component one of the Artsweek SHIFT2 grant program seeks to support artists' creative development and to sustain their art practice. Projects can include public presentation of completed work, but are not required to.
The main objective of component one is to support professional artists working in any discipline, at any stage of their career, to undertake creative activities that advance their practice and work.
"Component one is pretty wide open and the application form is simpler too," Pollock says. "Basically, if you can come up with something you need that will help you right now, we will try to fund it."
Eligible activities for component one include research and development of new or existing works, works in progress, or establishing new approaches to work. Assistance is also available for professional development or training.
Activities must occur within three months of acceptance into component one of the grant program.
"If you can pitch how this will help you improve as an artist, we want to support you," Pollock says. "Component one has the option for public presentation, but it's optional."
Advertisement - content continues below
Component two of the Artsweek SHIFT2 grant program, however, requires a public presentation of the proposed project to be completed by May 31st.
The open call for component two seeks projects in any artistic discipline, occurring anywhere in the city of Peterborough/Nogojiwanong where COVID protocols can be followed, including but not limited to online projects. The call is open to individual artists, collectives, ad hoc groups, and arts organizations.
"I'm really interested to see what the creativity of the city comes up with," says Pollock of potential component two proposals. "There are still ways to do things in person, even if the rules don't allow us to gather."
"Installation pieces, drive-by exhibits or performances, things that are passively there, or projects that makes for a hybrid experience of in-person and online are all possible with this program," Pollock adds.
Component two includes, but is not limited to, performance (dance, theatre, multi-disciplinary, circus arts), visual art (installations, interventions, exhibitions, projections, virtual tours), media arts, writing and spoken word, and any form of music or sound (audio art).
If you're looking for inspiration in terms of potential online projects, Pollock suggests you check out "Post Code Tour", which was part of the first phase of Artsweek SHIFT last fall and winter. Organized by Hannah Keating, Post Code Tour used Instagram to present a virtual tour of artistic imaginings of a more accessible downtown Peterborough (visit @post_code_tour).
"It's a project that exists entirely in an online space, and provides all sorts of additional and interesting possibilities," says Pollock of Post Code Tour. "It's permanent and, despite being entirely online and socially distanced, it's a collaboration between three different artists who found a way to create something together safely."
Ultimately, Artsweek SHIFT2 seeks to support professional artists in Peterborough to continue cultivating their practice by means of research and development of new or existing works or by facilitating completed projects.
Advertisement - content continues below
"A lot of artists are looking for aid to be able to continue doing what they're already doing," explains Pollock. "If there's something you want to try, try it."
An arms-length peer assessment committee will make recommendations after reviewing all to Artsweek SHIFT2 applications and proposals.
Evaluations will be based on quality and clarity of artists' statements, the artistic merit of proposals, and project feasibility — including the budget and demonstrated ability to carry out the project. Successful applicants will be notified on March 8th and will receive a letter of agreement from EC3.
Applicants are encouraged to start their proposals early, to read (and re-read) the full application, and to work through the provided checklists to ensure all required support materials are provided and submitted in the correct format.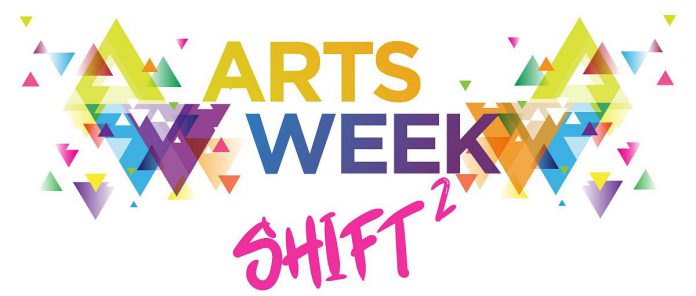 The deadline for applications is February 22, 2021. Application forms and additional information about the program are available at artsweekpeterborough.ca/news/announcing-artsweek-shift2.
Artists who identify as deaf, hard of hearing, or living with a disability and require accommodation or assistance to develop or make an application to this program, are encouraged to contact EC3 Program Coordinator Gabe Pollock at infoartsweek@gmail.com for support and more information.
Artsweek SHIFT2 and EC3 are committed to equity and inclusion, and also welcome applications from artists who identify as BIPOC, LGBTQ2+ artists, and artists from marginalized communities.
On Thursday, February 4th, EC3 and Artsweek are hosting two application information sessions on the Zoom video-conferencing platform. The sessions, which takes place at 5:30 and 7:30 p.m. and last around an hour, are free but advance registration is required. Register at artsweekpeterborough.ca/news/announcing-artsweek-shift2.