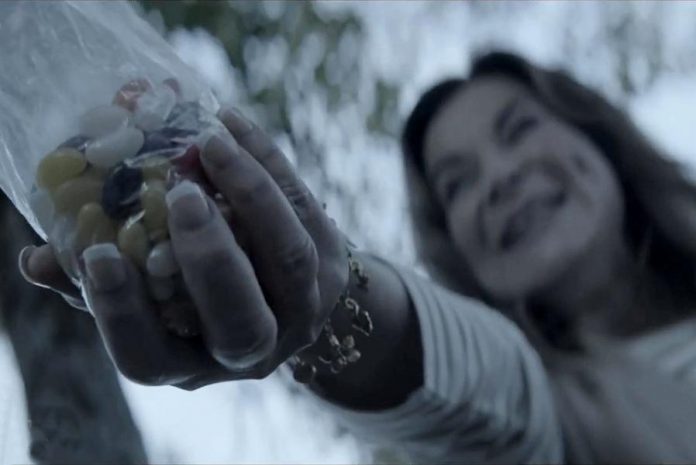 Peterborough's Linda Kash is the type of person whose presence radiates pure love. She sprinkles her exuberant enjoyment of life, like faery dust, on everything she touches to such an extent that she'll make you believe in magic.
As such, it's difficult to imagine Linda Kash playing an evil, sociopathic villain. That, however, is exactly what audiences will see when they watch episode four of the second season of Batwoman on The CW Network, premiering on Sunday, February 14th (Valentine's Day no less).
"She is really flippin' evil," says Kash of the character she plays. "She steals children — she's the candy lady — so she dupes kids with candy to come into her van. And kids aren't stupid, so she has to be very manipulative."
Advertisement - content continues below
"I've never done this genre before, so I didn't actually know how overt to make the character's evil," she adds, "You look at the Joker, for instance, and Heath Ledger's Joker is so overtly evil and he sort of indulges in his sickness, which is one way to go."
Kash, however, with coaching from Toronto actor and director Jesse Collins, chose to approach the role differently.
"The thing about being an actor and playing evil characters is, first of all, they don't think they're evil," explains the seasoned professional actor. "That was one of the things that I had to do when I was working on this character."
VIDEO: "Fair Skin, Blue Eyes" episode promo

"Even when you're doing a superhero thing, evil justifies," Kash explains. "They always rationalize their behaviour. So I gave myself a reason. I gave myself a fictional past that justified why I was taking these street kids. So the character feels she's doing something good for the community. She has to. I didn't want her to indulge in the evil because I thought that would be too cartoony."
Regardless of the industry, it can be difficult for people to leave their work at work. But for actors, it can be dangerous. Many have speculated a link between Heath Ledger's death and his character immersion for his performance of The Joker in Christopher Nolan's Batman film The Dark Night.
For Kash, however, character immersion has never been a problem.
Advertisement - content continues below
"I do not bring my work home … it's never been the kind of actor I wanted to be," says Kash of deep, prolonged method acting.
"I've always wanted pretend. I've always, always loved the idea that I get to play a character that is so far away from me. I get to visit a whole other world. I get to have a whole other intellect and character. And then, I get to go home. I get to be with my family and my cats and dogs. My life is too good to not separate the two."
Strict COVID protocols on and off set made it a little more difficult than usual for Kash to strike that balance between character immersion and off time.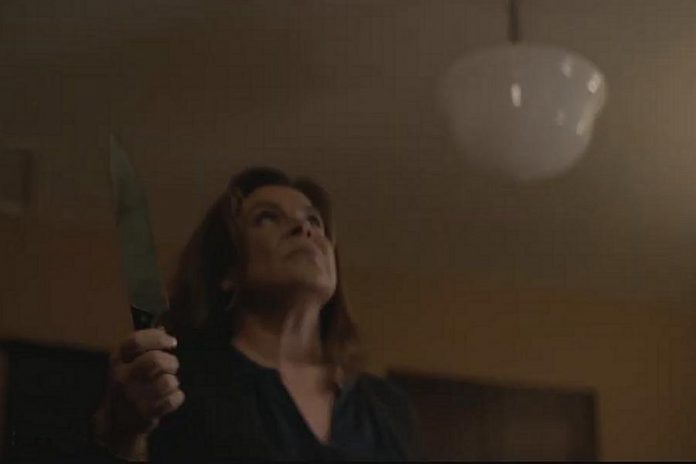 "It was a little more serious than it usually is," says Kash of shooting during a pandemic. "So there was an element of fun that was taken away. Because (as) actors, we're so intimate, we're ridiculous, we're huggers. And that wasn't the case. This was careful."
Enhanced safety precautions, such as daily testing for all cast and crew — 250 COVID tests per day — and colour-coded "zones" determining which cast and crew members would be bubbled together on and off set, made Kash's work feel safer than trips the grocery store.
Advertisement - content continues below
"I felt like I was on the set of MASH, there were tents all over the place," she laughs describing the safety measures. "Picture one of the last scenes in E.T. There's plastic hanging from the walls, layers and layers, and there was so much flippin' Plexiglas everywhere."
"It was such a well-oiled machine," she explains. "I was in such good hands. It's unbelievable: 22 episodes and no COVID. That's hundreds and hundreds of people working together. It's craziness. And yet, we can't keep our incarcerated safe. We can't keep our people who are stuck in retirement homes safe. It's weird. It's quite upsetting that Hollywood can make it work, and you realize it takes money."
Though Kash has worked on hundreds of big-budget productions, with Academy award-winners such as Ron Howard, Batwoman represents her first foray into the superhero genre.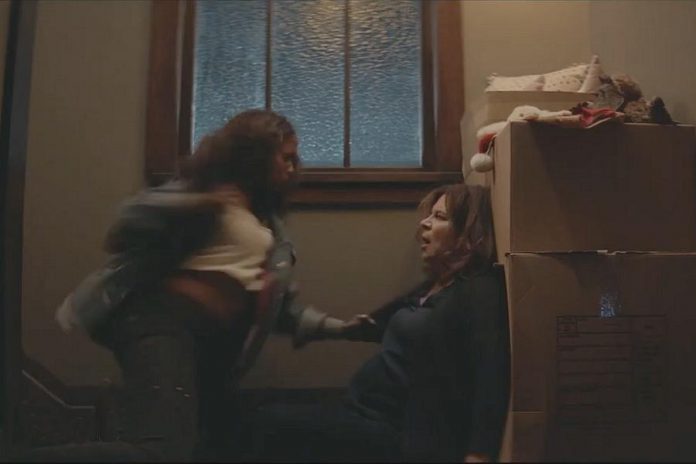 "I had my very first hand-to-hand combat fist fight," she points out. "I worked with a fight director. I've never actually taken a punch."
"When I was finished that day, I was so filled with adrenaline and testosterone," laughs the actor while making a fist. "It was the most fun I've ever had on set."
When asked what's her favourite part of the franchise, Kash didn't think twice.
Advertisement - content continues below
"The new Batwoman, Javicia Leslie," she replies. "This woman takes no prisoners. She's created a beautiful Batwoman character that has lots of complexities. I think she's a superstar."
"So for me to be a part of this franchise, seeing this woman and how hard she worked — and she's black and she's a female and she's bi and she's beautiful and she's powerful — it just made me feel really excited about where we're going in this superhero genre. This Batwoman franchise is really going to match all those male-dominated narration stories that that we've all grown up with."
Batwoman airs Sunday nights at 8 p.m. on The CW or can be streamed online with StackTV on Amazon Prime.