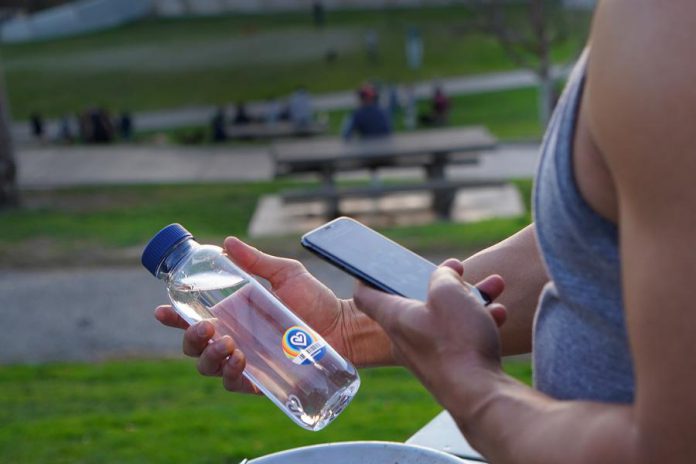 A social enterprise founded by Peterborough native Matt Wittek is the only Canadian winner of the global "Beyond The Bag" environmental innovation challenge.
Fill it Forward is one of nine winners — selected from more than 450 submissions from 60 countries — of the open competition led by the Consortium to Reinvent the Retail Bag, a collaboration convened by the Center for the Circular Economy at Closed Loop Partners in partnership with leading retailers in the United States focused on innovations to reduce or eliminate the single-use plastic retail bag.
"We at Fill it Forward are incredibly proud and excited to be chosen as a winner of the Beyond the Bag Challenge," says Wittek, who is also the company's CEO. "This acknowledgement and collaborative opportunity with all involved provides a unique platform to drive positive and innovation-driven sustainable practices. We're honoured to be involved and have the opportunity to bring our solutions to this widespread effort."
Advertisement - content continues below
Based in Guelph, Fill it Forward is a Certified B Corporation — meaning it meets the highest standards of social and environmental impact — that inspires people to make environmentally and socially responsible choices through reuse.
The company produces stickers that can be affixed to reusable bottles, cups, or bags. When people refill their bottle or reuse their bag, they can scan the sticker using the free Fill it Forward app, and the company contributes to charitable projects around the world. The company's charitable partners include WaterAid, charity: water, DigDeep, Water First, Wine To Water, and Second Harvest.
People can also use the Fill it Forward app to track their environmental impact, set hydration goals and reminders, and earn badges.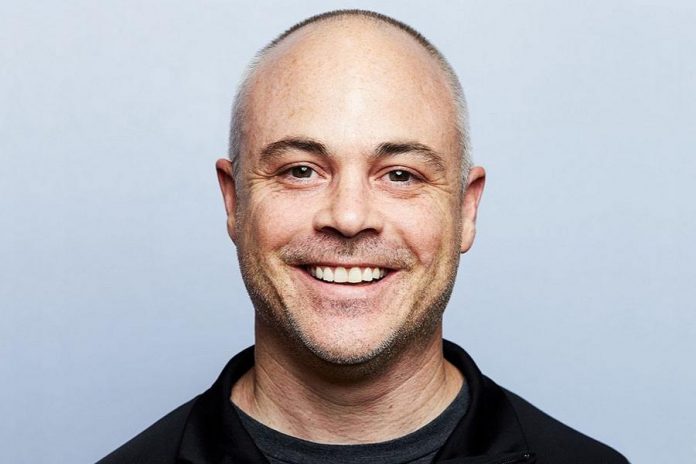 Wittek, whose parents Dieter and Darcy were the former owners of No Frills on George Street in downtown Peterborough, studied at the University of Guelph, which is where he started his company in 2015 with Cupanion, an unbreakable reusable bottle. The bottle came with a free tag that people could attach to the bottle and scan with the Cupanion app (now the Fill it Forward app).
The original focus was to encourage reuse across university and college campuses. Since then, Fill it Forward has expanded its offerings, and now more than 300 companies, schools, and events are using Fill it Forward.
The company still makes the original Cupanion bottle, but now also produces standalone stickers and tags that can be attached to your own reusable bottle, cup, or bag. The company is now also producing a reusable tote bag made from recycled plastic bottles, which comes with a tag connecting to the Fill it Forward app. Custom bottles and stickers are also available for organizations and brands.
Advertisement - content continues below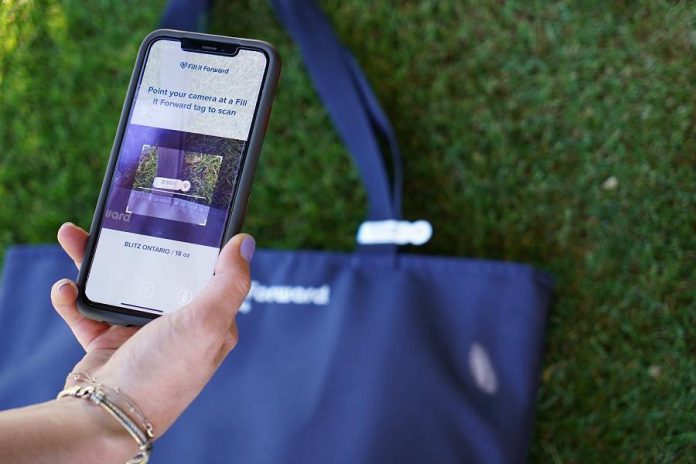 According to its website, Fill it Forward has funded more than 270 projects around the world, diverted more than 5.1 million single-use items and more than 176,000 pounds of waste from landfills and almost 20,000 pounds of plastic from oceans.
As one of the nine winners of the "Beyond The Bag" challenge, Fill it Forward will receive a portion of $1 million in prize money and is eligible for additional financial support from the Consortium to Reinvent the Retail Bag to support testing, piloting, and scaling efforts.
For more information about Fill it Forward and to order products, visit www.fillitforward.com.