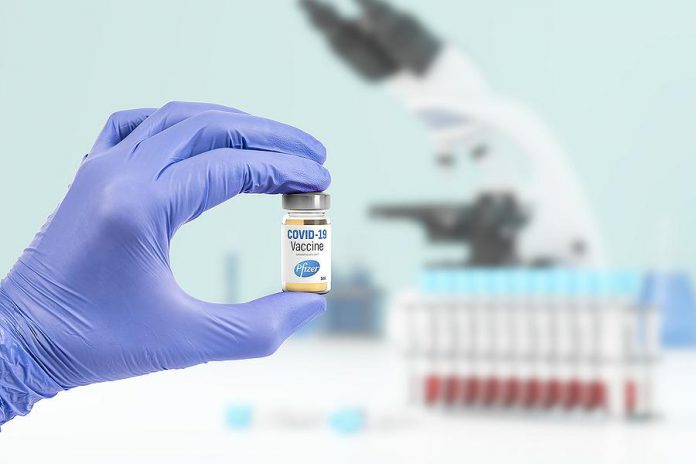 The staged rollout of Peterborough's COVID-19 vaccination program will ramp up next week with the delivery of 1,100 Moderna doses and close to 6,000 Pfizer doses.
During a Peterborough Public Health media briefing held Friday (February 19), medical officer of health Dr. Rosana Salvaterra said the Moderna vaccine is destined to go into the arms of residents at eight long-term care homes who have already received their first dose of that vaccine.
The Pfizer vaccine, she added, will be used to first-dose inoculate long-term care home staff and caregivers as well as the "highest priority" health care workers.
Advertisement - content continues below
"We're making headway in our preparations to immunize other priority groups in phase one (of the local vaccination plan), including residents and staff of senior congregate settings such as retirement homes, adults in the community who are 80 years of age and older, Indigenous adults, and home care patients," said Dr. Salvaterra, adding "We hope to start that in early March as vaccine supply permits."
In response to family health care providers hearing from residents who want to know they will receive their vaccine, Dr. Salvaterra said "We do communicate as much as we can," adding one way that is being done is via the sharing of highlights of weekly meetings of the Peterborough Inter-Agency Vaccine Planning Team.
"We have a primary care lead on the inter-agency planning team. That person is communicating with doctors. She's already had conversations with family doctors to find out if we can use their electronic medical records to identify those over 80 (years old)."
At a media briefing held at Queen's Park on Friday afternoon, retired general Rick Hillier, chair of Ontario's COVID-19 Vaccine Distribution Task Force, said the province plans to move forward inoculations of the 80-plus age group.
"By the middle of March, we want to be able to start vaccinating those 80 years of age and older," Hillier said. "We will be reaching out to them in the next week to two weeks to tell them when their opportunity is going to become available, where they can go to book their appointments, either online or through a phone line, and where they can get their information."
Hillier added the vaccinations will be delivered by public health units in collaboration with local hospitals and primary caregivers and family doctors (possibly through mass immunization clinics). Plans are also underway to involve pharmacies.
The Peterborough region, which earlier this week was placed in the "Yellow-Protect" level of Ontario's COVID-19 Response Framework, currently has 35 current active COVID cases, an increase of 13 cases since Tuesday (February 16). The health unit is also following closely the progress of 237 identified high-risk contacts of positive cases, 32 more than earlier this week.
The main culprit behind the rise in the number of close case contacts being followed is an outbreak declared February 16th at Buckhorn Day Care and Nursery School, where 12 positive cases have now been confirmed — six involving staff members and the other six involving children. The close contacts of each those cases, such as family members, are being followed as a result.
Advertisement - content continues below
"The index case (point of origin) was not a variant of concern but you can see how quickly outbreaks can develop even when a variant of concern is not involved," said Dr. Salvaterra, noting the day care has been closed.
Meanwhile, an outbreak declared January 26th at Peterborough Retirement Residence has been declared over, leaving the outbreak at Buckhorn Day Care and Nursery School as the only outbreak at present.
While more aggressive COVID-19 variants of concern have been confirmed in regions across Ontario, none of have been detected as of yet in the Peterborough region. That, said Dr. Salvaterra, is "very likely" to change.
"Although public health measures are effective, what other jurisdictions have seen is where mobility continues — where people are moving around, whether it's to the store or driving to other places — there will be spread of the variants. Unless we had much more restriction on travel, I expect we will see variant cases here. What we're trying to do is contain the spread as best we can and slow it down."
Dr. Salvaterra stressed "Being in yellow does not mean a return to normal," noting the lifting of the stay-at-home order comes with new requirements.
"Everyone is accountable for their behaviour and can face a penalty if found to be non-compliant," she said. "Regulation 364 reminds us we must all wear a mask or face covering when we are in any indoor area. We must wear a mask when we are participating in any event or gathering which is permitted and any time we are within two metres of another individual who is not part of our household. That applies to outdoors as well."
For a full list of what's allowed and not allowed at the "Yellow-Protect" level, visit ontario.ca/page/covid-19-response-framework-keeping-ontario-safe-and-open.
Advertisement - content continues below
On the enforcement front, a multi-ministerial blitz is underway. According to Julie Ingram, Peterborough Public Health's manager of environmental health, more than 20 provincial offences officers began inspections of grocery and retail stores in the city and county on Wednesday (February 17), and will continue their inspections through this Saturday.
"They've visited about 100 businesses so far and the overall compliance rate is about 50 per cent," said Ingram. "So far they've issued four tickets under the Reopening Ontario Act and issued 22 formal warnings. The most common violations being seen are not having a COVID-19 safety plan and not following appropriate screening measures."
In response to why so many businesses have received a warning almost a full year into the pandemic, Ingram said education remains "one of tools in our enforcement toolbox. Warning is the first step and then we go to a charge."
"The regulations are very fluid. They are updated on a regular basis. They have new additions and slight changes. A warning situation typically involves a recent change in the requirements that hasn't been put in place."
"The compliance rate (result) means 50 per cent of businesses are essentially fully compliant. The other 50 per cent have something they can improve on. Any little thing would put that premise into non-compliance."
Ingram added that a business that is warned is required to take the required action or face a fine upon a return visit. As for not naming businesses that have been ticketed, Ingram said while she appreciates that people want to know, "There really is a difference between wanting to know and needing to know."
"If there is a risk to the public, we would disclose the information. If a business has been charged but there is no risk to the public, that's not something we're going to disclose. Even if a business has been charged, it doesn't necessarily mean it's unsafe for people to go there."
Also commenting during Friday's briefing were Peterborough-Kawartha MP Maryam Monsef, Northumberland-Peterborough South MPP Dave Piccini, Peterborough Mayor Diane Therrien, Peterborough County Warden J. Murray Jones, and Peterborough Board of Health chair and Selwyn Mayor Andy Mitchell.