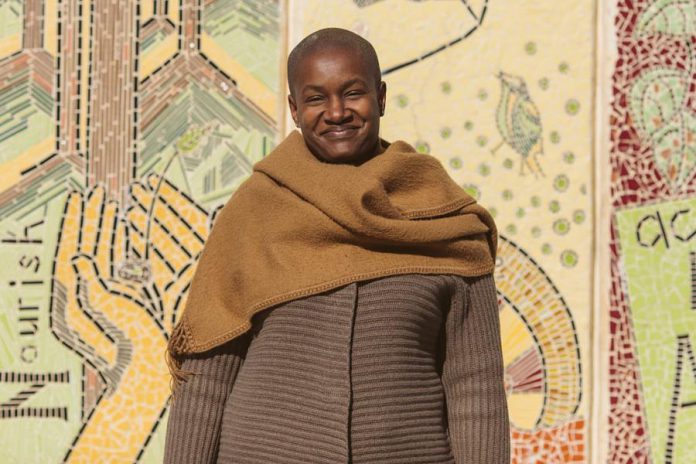 On Saturday (February 20), Annamie Paul, the Green Party of Canada's newly elected leader, spoke virtually at the annual general meeting of the Peterborough-Kawartha Greens.
Paul, who holds a Bachelor of Laws from the University of Ottawa and a Masters in Public Affairs from Princeton University, was elected leader this past October, replacing former leader Elizabeth May and making history as the first Black and first Jewish woman to lead a major political party in Canada.
In Paul's remarks at Saturday's meeting, she built momentum for the upcoming federal election, congratulating the Peterborough-Kawartha Electoral District Association (EDA) for their efforts.
Advertisement - story continues below
"Whoever becomes your contestant will be so lucky," Paul said. "I am so incredibly impressed by everything that your local EDA and local volunteers are doing to stay engaged even between the election cycles, because it's not just about the election itself. (It's about) everything you're doing to help your communities, everything that you're doing to make sure that there is a strong Green voice and strong Green representation all year long."
Looking towards the next federal election, Paul said she is excited to promote and support whatever candidate the Peterborough-Kawartha Greens nominates for federal MP.
"I am very excited when you finally do have your confirmed candidate to promote and support that person," she said. "We can do everything to make sure that person gets elected, and your communities have the strong Green representation that they deserve."
In the meantime, Paul encouraged attendees who are excited about the Green Party and their policies to contribute in any way they can.
"We are completely people-powered, and we're still very much a start-up," said Paul. "Anything that we accomplish, we are going to accomplish it only together."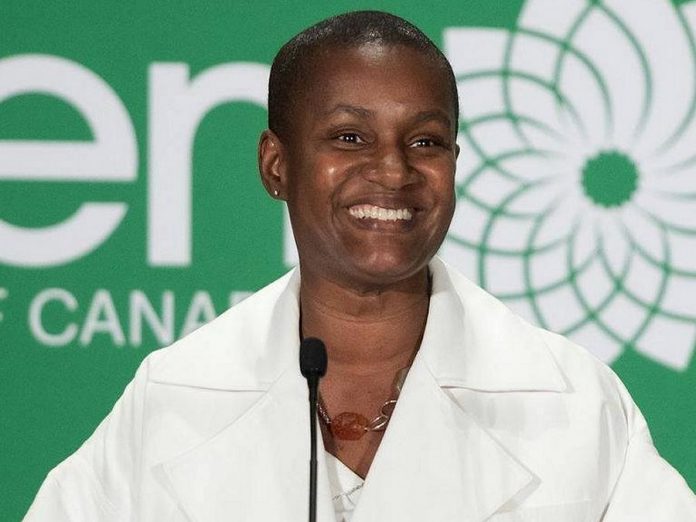 According to Paul, she and the Green Party have recently been working on sharing their policies and values with Canada by getting mainstream media attention. Paul said she has done between 700 to 800 interviews since becoming the party's leader.
"We're working really hard to make sure that our voice is heard, particularly at this time when there are so many important decisions that are being made and some that are not being made," she remarked.
In terms of the party's current goals in response to COVID-19, Paul said they are "talking a lot about the need to complete a social safety net now and in the future, how we're going to protect people until the very end of this pandemic, and how we're going to learn the lessons to move beyond that and ensure that we don't end up in this situation again."
Paul noted The Green Party of Canada is committed to being the loudest voice for speaking for the climate and environment.
Advertisement - story continues below
"We have the chance of a lifetime to create a green recovery from the pandemic," she said. "We have the chance to create an economy that is sustainable, that recognizes the finite resources of our planet, and that allows everyone to have an equitable access to a dignified life."
"Racial and social justice as well," she added. "These are things that cannot be forgotten, and we are reminded of the reasons every day during this pandemic."
Paul said that, while the Green Party of Canada is a relatively small federal party with only three seats in the House of Commons, it can have a big impact.
"We are small but mighty, and I can tell you sincerely that every Green that gets elected is like electing three or four members from every other party," Paul told the meeting's attendees. "They work hard. They are so committed."
In a call to action, Paul concluded her speech by acknowledging the recent strides the party has made and congratulating the work of the local Greens.
"We are seeing support and momentum for our party in places that we had not seen before or certainly at this level," Paul said.
Advertisement - story continues below
"We've been seeing some extraordinary polling results here in Ontario. There was just a poll last week that had us at six per cent in Alberta, which is just unheard of."
"This is a moment for us to really seize on that momentum and offer a really bold alternative to people that are looking for positive, progressive politics now and in the next election. I am very excited to be working on that with all of you. I am very excited to see all that you will be doing as a local EDA community."
Currently, Paul is the only federal party leader represented in the House of Commons who is not also an MP. She ran in the October by-election in Toronto Centre, which was held by former finance minister Bill Morneau until he resigned in the wake of the WE Charity scandal. Paul was defeated by Liberal Marci Ien, but she plans to run in the riding again in the next federal election.
The federal election is scheduled for October 16, 2023, but could take place earlier if the minority Liberal government is defeated in a non-confidence vote.