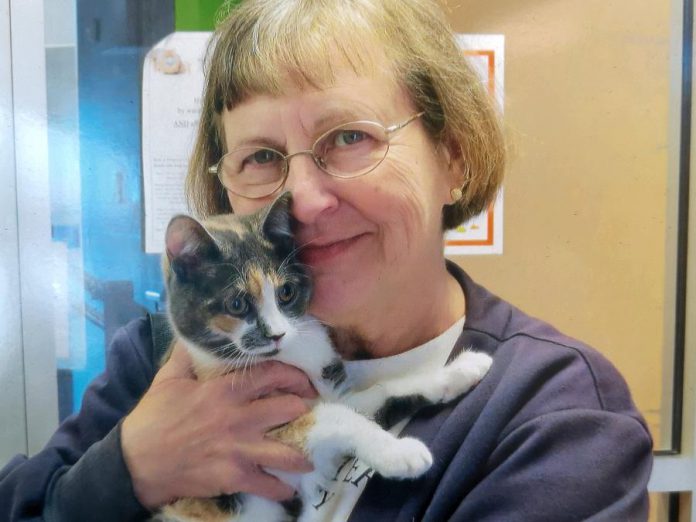 A Peterborough woman has bequeathed $741,000 to the Peterborough Humane Society, the organization announced on Wednesday (February 24). The gift will be used to fund the building of the society's new animal care centre.
Cynthia (Cyndy) Richards passed away in November 2019 at the age of 71 after a long illness.
Richards grew up in Peterborough, leaving to work briefly in Toronto before moving to Edmonton, Alberta, where she worked as an x-ray technician for most of her career. Living mostly in the country, Richards owned horses and cats. All of her cats were rescues.
She returned to Peterborough in 2000, bringing her two horses and cats with her. She continued working as an x-ray technician at Peterborough Regional Health Centre until she retired.
Advertisement - content continues below
"Her whole life she had a deep love for animals," says Pat de Villiers, a long-time friend and Richards' power of attorney.
Richards was also an avid volunteer at the Peterborough Humane Society.
"She would come into the shelter, take her coat off, say hi to everyone before starting her day and then she would spend all her time with the cats," recalls Susan Lashmar, an animal care worker at the Peterborough Humane Society. "She'd snuggle them, help groom them, and loved every minute of it. She would come in as often as she could."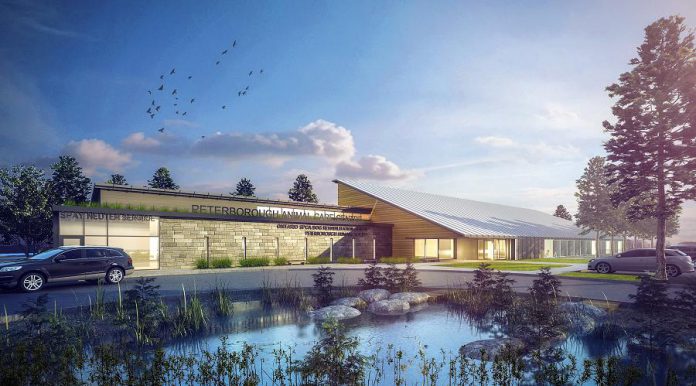 In recognition of Richards' gift, the cat adoption program at the Peterborough Humane Society's new animal centre will be named the Cynthia Richards Cat Adoption Program, and her memory will be honoured with signage in the cat adoption areas and on the centre's donor wall in the adoption and education centre's lobby.
As well as cat adoption services, the new animal care centre will offer a publicly accessible spay/neuter clinic, providing up to 5,000 pet surgeries each year. The new centre will be home to Canada's first provincial dog rehabilitation centre. Funded and managed by the Ontario SPCA, the dog rehabilitation centre will provide behavioural therapy for neglected and abused dogs to help them prepare for their forever homes.
While Richards' gift brings the Peterborough Humane Society significantly closer to realizing its fundraising goal to build the new animal care centre, the society is still encouraging community support. Those interested in making a donation or leaving a gift in their will can email campaign manager Alex Tindale at a.tindale@ptbohs.com.