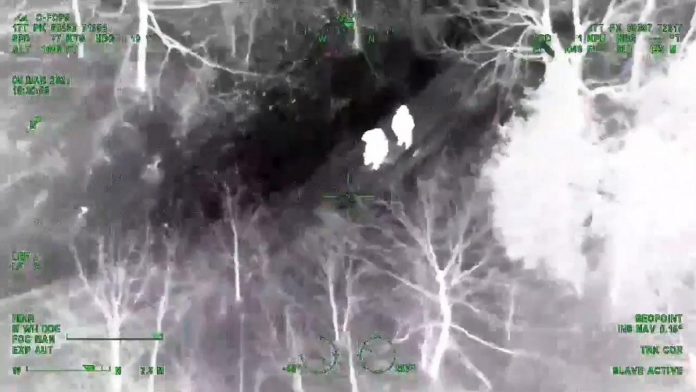 After rescuing two lost hikers in Queen Elizabeth II Wildlands Provincial Park last Friday (March 5), the Ontario Provincial Police are reminding people to take safety precautions when planning a hike.
The OPP released video of the rescue, which involved the OPP Aviation and Emergency Response Team, on social media on Tuesday.
Located between Minden and Gravenhurst, Queen Elizabeth II Wildlands is 33,505-hectare non-operating park with no maintained public facilities or services.
Advertisement - story continues below
Last May, two hikers were also rescued by the OPP after getting lost in the same park.
On its website, Ontario Parks warns visitors that navigating in the park is difficult and cell service is unreliable.
"Be prepared to use appropriate route finding and safety practices as interior travel beyond access points requires complex navigating in a remote semi-wilderness environment," reads the website. "Cellular service cannot be relied upon as a means of communication or navigation within these wildlands."
VIDEO: Hikers Rescued in Queen Elizabeth II Wildlands Provincial Park
The OPP advise people planning to go on a hike to visit adventuresmart.ca for information about staying safe.