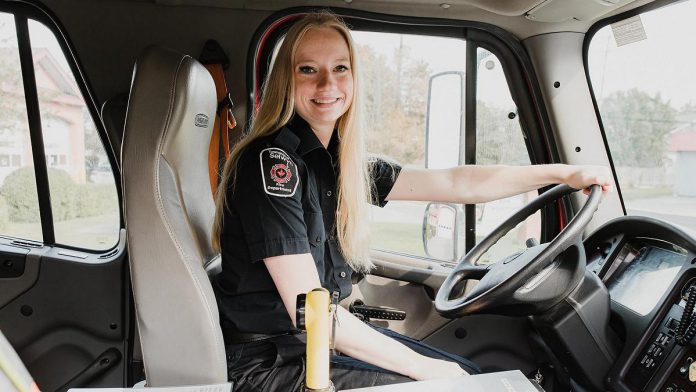 When Peterborough photographer Heather Doughty first launched 'Inspire: The Women's Portrait Project' in 2017, she wanted to create a project that celebrated remarkable women by sharing their portraits and stories.
Four years and over 368 women later, Doughty's latest initiative 'She Inspires Me' invites everyone to pick up a camera to take and submit photos and stories of the remarkable women, young girls, female-identifying, and non-binary individuals in their lives.
"You take photos of women who inspire you and submit them along with a 300-word blurb," Doughty explains. "All of the photos will live on the web page, but we're going to curate six that best embody the spirit of what Inspire is."
Advertisement - story continues below
A panel of judges will be looking for a good quality photograph and a well-written accompanying bio under 300 words. Doughty says they are looking for stories that underline what's in the image — women who inspire, support, uplift, and empower others.
You do not need to be a professional photographer or have an expensive camera to enter.
"Everybody is a photographer because your cell phone has a camera," says Doughty. "The Inspire mandate is to celebrate the remarkable in the regular and to uplift and inspire. We're going to be looking for nominees who represent that."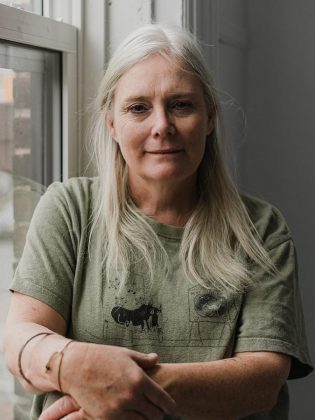 The six winning portraits will be shared on the Inspire Facebook and Instagram channels, become the cover pages for the Inspire website, and may be printed and hung for a period of time at the Venture North building in downtown Peterborough. Written bios will be shared with the public alongside the photographs.
Submissions are now being accepted for 'She Inspires Me', which launched on International Women's Day, through a simple online form at inspirethewomensportraitproject.com/contest/she-inspires-me/. Submissions close on Thursday, April 22nd (the deadline was originally Thursday, April 8th).
'She Inspires Me' is a sub-project with the same mission as its umbrella project 'Inspire: The Women's Portrait Project'. Inspire began with Doughty's idea to celebrate some of the remarkable women in the Peterborough area by taking and curating their portraits and sharing their stories.
Advertisement - story continues below
"It came from a conversation that I had with some friends about women's self-perception and how we never accept or are happy with the way we look, and how we never own the amazing things that we do," Doughty recalls. "Most of us are the best cheering section for our friends, but we get awkward when it comes to accepting ourselves."
"I went to a select group of women and said 'You inspire me. I would like to take your photo and share your story, and then I would like you to nominate two women who inspire you.'"
The project took off through the nomination process and grew organically into a large inspirational movement that reaches beyond the Peterborough region. Doughty has now taken portraits and shared the stories of 368 incredible women — with this number consistently growing as nominations continue to roll in.
"The project not only shares these women's stories so that women don't feel alone, but the women are able to see 'This is me, and this is the way somebody thinks of me as inspiring,'" explains Doughty. "The photos are what I call candid — they're not posed. Part of the process is the nominee chooses a location that is meaningful to them."
Not long after launching 'Inspire: The Women's Portrait Project', Doughty started a parallel project called 'Day of the Girl', since she noticed Inspire wasn't receiving many nominations for young women and girls. This project honours International Day of the Girl, a United Nations day of observance first declared in 2012.
Doughty's 'Day of the Girl' project is similar to her Inspire project, but celebrates girls under 19.
"I decided to create what I first initially thought was a sub-project, which has now actually become a parallel project," Doughty says. "It's amazing to share the accomplishments of these incredible young women."
Advertisement - story continues below
According to Doughty, her next goal for growing the Inspire project is to take it further across Canada. However, due to the COVID-19, Doughty cannot yet make this happen safely — hence the idea for 'She Inspires Me'.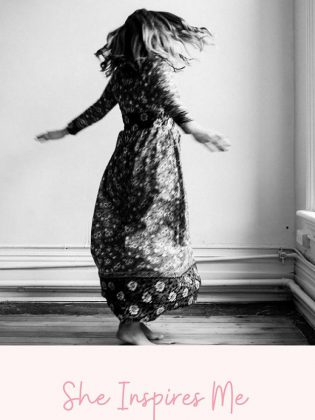 "I had really wanted to take this across Canada, but that's not in the cards for a while," Doughty notes. "This is why I came up with the idea of handing the camera off to anyone in Canada to take the photo and created 'She Inspires Me'."
A positive and uplifting project is needed now more than ever, since the pandemic has been a difficult and dispiriting time for many — with women being disproportionately affected. As women nominate and celebrate one another, the project also builds community when physical distancing and isolation have made it harder to find.
"COVID has been extremely hard on everybody," Doughty remarks. "It's even harder on women. This project reminds women of how amazing they are. It's a positive. It's a bit of happiness and positivity to share with the rest of the world."
Doughty asks everyone to support the project by submitting nominations and sharing the web page link.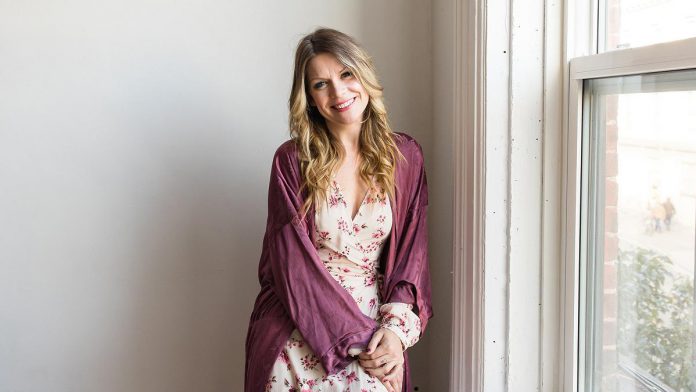 "If you are in an organization, or you have contacts with organizations, please share the web page link about 'She Inspires' so that we can spread it across Canada," Doughty urges. "Or you can reach out to me at my email info@inspirethewomensportraitproject.com. I'm happy to answer questions. We are always looking for volunteers and supporters."
Submissions for 'She Inspires Me' will remain open until Thursday, April 22nd — extended from the original deadline of April 8th. Visit inspirethewomensportraitproject.com/contest/she-inspires-me/ to submit. The photos from all Inspire projects are shared on their Facebook and Instagram channels.
'Inspire: The Women's Portrait Project' is made possible through the generosity and sponsorship of Fox Law.