Peterborough's newest community garden, the Sheet Seven Community Garden located behind the Peterborough Curling Club at 2195 Lansdowne Street West, will be hosting its first community gardeners beginning in May.
The garden was conceived in spring 2020 by Emilie Metcalfe, an assistant ice technician at the Peterborough Curling Club, after the pandemic forced the club to close its doors for the season.
Seeing the potential in the large expanse of unused lawn behind the club's building, Metcalfe proposed an idea to the club's board of directors: use the lawn to create a space for members to gather in the curling off-season to foster community as well as to teach about sustainability and growing your own food.
Advertisement - story continues below
With the board's approval and support, within weeks Metcalfe — now the coordinator of Sheet Seven — and many volunteers transformed part of the lawn into a circular garden, designed to look like a curling house.
During the 2020 growing season, that first test garden produced flowers, russet potatoes, pickling cucumbers, slicing cucumbers, butternut squash, pie pumpkins, carrots, beets, zucchini, delicata squash, slicing tomatoes, paste tomatoes, cherry tomatoes, radishes, bush beans, Lincoln peas, sugar snap peas, kale, kohlrabi, onions, spinach, and lettuces.
In July 2020, volunteers expanded the community garden to include raised garden beds. Now, 18 plots of varying sizes — from small at 4′ x 12′ to large at 12′ x 20′ — are available for lease. This includes four quarter plots in the original "curling house" garden (the remainder will be used for pollinator and donation gardens).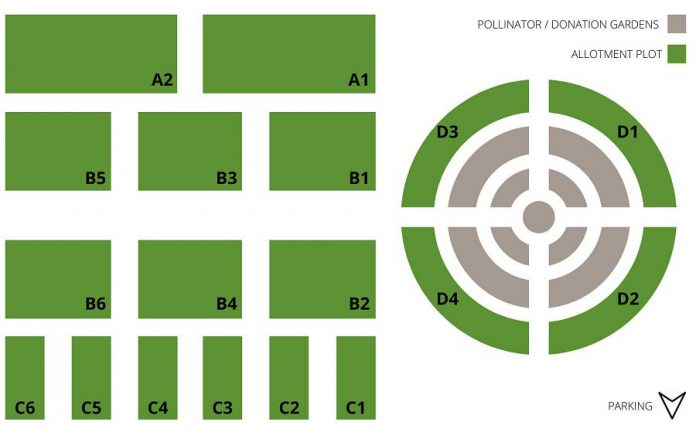 Applications are being accepted through the Sheet Seven website at sheetsevencommunitygarden.square.site/become-a-member, with annual fees from $35 to $125 depending on plot sizes.
To raise funds for the ongoing maintenance of the community garden, Sheet Seven has also launched a rain barrel sale. The rain barrels are reclaimed food grade barrels once used to transport fruits and vegetables that have been repurposed and refitted as rain barrels.
Rain barrel orders can be placed before Saturday, April 17th at rainbarrel.ca/sevencommunitygarden/. The barrels can be picked up from 10 a.m. to 1 p.m. on Saturday, April 24th at the Peterborough Curling Club. Optional home delivery to Peterborough residents is also available after April 24th.