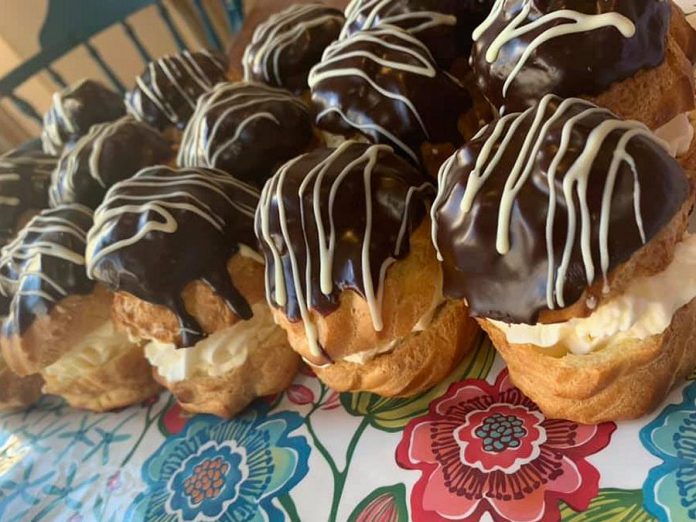 A year ago, Pastry Peddler co-owners Deanna Bell and Colin Hall couldn't have imagined that their Millbrook cafe and bakery would still be affected by the COVID-19 pandemic today.
After a year-long roller-coaster ride of COVID-19 restrictions affecting the way restaurants operate, the Pastry Peddler was all set to offer restricted indoor dining after the Easter long weekend — and then the latest provincial shutdown was announced.
There's no question the roller-coaster ride has been as frustrating for Bell and Hall, as it has for owners of all locally owned eateries. When the previous provincial stay-at-home order was lifted in February, Pastry Peddler had only just reopened to indoor dining for one week when the Peterborough region was moved into the 'Red-Control' level of Ontario's COVID-19 response framework.
Advertisement - content continues below
Because the 'Red-Control' level limited restaurants to 50 per cent of the indoor dining area, Bell and Hall decided it was too challenging to continue with indoor dining.
"Peterborough went into Red, so we decided to go back to what we were doing (takeout)," she explains. "Our establishment is pretty small, so it's hard to control both takeout and seating."
Pastry Peddler finds itself in a similar situation once again. Bell and Hall had made some modifications to their restaurant so they could begin to offer indoor dining again on Tuesday, April 6th.
"We have a second floor, and we're going to put some seats up there," says Bell. "We've applied for a liquor license for the second floor and for an outdoor patio."
Then came Ontario Premier Doug Ford's announcement on Thursday (April 1) of the so-called 'province-wide emergency brake'. While the four-week shutdown allows all other retail businesses to operate at reduced capacity limits, restaurants can only provide takeout and delivery only — neither indoor nor outdoor dining is allowed.
"It's frustrating, for sure, trying to plan," Bell sighs. "What can we do? It's out of our hands."
Advertisement - content continues below
Nevertheless, the construction of Pastry Peddler's outdoor patio is a fun and exciting addition and well positions the Pastry Peddler to navigate COVID-19 this summer once dining restrictions are loosened again. The patio will be built by Crestwood woodshop teacher Dave Holmes and his students and should be ready by May.
Having a patio for outdoor dining will also come in handy since the restaurant is located along a frequently travelled cycling route (hence the eatery's name). But, as a popular destination in Millbrook for more than 10 years, Pastry Peddler's clientele includes far more than cyclists.
Typically, in the warmer months, Bell says they also receive a lot of business from tourists passing through or visiting the nearby 4th Line Theatre. The pandemic has also reduced tourist traffic, with region-to-region travel discouraged and performances at 4th Line postponed.
While the bakery and cafe still receives a significant amount of community support, Bell says the Pastry Peddler is not the same community hub it used to be before the pandemic.
"We were and still are such a community-driven establishment," she explains. "The focus of our business downstairs in our dining room was a communal table. Before, strangers would sit together and they would be friends by the time they were leaving because they got talking to each other. That table is upstairs now and that's lost. It's sad, but hopefully, we'll be able to get that back."
Like other small business owners, Bell and Hall have been forced to make creative changes to adapt and survive during the pandemic. Although things look different right now for Pastry Peddler indoor dining, Bell says COVID-19 has sparked popular new offerings, especially for their takeout menu.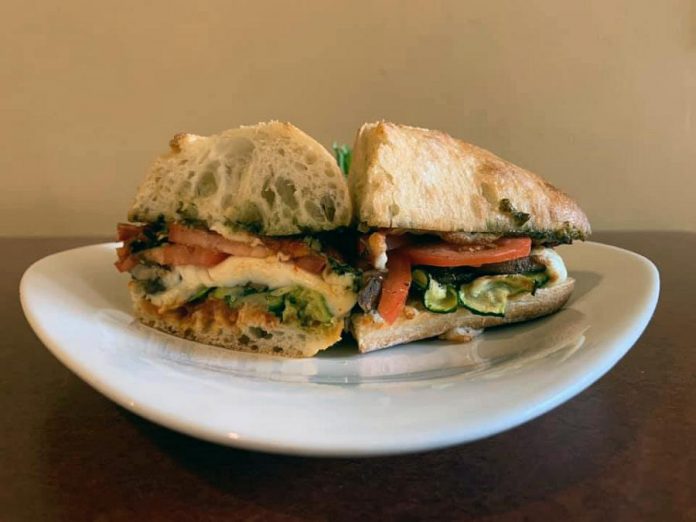 "We've just put our heads down and kept moving forward, constantly trying to think of different things we can do that might entice people and keep their interest," Bell notes. "We've discovered things that we've tried that have been really successful."
Some of these new popular offerings include weekly takeout family meal deals, selling their foil cakes as family-sized whole cakes rather than just by the slice, and 'Peddler Pizza Fridays' — offering gourmet pizzas for takeout every Friday.
To set up your Pastry Peddler takeout order for meals, baked goods, or catering, contact the restaurant by calling 705-932-7333, emailing pastrypeddler@sympatico.ca, or sending them a message on their Facebook page at facebook.com/cafe.millbrook.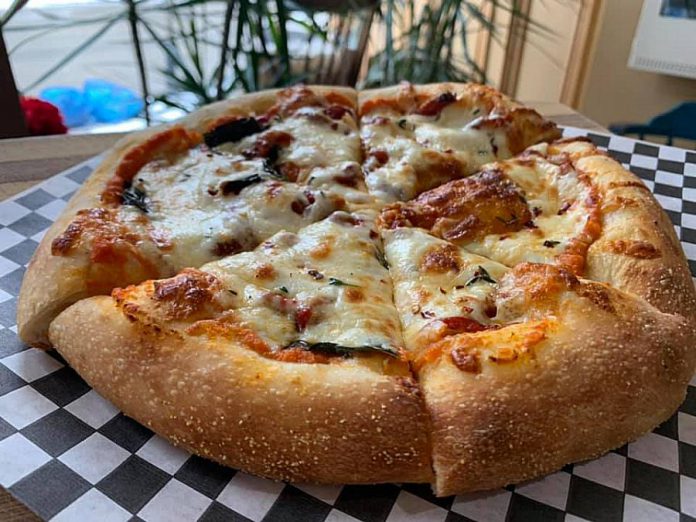 Updated menus and offerings are always posted on the Pastry Peddler's website at www.pastrypeddler.ca and on social media. According to Bell, a new spring menu will be posted next week.
According to Bell, delivery may be an option if you mention this to the staff member taking your takeout order and the timing is right.
"Brad, our baker, and I live in Peterborough, so we can deliver to Peterborough but just at certain times of the day," she explains. "For me, it has to be at the end of the day."
Advertisement - content continues below
Bell encourages those who can't make it out to Millbrook but want to try their goodies to visit any of the Peterborough locations they supply. Electric City Works Cafe, Kyoto Coffee, and The Food Shop all offer Pastry Peddler's baked goods.
Supporting Pastry Peddler by ordering takeout or by buying their baked goods at the Peterborough locations means you are supporting a locally owned business that gives back to the community. Pastry Peddler consistently supports local charitable causes.
For example, Pastry Peddler donated one dollar from every cupcake sold from February 16th to 20th to the Peterborough Humane Society.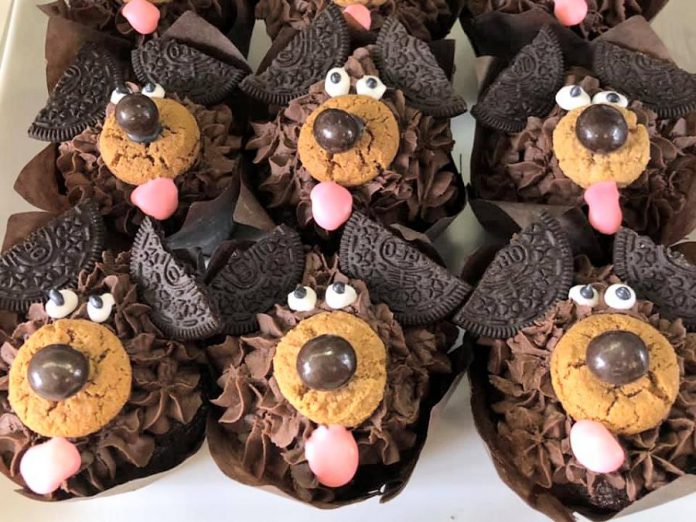 Bell says she is incredibly grateful to the community that has shown Pastry Peddler so much support over the last tough year.
Currently, Pastry Peddler remains open for takeout from 9 a.m. to 5 p.m. Tuesdays to Thursdays, from 9 a.m. to 7 p.m. on Fridays, and from 10 a.m. to 4 p.m. on Saturdays. The bakery and cafe is currently closed on Sundays and Mondays.
Pastry Peddler is located at 17 County Road 21 in Millbrook. For more information, visit www.pastrypeddler.ca. You can get in touch with the Pastry Peddler team and support them virtually by following them on Facebook and Instagram, where you'll also find photos of their latest delectable creations.