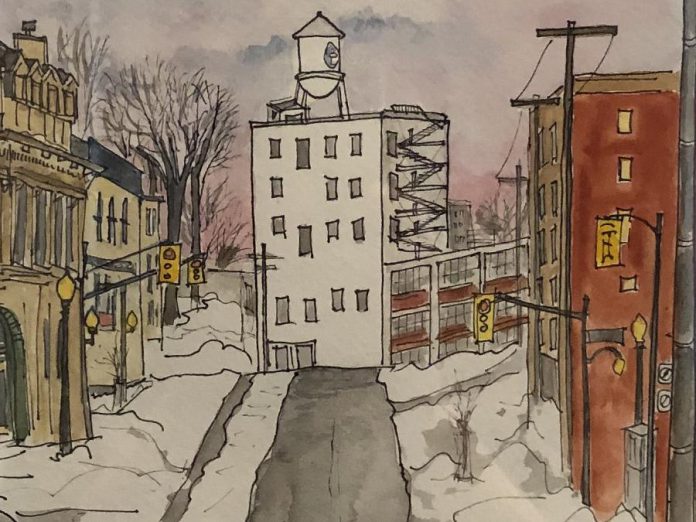 As we struggle through yet another provincial shutdown, we could all use something to look forward to. Here's a happy thought: Artspace's 50/50 auction won't be cancelled this year!
For more than 30 years, the annual fundraiser for Peterborough-Nogojiwanong's non-profit artist-run centre has been a major social event, where attendees mingle with the who's who of the local arts scene and lucky bidders leave with beautiful works of art. Regrettably, it was among the first of many COVID casualties in 2020.
"The 50/50 auction didn't happen last year because it was right at the beginning of the pandemic," says Bec Groves, the interim director of Artspace.
Though local arts supporters still can't gather in person this year, they can still get our art on(line).
Advertisement - content continues below
"Of course, the model is completely different this year," Groves says. "But there's no fee to view the auction or to bid on pieces, so there's nothing to prevent people from accessing the work, which I'm really happy about."
Thanks to Melinda Richter of Curated, an art appraisal and auction company in Peterborough, the 50/50 auction has gone virtual. Richter is volunteering her online auction platform, skills, and time to administrate the auction, patrons can bid on works of art online from Monday, April 26th through Thursday, May 6th.
Winning bidders will not only be able to add new and exciting works of art to their collections, they'll also be able to support Artspace and local artists in doing so — profits from all art sales are shared equally between the artist-run space and participating artists.
"It's immensely beneficial to the artists and the space," Groves says.
"It's also a great opportunity for artists to show their work at any stage of their career," adds Groves of the event where many emerging artists have experienced their first official exhibit and sale. "At the heart of the 50/50, it's a community event. It doesn't exclude anybody. Everyone is welcome to submit work and be a part of it."
Indeed, providing opportunities for artists to show their work is at the heart of Artspace itself. Founded in 1974 by an ad hoc group of young artists, including the late renowned visual artist David Bierk, the non-profit organization has a long history of supporting local artists.
"It was people in these smaller communities saying, 'There isn't a place for us to show art — we can't show our work in Toronto or get to these bigger urban centres, so we're just going to make it happen here'," Groves explains. "And they put the work in to create these spaces. And, after nearly 50 years, Artspace is still here."
Artspace is an institution in Peterborough-Nogojiwanong that has played a profound role in the development of Canadian contemporary art. Programming at Artspace exhibits local, regional, national, and international shows.
Advertisement - content continues below
"I think it's important for local artists to show here, but also for local people to see what folks are doing in other communities," says Groves. "We're all representing one large arts community and we're all working together."
Now more than ever, artists need support getting their work to the public. Now more than ever, the public needs art.
Throughout the pandemic, Artspace has continued to provide opportunities for artists to show their work and, most importantly, to get paid for it.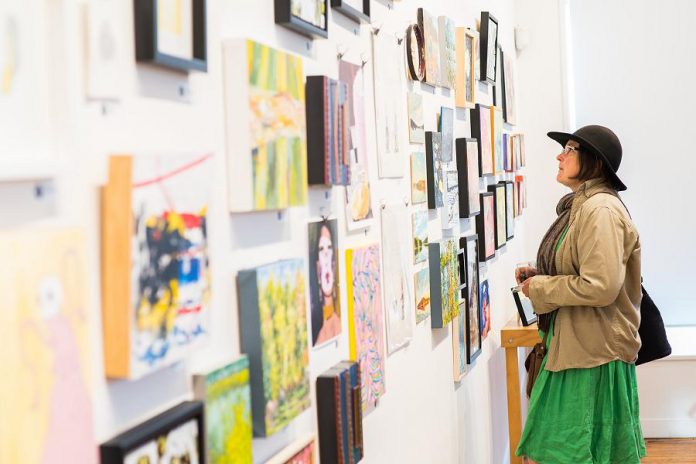 "It's so important for artists to not miss out on opportunities or to just continue to get postponed or cancelled," Groves points out. "We're really trying to stay committed to our artists — making sure that we're working with them in some way, even if it's not what we had originally planned for."
Committed to honouring the mission that began 47 years ago, the hardworking team at Artspace has continued to support artists and bring new and exciting works of art to the community.
Fundraising has always been important for non-profit organizations at the best of times. During a global pandemic that has devastated the arts sector for well over a year, it's become critical.
Advertisement - content continues below
You can support Artspace right now, and receive a charitable tax receipt, by donating at artspace-arc.org/support/donate/.
The Artspace 50/50 virtual auction opens on Monday, April 26th at curated.hibid.com/catalog/268809/artspace-50-50-auction/ and runs until Thursday, May 6th. Instructions for online bidding will soon be available on the Artspace website.
If you're an artist interested in participating in the 50/50 auction, the deadline to submit a maximum of five works of art is Saturday, April 10th.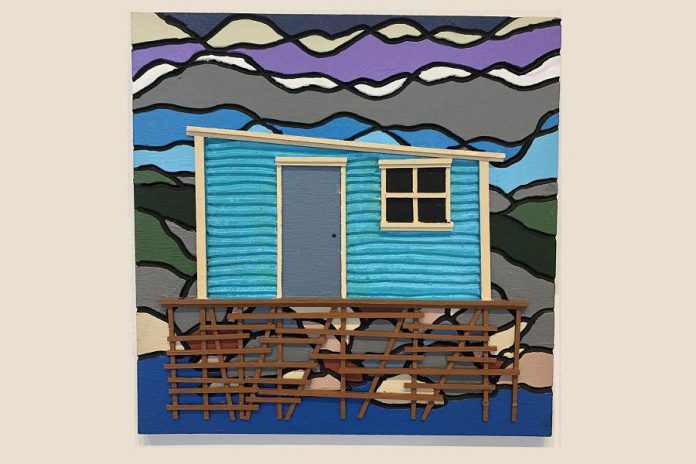 Although Artspace is closed to the public during the province-wide shutdown, artists can deliver their work to 378 Aylmer Street North during operating hours (11 a.m. to 5 p.m. Thursday and Friday and noon to 4 p.m. on Saturday). Artists delivering their work should Knock on the front door and staff will provide directions for a contactless delivery.
To learn more about the 50/50 auction, including how to submit, visit Artspace's website at artspace-arc.org/event/the-artspace-50-50-auction/.
This story has been updated to correct the spelling of Bec Groves' first name and to provide the correct attribution of two photos.