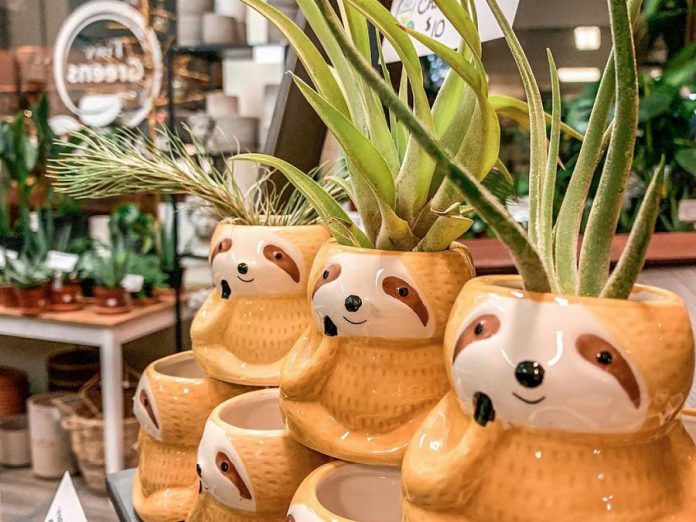 It's no secret that most small businesses have been in survival mode over the past year of COVID-19 shutdowns and restrictions.
For Tina Bromley, owner of Tiny Greens plant shop in downtown Peterborough, it was survival that motivated her decision to shut down the food portion of her business and focus instead on selling plants and giftware.
Prior to the pandemic, a significant portion of Bromley's small business was dedicated to the production of microgreens — nutrient-rich seedlings of edible vegetables and herbs — as well as a café and smoothie and juice bar. Bromley says closing these facets of her business was a tough decision, but she had to do what would keep her business alive.
Advertisement - story continues below
"I am a single mom with three kids and I had to make it," Bromley explains. "The food and juice — there was just no business (due to the pandemic). I decided to emotionally un-attach. Our plant and giftware shop was doing so well, so I made the decision to shut the smoothie and juice bar and the café microgreen production while we continued to build the website."
Transitioning to online sales was another major pivot for Tiny Green. Before the pandemic, their website was only used for publicity to draw new clients into the bricks-and-mortar location and had no online store. Without a functioning online store, Bromley had no revenue stream during the first OVID-19 lockdown.
"We quickly worked on our website and got that up and going," Bromley recalls. "Putting everything online was a huge to-do."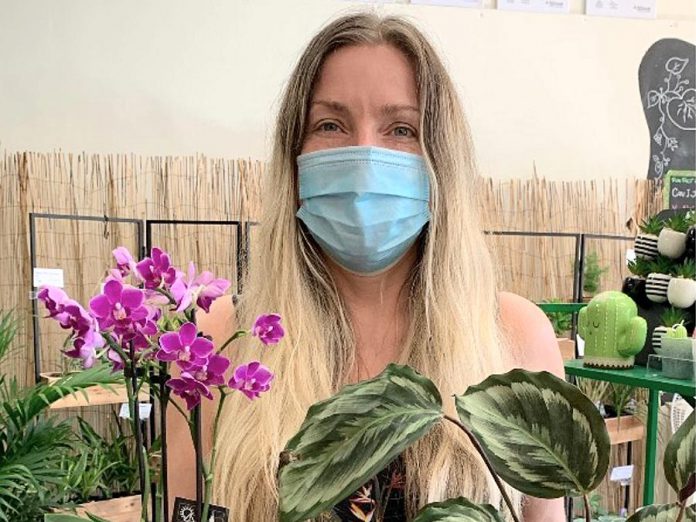 According to Bromley, online sales have been an incredible asset during the pandemic as Tiny Greens has able to offer curbside pickup during store closures. However, the shop does not have a full-time employee for the website — which is what it would take to get everything in the very large plant shop onto a website.
While the Tiny Greens website has a great selection, there's 60 to 70 per cent more product inside the store itself. While Bromley's plant shop is named Tiny Greens, it's a reference to her original focus on microgreens rather than the size of the shop, which is itself quite large.
Shutting down portions of the pre-pandemic business has allowed Bromely to continually expand her plant and giftware shop. Now, all the space previously used for the smoothie and juice bar, kitchen, and microgreen production, has been emptied and filled with plants, pots, and home decor — well-received additions since plant sales have blossomed during the pandemic.
Advertisement - story continues below
"I don't know if plants have ever been more appreciated than they are right now," says Bromley. "They're good for mental health and air purification. They cheer up an environment and make people happy. They are one of the most beautiful gifts you can give someone."
"People are investing more money in their homes and in their environments to feel good and make their home their haven," she adds. "We also have so many plants that are animal friendly. Often plant lovers are also animal lovers. "
The increased demand for plants is a bright side to a challenging year for Tiny Greens. Bromley says she loves seeing customers of all ages and genders coming together online through a shared love of plants.
"Plants really are for everyone," she says. "We get to see a lot of joy."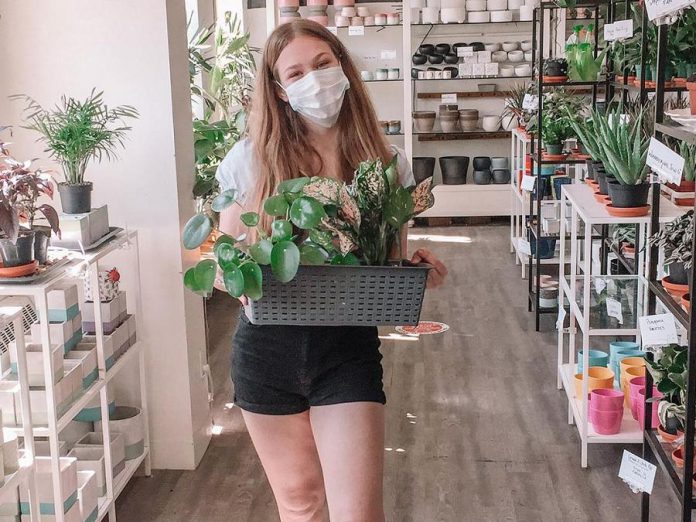 Tiny Green's popular Instagram page, run by Bromley's 15-year-old daughter Kiana, is a fun interactive space for plant lovers. Here, Tiny Greens promotes its latest sales and other fun initiatives such as giveaways.
"One benefit that came out of (COVID-19) is I did acquire new clientele from people just searching online and having no idea we were already here downtown," Bromley notes. "New customers have meant the world because, having to close the food and drink side of the business, I needed to find a way to get more customers."
Another portion of the shop that has been lost during the pandemic is a workshop space for customers. Staff would assist customers in picking a plant, pot, and decorations, and then the customers would sit down for DIY planting. Bromley hopes to reopen this portion of the shop in the future but, until then, Tiny Greens offers a creative alternative.
Advertisement - story continues below
"We have some kits that are already made and we can also make up new kits for people," says Bromley. "You can still have fun picking your plant, pot, and decorations. We can help assist you if you're building a terrarium or a multi-planted pot arrangement. We'll help you with what plants work well together, teach you a little bit about design, and then you can do it at home."
For those visiting the store, Bromley says they've tried to create an appealing, beautiful, and safe experience for everyone who comes in. Under the current government restrictions, Tiny Greens is classified as an indoor greenhouse that engages in retail sales and is permitted to operate at a 25 per cent capacity — this allows them to have a maximum of five customers inside the store at any one time. For those who would like to make a purchase without coming inside the shop, Tiny Greens offers curbside pickup for any items sold on their website (and they are always adding more).
Bromley also notes that her staff is on a strict cleaning schedule, including sanitizing shopping baskets after each use and wiping down high-touch areas throughout the day. Employees wear personal protective equipment and ensure there is enough space for physical distancing for those in the shop.
"I have a really amazing staff," Bromley notes. "I don't know where I would have been without them — they make it possible for me to be able to go home and be with my children and know that the shop is taken care of. Customers rave about them all the time."
When asked about what the community can do to support her business during this challenging time, Bromley tells kawarthaNOW she feels odd to be asking for rather than giving community support.
"The one thing that I've enjoyed so much as a business owner is you can give back to the community in levels that you never could before you owned a business," Bromley explains. "You see how much it's possible, and it makes you such a strong interactive member of the community. I miss that. I felt very involved in the community."
Advertisement - story continues below
"I was used to giving and it felt good," she adds. "So it was the oddest feeling in the world to suddenly be isolated and have it be about me and how I'm going to survive."
That said, Bromley does ask the community to remember their locally owned businesses, follow and support their social media accounts, and tell their friends if they have a good experience at any local shop.
"If someone gives me a nice comment on my Facebook or Instagram, or if someone comes in and tells me that their friend said they just had to come in, that picks me up," she says. "I'm really thankful for all of the community support."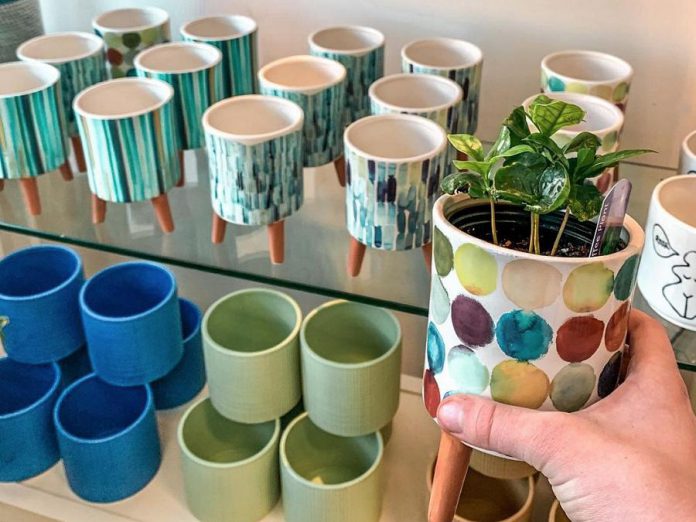 Tiny Greens plant shop is located at 431 George Street North in Peterborough. The shop is open from 11 a.m. to 7 p.m. Monday to Saturday and 11 a.m. to 5 p.m. on Sunday for in-person shopping and curbside pickup.
For more information about the plant shop and to place an order for curbside pickup, you can visit the Tiny Greens website at www.tinygreens.ca.
You can also support Tiny Greens on social media by following them on Facebook and Instagram.
This story has been updated to reflect that Tiny Greens is open for in-person shopping (at 25 per cent capacity) during the provincial shutdown.