Peterborough-Nogojiwanong boasts a vibrant, thriving drag scene — no small feat for a relatively small city that, despite having inclusive or "friendly" spaces, has no dedicated establishment catering exclusively to the 2SLGBTQ+ community.
This vibrancy is thanks, in part, to a supportive community including non-profit organizations, businesses, and audiences. That said, the local drag scene would be nothing without its talent.
These performers are drag royalty for a reason.
Advertisement - content continues below
When Mayor Sylvia Sutherland first proclaimed September 13th as Peterborough-Nogojiwanong's first Gay Pride Day in 2003, Miss Divalicious was among the inaugural drag performers.
"I was part of the committee that started the first Pride here in Peterborough," she recalls.
The committee needed an extra performer for an event — thus Divalicious was born. What was assumed to be a one-time-only performance turned into a lifetime passion for the founding drag performer with a theatre background.
"I love the creativity of it, and the rush you get from performing in front of an audience — it really has become a passion since that first show," she adds. "And it's grown exponentially. Since then, Madge and I have done shows all over Ontario."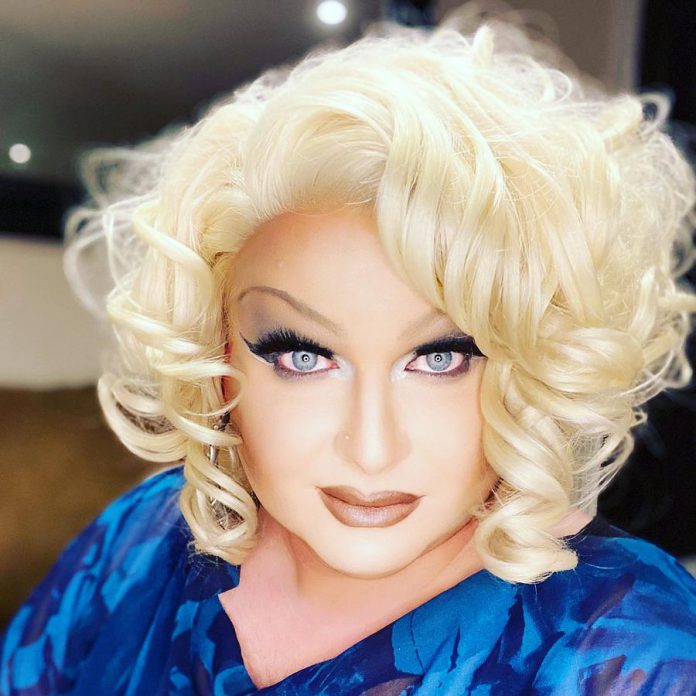 Ms. Madge Enthat debuted the second year of Pride. Like Diva, it was her first foray in drag.
"I had never done drag before in my life," Madge recounts, "I didn't have a character, didn't have a style, didn't have a name picked out or anything. I remember thinking to myself, 'Me doing drag, imagine that. I would never have thought of that.' And so 'imagine that' is the name I picked: Madge Enthat."
Occasional performances at Peterborough Pride and various local nightclubs quickly turned into a partnership with the Peterborough AIDS Resource Network (PARN), which saw Madge and Diva hosting regular Drag Bingo fundraisers at the Sapphire Room.
Advertisement - content continues below
In recent years prior to the pandemic, Madge and Diva have become mainstays at Delta Bingo in Peterborough and have toured their act for adoring fans across the province. The duo's immense success has paved the way for emerging drag stars to enter the scene.
Sahira Q, whose name translates from Arabic as "one who does not sleep", got her start at the annual drag show hosted by the Trent Queer Collective.
"My friend and I decided to try it for fun, and I just fell in love with being adored," she giggles.
Since then, Sahira has hosted Drag Trivia nights at the Sapphire Room as well as amateur drag nights.
"I was putting on shows whenever I could, basically any excuse we could find to get dressed up," she says.
Just Janis debuted at one of Sahira's shows roughly three years ago and she hasn't stopped since then.
"That first show just led to the next booking, and to the booking after that, and then the next booking, and it just kept going," laughs Janis. "And, you know, I love it. I love every second of it."
Advertisement - content continues below
Regrettably, as is the case for all performing arts, the pandemic has devastated the local drag scene — all live performances have been cancelled since March of 2020.
In lieu of live shows, these dynamic performers have found creative ways to stay connected to their audiences.
Madge has been hosting a regular talk show, livestreamed on various social media channels, called 'Two Queens and a Drag Chat'. Sahira has performed virtual drag shows throughout the pandemic as well.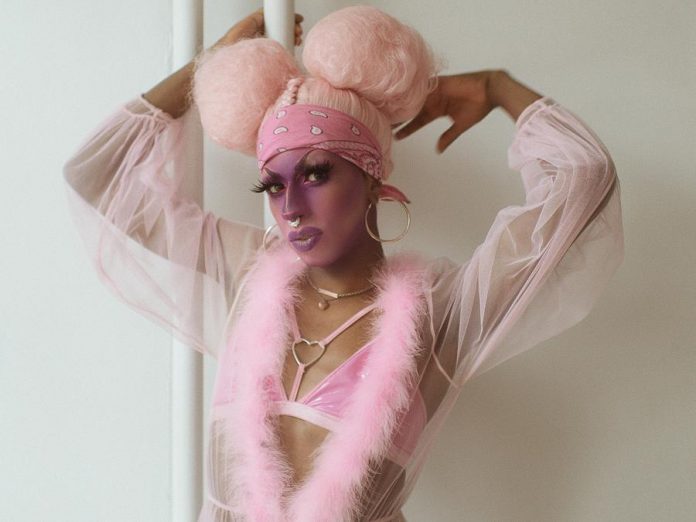 Both Diva and Janis have focused their energies on further developing costuming, repertoire, and social media content so that, when they are permitted, they will be ready to hit the stage once more.
Though the pandemic has been detrimental for local and international drag scenes, it has initiated important conversations regarding drag, particularly in the arts.
In October of 2020, iconic drag queen and opera singer Le Gâteau Chocolat was granted £215,000 from the Culture Recovery Fund through Arts Council England. The investment set an interesting precedent, compelling arts councils all over the world to ask: is drag an art form?
Advertisement - content continues below
Certainly, as far as recorded history is concerned, drag was born in the theatre. From ancient Greek and Roman theatre to classical Chinese theatre, from Shakespeare to opera to Kabuki, much evidence demonstrates that as long as there's been theatre, there's been drag.
As is the case for all the arts, drag practitioners can be hobbyists or professionals. Similarly, more commercialized, mainstream drag representations tend to homogenize what is, in all reality, a multifaceted art form.
Greater representation of drag is paramount, especially for young and/or questioning 2SLGBTQ+ folks. However, Peterborough-Nogojiwanong's favourite drag performers stress the fact that mainstream drag (notably, the American reality TV series Rupaul's Drag Race) does not accurately represent the inclusive local drag scene — specifically, when it comes to problematic issues such as trans-exclusionary practices, chronic under-representation of drag kings, and body-shaming.
"It's time to push drag even further," says Sahira of the mainstreaming of drag.
Drag is necessarily multifaceted and multidisciplinary. Drag artists must be adept at design and performance. From costuming and makeup artistry to choreography and character development, drag requires a multifaceted and specialized skill set.
"Drag doesn't fit into any one box," explains Diva. "In a sense, it fits into all the boxes. It really encompasses all of the arts."
"You'll find that most drag queens are Jills-of-all-trades," adds Sahira. "Drag is kind of like a big melting pot for all sorts of creative skills."
Given the artistic prowess required for drag, the intersection between drag and fine art is a clear one. Perhaps best personified by none other than Dada artist Marcel Duchamp, who developed a female alter-ego, Rrose Sélavy (well documented by Man Ray's photography). Duchamp attributed many works of art to Sélavy, signing the pieces in her name.
Oftentimes drag, like the arts, has the potential for subversion insofar as it is inherently political. Drag is what theorist Judith Butler describes as "a queering practice." By highlighting the performativity of gender writ large, drag "de-essentializes gender."
"That's part of the whole point of drag: to get people thinking differently than what they've been taught or what they're expecting," Madge says.
"Existence is resistance," Sahira adds. "Being able to leave your house in a pair of six-inch heels and walk down the street without fear of what people think about you — that alone is a political statement."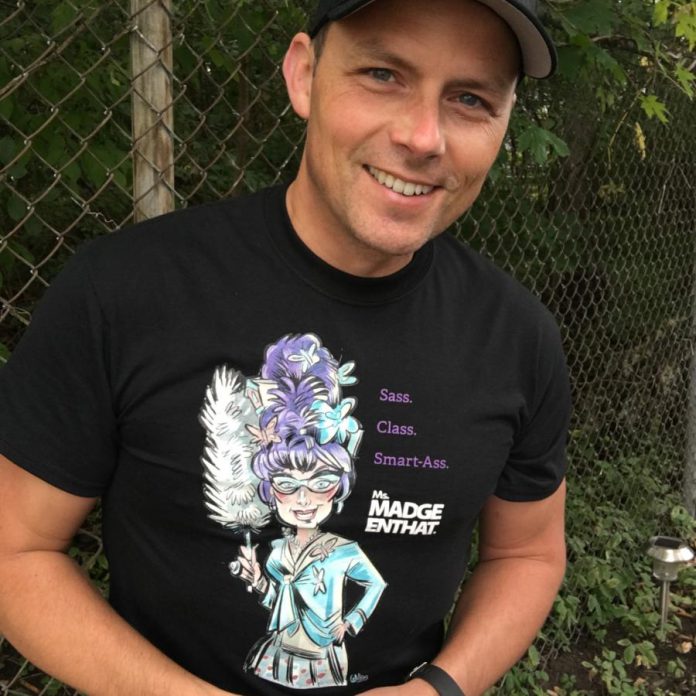 Whether or not Canadian arts councils follow Arts Council England's lead, one thing is abundantly clear: drag is a vital part of our cultural landscape. Discussions regarding pandemic recovery, at any level of government, must consider the cultural and artistic importance of drag.
"We currently don't have a lot of spaces where we can perform," explains Diva. "The pandemic has made it even worse because we're losing a lot of businesses where we used to perform."
"We need a gay bar," Janis affrims. "We need spaces that are accessible, not just for people living with disabilities but also for people that maybe don't feel safe in other spaces. We need our safe spaces."
A vibrant drag scene cultivates experimentation and creative expression. There exist many more talented artists, just waiting to try their first drag performance, as Peterborough-Nogojiwnaong's favourite drag icons did when they first started.
Peterborough-Nogojiwanong's drag scene took the better part of two decades to become well-established. If we lose it, we risk taking two more decades to rebuild it.
Madge and Diva are tentatively scheduled to return to their home at Delta Bingo this September, if COVID permits.
Sahira and Janis are scheduled to perform online for the Trent Queer Collective's Annual Drag Show and Cabaret on Saturday, April 24th. For more information, including how to get tickets, visit the Facebook event at facebook.com/events/908739706366207.
To receive updates on upcoming shows and fabulousness in general, the best way to support your favourite local drag artists is to follow them on Instagram (and other social media platforms).
On Instagram, you follow Ms. Madge Enthat @madgeenthat, Miss Divalicious @divaliciousptbo, Sahira Q @dragsahiraq, and Just Janis @howaboutjanis.