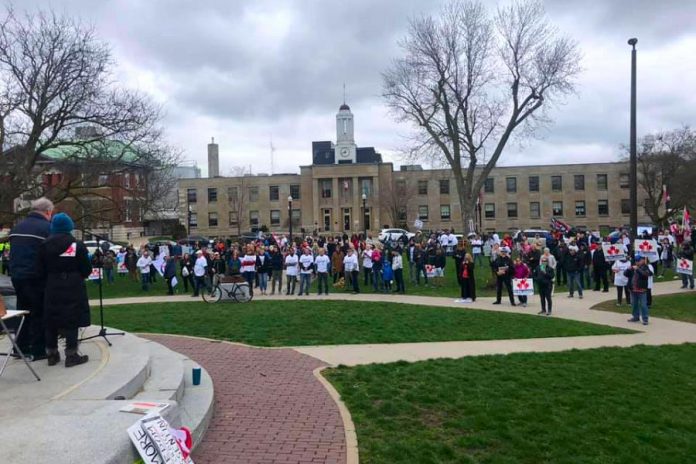 Peterborough police have charged seven more people in connection with the anti-lockdown protest held last Saturday (April 24) at Confederation Park in front of Peterborough City Hall.
All seven charges are under the Reopening Ontario Act, according to a media release.
So far, police have laid 15 charges related to Saturday's protest, including one for Ontario independent MPP for Lanark-Frontenac-Kingston Randy Hillier and one for Maxime Bernier, former MP and leader of the federal People's Party of Canada, both of whom spoke at the protest.
Advertisement - story continues below
Since January, police have identified and charged 21 people in connection with the ongoing weekly protests, laying 25 charges under the Reopening Ontario Act, three charges under City of Peterborough by-laws, and four charges under the Highway Traffic Act.
Another anti-lockdown protest is planned to take place at Confederation Park for this Saturday (May 1), with a counter-protest being organized.
Police say they are aware of the efforts to organize a counter-protest and "are planning accordingly," according to Inspector Neil Collins of the Peterborough Police Service.
"We understand people are frustrated and urge everyone to conduct themselves in a peaceful manner," Collins states in a media release.