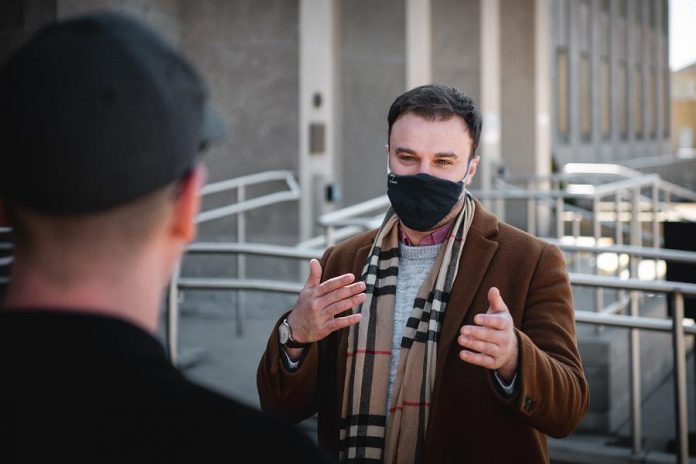 Dane Bland, who is seeking the provincial Liberal nomination for Peterborough-Kawartha, is holding a livestreamed virtual town hall at 7 p.m. on Sunday, May 16th. The event will be held via Zoom, with more information and a registration form available at www.danebland.ca/townhall.
Hosted by Linda Kash, the event will see Bland answering questions from the community about both his ideas and his vision for Peterborough-Kawartha.
In March, Bland first declared his intentions to seek the nomination for the Liberal Party of Ontario. The graduate of Trent University's business administration program and Seneca College's fundraising management program has over a decade of experience working in provincially regulated fields such as arts, culture, heritage, education, and health care, long-term care, and human rights. Currently, he works for an international LGTBQI human-rights organization.
VIDEO: Dane Bland Campaign Announcement

In addition to answering questions from the community, the May 16th virtual town hall will feature subject-matter experts who will ask Bland about issues directly impacting the Peterborough-Kawartha community.
According to Bland, experts in health care and long-term care, mental health, climate change, education, and more will come prepared with questions he will not know in advance.
"These are people who have really specific subject matter expertise in these areas," Bland says. "I want them to ask me questions they've heard in their day-to-day lives."
"They can ask me important and critical questions, in a way that translates the complexity of the way the system works directly to the issues that impact people and matter to them most," he adds.
Bland says the benefit of inviting these experts to pose questions is they will hold him to account.
"It would be one thing for me to say 'I believe in improving our long-term care system,' but an expert is going to ask 'Yes, but what are you going to do?'" Bland explains. "I think that's where the value is."
Experts will be announced in the lead-up to the event at www.danebland.ca/townhall, where people will also be able to email their questions in advance if they prefer not to ask their question publicly at the virtual town hall.
"We're opening these questions up to anybody who wants to ask me one," Bland notes. "Everybody attending is an expert in their own right in how the provincial government impacts their day-to-day lives."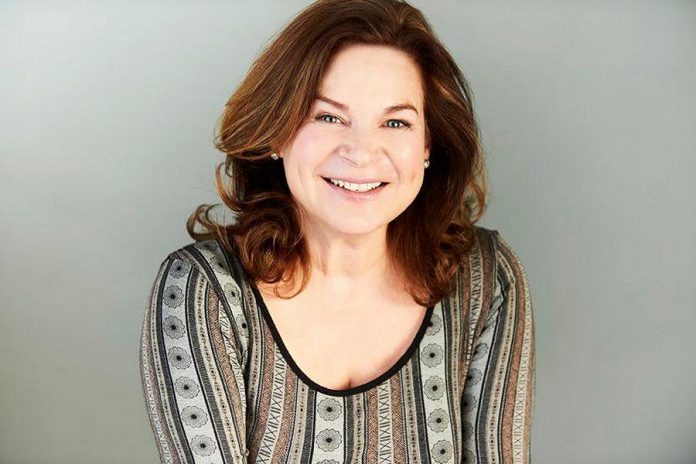 The virtual town hall will be hosted by award-winning actor, director, and teacher Linda Kash.
"Linda keeps things moving," Bland says. "She brings energy and brightness. Having somebody like Linda on board — who's brilliant, unbelievably talented, and genuinely kind and funny — is going to make this an enjoyable evening for people to attend, beyond hearing about political issues."
Kash, who endorses Bland, is well known and respected in the Peterborough community.
"I am so proud to be part of this diverse community and continue to be invested in its success," Kash says. "I'm concerned by the issues we face, but I'm excited by Dane's fresh perspective and commitment to change our local politics. I'm excited to learn more on May 16th with each of you and to support Dane."
"I have an unlimited amount of respect for Linda," Bland says. "The fact that she is willing to step up and do this and be a positive supporter of mine — I can't describe what that means."
The town hall is being held on the Zoom video-conferencing platform rather than as an in-person gathering due to the pandemic, which Bland notes has led to many changes in the way he would typically campaign for the nomination.
To accommodate the restrictions created by the pandemic, Bland is focusing on livestreamed events, social media engagement, phone outreach, and flyer distribution.
"The nomination stage of the process is built by grassroots support," Bland explains. "Grassroots support is usually driven by me slapping on a pair of running shoes and introducing myself to people. Of course, for safety purposes, we can't do that anymore. No candidate across the entire province can do that anymore — it's against regulations to do it."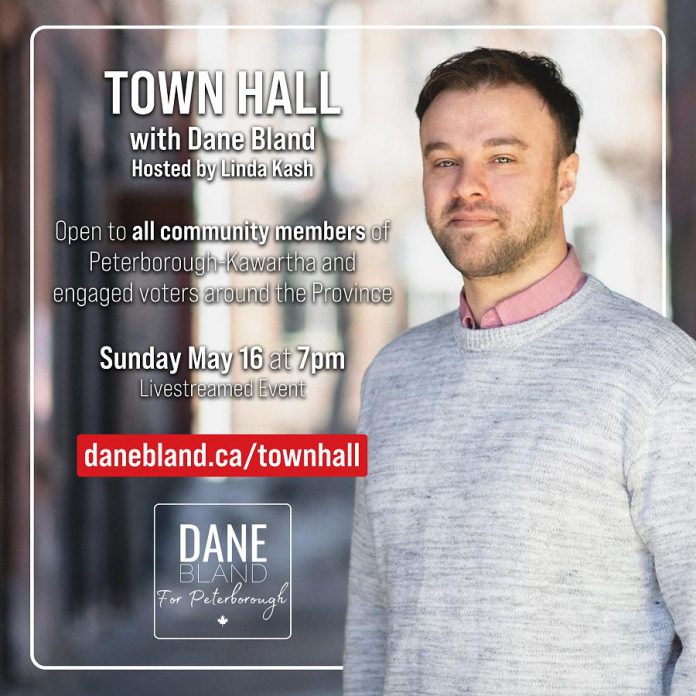 The downside to livestream events is that those without broadband access cannot participate.
"At this stage with everything that's going on — from the nomination process to education to health care — internet access is critical," says Bland. "That's part of what I stand for as well as a potential candidate."
Bland encourages anyone who cannot participate in the virtual town hall but would still like to know more about his vision for the community to speak with him directly by calling 705-313-2333.
"The number is open day and night for potential voters and for people who want to get to know me a little bit better," Bland says.
"My version of door-to-door has been over the phone," he points out. "On the one hand, it's easier to reach more people that way. On the other hand, I'm missing out on meeting people face-to-face and having some of those interactions you only get when you introduce yourself to people on their front steps."
As for the importance of events such as the virtual town hall, Bland says his main goal is to make it easy for people to learn more about how they can participate in the nomination stage of the democratic process.
"One of the things about the nomination process is that it often happens behind closed doors and only a few hundred people end up participating as voters," says Bland. "One of my utmost goals in doing things like this town hall is building that tent a little bit bigger so more people have a say at this critical juncture in our democratic process."
"If I can make it so that more people in our community feel inspired to attend events like this, learn about how they can get involved, and then take action and do it, that's a huge win for me," he adds. "I am so inspired by everybody who's doing that, whether they're going to vote for me or not."
The town hall livestream will allow people to learn more about Bland and to decide whether they share his vision for the community.
"I don't want to ask a single human being to vote for me without getting to know me first," Bland remarks. "I hope that people who come and attend will get a sense of what it is that I'm trying to achieve."
The livestream is expected to take just over an hour, but Bland says he will stay on as long as there are questions to answer. Those who cannot attend the entire event can tune in and out at their convenience. According to Bland, the event will also be recorded and shared online for people to watch at a later date.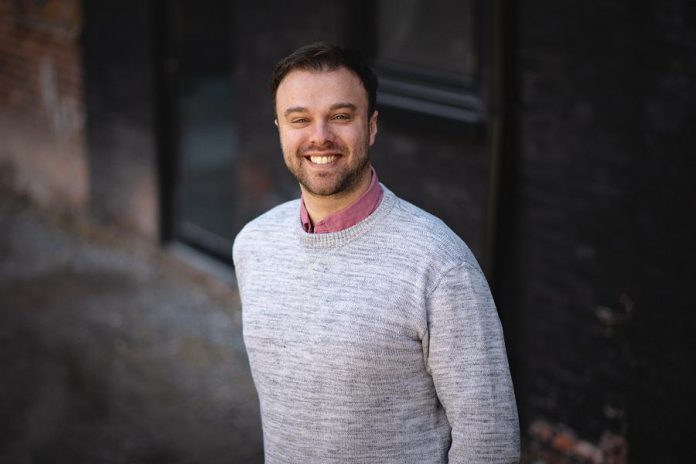 As for his motivation for entering politics, Bland says he learned from a young age that if you want things to change you have to be willing to step up.
"My mom taught me a basic lesson when I growing up: if something is broken, you can either complain about it or you can roll up your sleeves," Bland says. "Seeing everything that's going on, I decided now was the right time for me to roll up my sleeves and to be a part of making a change."
For more information about Bland's platform and the May 16th virtual town hall, visit www.danebland.ca, where you can also sign up to support him or to donate to his nomination campaign.
"It's unbelievably humbling every time anybody signs up at DaneBland.ca, becomes a member, and is willing to invest their political capital behind this campaign — this movement that we're building for positive change," Bland says.
You can contact Dane Bland directly at dane@danebland.com or 705-313-2333 and also engage with him on Instagram, Twitter, and Facebook.
This story has been sponsored by Dane Bland's campaign to seek the provincial Liberal nomination for Peterborough-Kawartha.