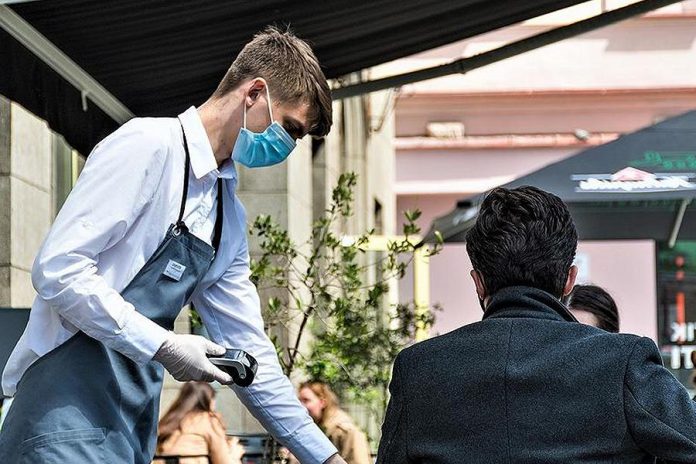 When the current province-wide stay-at-home order expires June 2, what follows will go one of two ways: that order will be extended or step one of the Ontario government's 'Roadmap to Reopen' will come into effect well ahead of schedule.
That was the word from Peterborough's medical officer of health Dr. Rosana Salvaterra during a Peterborough Public Health media briefing held Tuesday (May 25).
"There isn't going to be a limbo period — it will either be an extension of the stay-at-home order if more time is required or an introduction of step one," said Dr. Salvaterra, noting if certain indicators, such as the number of daily cases and number of hospitalizations, remain too high, the order will be extended.
Advertisement - story continues below
"There's a bit of wiggle room there. Depending on how well we do with controlling the pandemic, there's some flexibility as to when we can move to step one, keeping in mind you need two weeks post-immunization to get any protection from the vaccine," she added.
Step one of Ontario's re-opening plan, which requires a minimum of 60 per cent of Ontario adults to receive their first dose of vaccine, is scheduled to begin the week of June 14. It allows for larger outdoor gatherings of up to 10 people, outdoor dining to resume with up to four people per table, and non-essential retail to reopen at 15 per cent capacity.
"The provincial requirement of 60 per cent vaccinated for step one to start had been reached as of May 22, so the target provincially is there," Dr. Salvaterra said. "Now it's a matter of some time for that to take effect, but also to watch those indicators."
Step one would be in effect for at least 21 days before the move to step two, which would expand outdoor gatherings to up to 25 people, allow for outdoor sports and leagues to resume, allow personal care services to resume, and more.
At present, 56 per cent of Peterborough region residents have received at least their first dose of vaccine. Dr. Salvaterra sees no roadblocks to the 60 per cent target being met locally by June 2.
Meanwhile, local infection numbers have shown improvement since last week. As of Monday (May 24) at 4:30 p.m., the number of active cases in Peterborough city and county and Curve Lake and Hiawatha First Nations was reported as 89 — a decrease of 20 since the previous Friday. Meanwhile, the number of close contacts of positive cases being monitored by public health staff has dropped as well and is now at 324, 50 less than what was reported Friday.
Advertisement - story continues below
"We had a great long weekend with only single-digit increases in new cases each day," said Dr. Salvaterra. "Hopefully this means that the third wave has crested, although it's too soon to say as we have yet to see the effect of the long weekend's activities. But, at this point, it's looking promising."
Two cases have been reported this week but that represents just one day. Still, last week's 67 new cases was down substantially from the previous week's 96 new cases. With one week left in May, the total new cases count for the month stands at 230, still well down from April's new case count of 353.
There are currently six active outbreaks, the most recent at Fairhaven. It is the sixth outbreak at the Dutton Road long-term care home reported since the pandemic began.
"They (Fairhaven staff) have been busy testing and I'm happy to report that there have no resident cases to date with the only cases so far in (two) staff," said Dr. Salvaterra. However, as reported by Fairhaven on its website, one resident has tested positive and is in isolation in at the home.
Dr. Salvaterra attributes the ongoing outbreak challenge at Fairhaven to the size of the home's staff.
"(A large staff) means more opportunity for people to be infected," she explained. "It may be just a bit of bad luck as well. They've worked so hard at Fairhaven. Sometimes it has felt unfair to come out of an outbreak and go back into another one so quickly. It's also reflected in the fact that the definition of outbreak for long-term care homes is very low. You just need one person to test positive. Because of that we've been declaring outbreaks much sooner than we had in the past."
Advertisement - story continues below
On the vaccination front, Dr. Salvaterra says appointments are being expanded to evenings as well as weekends.
"We have 1,400 available appointments today online for clinics scheduled for June 15 and 17," she said, noting anyone 12 years old or older in now eligible to receive their first dose of the Pfizer vaccine.
"We are also hoping to have more appointments open up, potentially at PRHC (Peterborough Regional Health Centre) for later this week. We will be loading more appointments as we get vaccine supplies confirmed."
Area residents are directed to phone the provincial call centre at 1-833-943-3900 to book their COVID vaccination appointments when they are in the age group that has become eligible. The line is open 8 a.m. to 8 p.m. seven days per week. Eligible residents can also book their appointments online by visiting ontario.ca/bookvaccine.
As for those awaiting word on their second dose, Dr. Salvaterra said the current focus remains "on getting as many people as possible" vaccinated with their first dose.
"We still have thousands of people here who haven't had their first dose," she said. "We are expecting the province to share its (second dose) plan with us this week. We will begin administering second doses once we have a plan and as we get supply. The province is working on the booking system to allow the changes required for second dose appointments. We'll know a lot more soon."
Also commenting during Tuesday's briefing were Peterborough-Kawartha MP Maryam Monsef, Peterborough Mayor Diane Therrien, Peterborough County Warden J. Murray Jones, and Peterborough board of health chair and Selwyn mayor Andy Mitchell.