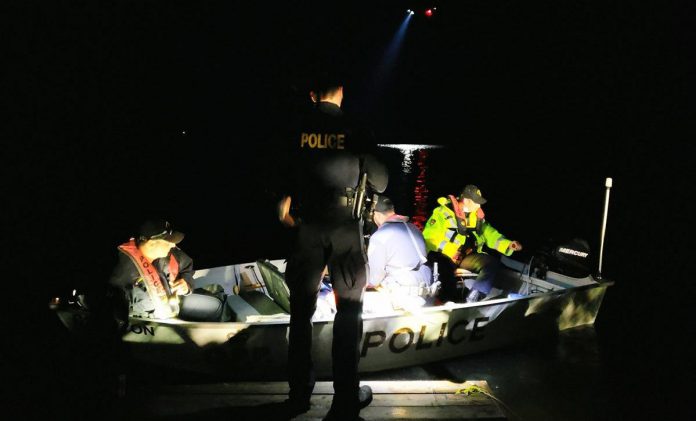 Police have recovered the body of a boater who went missing on Bells Rapids Lake in Hastings Highlands.
On Sunday (May 30), Bancroft OPP responded to a report of a missing man on the lake, which is located around 40 kilometres north of Bancroft.
Members of Bancroft OPP along with an OPP helicopter, OPP Emergency Response Team, OPP marine officers, and the Hastings Highlands Fire Department conducted an unsuccessful search for the missing man.
Advertisement - story continues below
On Monday morning, the OPP Underwater Search and Recovery Unit joined the search effort and recovered the body of 60-year-old Albert Kuno of Combermere on Monday afternoon.
The office for the Chief Coroner of Ontario is leading the investigation with the assistance from the Bancroft OPP. A post-mortem examination has been scheduled. Police do not suspect foul play in Kuno's death.
This is the third death in May on lakes in the northern Kawarthas region. On May 12, Haliburton Highlands OPP found a 63-year-old woman was found without vital signs in Loon Lake, about 12 kilometres southeast of the town of Haliburton in Haliburton County. On May 20, Bancroft OPP recovered the body of a missing 68-year-old Ajax man from Mink Lake, located around 30 kilometres north of Bancroft in Hastings Highlands.