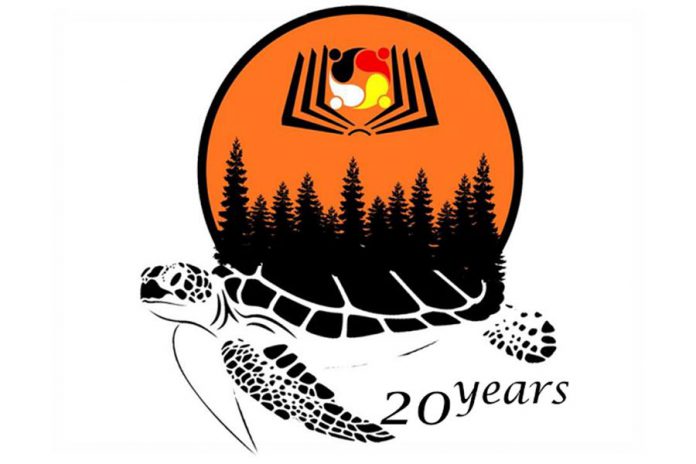 Right now in your community, there are numerous Indigenous-led organizations working towards social justice, most of which have been doing this important work for many years now. By donating to Indigenous-led organizations in your community, you can help keep their important work going.
One of these organizations is the Peterborough Native Learning Program (PNLP) which, for over 20 years, has been decolonizing approaches to education by offering integrated literacy and essential skills opportunities for both Indigenous and non-Indigenous adults, aged 19 and over, in the Peterborough-Nogojiwanong area.
"We use the Seven Grandfather Teachings as the foundation of all the work we do," explains PNLP program assistant Wanda Prince of the organization's pedagogical approach.
Advertisement - content continues below
"Whether you're Indigenous or not, some of the most powerful teachings we can learn in our lives are rooted in Indigenous traditions," Prince says. "The medicine we're teaching, the Seven Grandfather Teachings — humility, love, honesty, bravery, respect, wisdom and truth — serve as the foundation for everything we do at PNLP."
PLNP offers learning courses and more at three locations, in Peterborough, Lakefield, and Curve Lake.
"We support our learners in every way we can," says PNLP's county instructor Barbara Mills.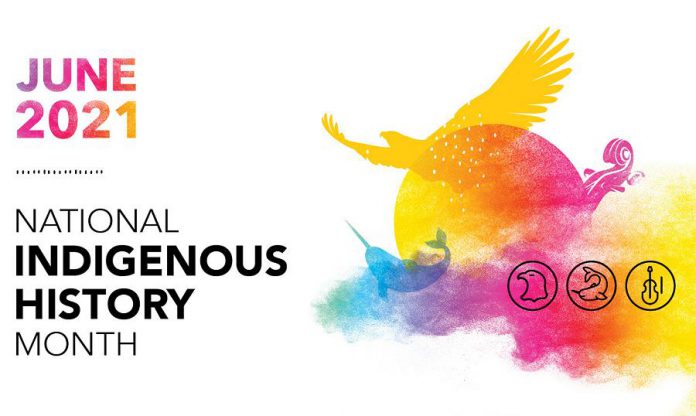 "In addition to literacy and essential skills-building, we help address our learners' barriers like food, childcare, or transportation," Mills adds. "We can help with all those things and, if there's something we can't directly address, we work closely with our partner agencies and provide referrals to our learners so they can access any supports they need."
Throughout the pandemic, PNLP has been going strong, doubling down on their efforts to promote digital literacy and remove technological barriers, ensuring no learner is left behind.
"One of our learners, Rebecca, came to us wanting to learn Ojibway," Prince recalls. "She needed a laptop, and we found a way to provide her with one. We were able to address that barrier and she was over the moon."
Advertisement - content continues below
"Because of our support, Rebecca was really able to connect with her culture throughout the pandemic. She was able to go to virtual powwows, attend meetings with elders for teachings, and really embrace artmaking — she made some really beautiful pieces."
With greater access to technology and the digital skills training from PNLP, Rebecca was able to navigate Zoom and other platforms to access cultural opportunities and supports throughout the pandemic.
"It's been over a year now since I was given this generous gift and it has saved my sanity through these crazy times," says Rebecca of her PNLP experience. "I learned how to make so many new crafts with all the local Indigenous organizations on a weekly basis. I have also earned seven certificates with Good Learning courses, and I just completed a Mental Health First Aid Training course."
As we look towards pandemic recovery, PNLP staff, volunteers, and learners are eager to return to face-to-face programming. However, the organization is currently in desperate need of an accessible washroom at their Peterborough Square location.
"The accessible washroom is going to be a huge deal once we can go back to physical in-person learning," says Mills. "Right now, we can't even go back because the mall's bathrooms aren't open. So we can't go back to our office because there's nothing there for us to safely use the washrooms."
"So many of our learners are either elderly or living with disabilities, and we want to provide them with a barrier-free learning environment," Prince adds. "This is why we've entered Canada Helps' Great Canadian Giving Challenge for National Indigenous History Month. We're really hoping to be able to raise the funds we need to build an accessible washroom at our office."
Advertisement - content continues below
For the month of June, every dollar donated to PNLP at canadahelps.org/en/gcgc/55579 increases the organization's chances of winning $20,000.
Funding the work that is already being done by Indigenous-led organizations is an immediate and effective way to show your support for Inuit, Métis, and First Nations peoples, especially during during National Indigenous History Month.
"We've been here for 20 years, and people still don't know about us," says Prince. "Now's the time for our community to recognize us and to value and support the work we do."
For more information about the Peterborough Native Learning Program, visit www.pnlp.org.