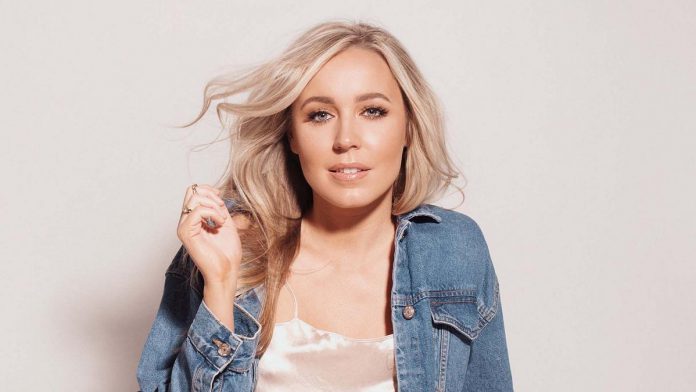 As she awaits word on her Rising Star Award nomination from the Country Music Association of Ontario, anyone that follows Peterborough born and raised singer-songwriter Elyse Saunders knows full well that her star has been rising for quite some time now.
Since proclaiming during her early teen years that she would one day go to Nashville and be a recording artist, Saunders' trajectory has indeed taken her to the heights she boldly envisioned.
Others have taken notice in a big way, the latest being the judges who have shortlisted Saunders for the 2021 CBC Music Toyota Searchlight grand prize on the strength of her summer 2020 hit song 'Free'.
"I was pretty shocked and surprised … to know that they believe in the song and they believe in me as an artist is a huge compliment," says Saunders of being named a top 10 finalist in what's billed as CBC Music's 'annual hunt for the country's next great undiscovered talent'.
Advertisement - story continues below
"The cool thing about it is I was one of the judges' picks," Saunders says, referring to being one of the seven finalists selected by CBC Music producers, with the other three finalists decided by popular vote.
"Two or three artists went through on voting. That helps — I had a lot of fans in my corner — but to know the judges picked my song is a real compliment. My journey in music has come a long way. To know that it's paying off now, that people are recognizing that and that the stuff I'm putting out is resonating, is huge for me."
The Toyota Searchlight winner will be announced on Tuesday (June 22) on CBC Radio's Q with Tom Power, with the big prize being a five-day residency at Studio Bell, the Calgary home of the National Music Centre, with access to recording studios and music production professionals.
VIDEO: "Free" by Elyse Saunders

In addition, the winner will receive a full-service global music promotion distribution campaign from Play MPE for a single or album release and, from Toyota Canada, $2,500 worth of studio recording time and $2,500 worth of music equipment.
Saunders' song 'Free', co-written with Shawn Moore and produced by Dan Swinimer, has garnered more than 500,000 streams on Apple Music, with the video earning more than 100,000 YouTube views while remaining in regular rotation on Stingray Music's Country Music Video TV channel.
The video also earned Saunders Video Of The Year honours at the Mississauga Music Awards, and has most recently brought her two award nominations from the Country Music Association of Ontario for Female Artist of the Year and the aforementioned Rising Star Award.
Advertisement - story continues below
"I wanted to write a summer anthem song," says Saunders, noting the success of her 2017 song Rise, which has the same empowering feel, proved to her that she was onto something good.
"I was really inspired by my hometown of Peterborough, growing up there and the times of being a teen and feeling a little more free of responsibilities — a time when weekends are most important to you. I wanted to capture those moments. I love nature and the simple things in life and I wanted to put that into lyrics."
"The message is it's important we take the time to be in the moment; to slow down and schedule that time to be free. I'm working hard all the time now and I have to schedule in those weekends to have my sanity. It helps ground me and helps me celebrate all of the hard work I've put in. It's nostalgic but it's also a reminder of that."
VIDEO: 'Wine Down' by Elyse Saunders
Saunders called on friends to be in the video, which was shot at Young's Cove on Chemong Lake near Ennismore as well as at a friend's pool and field property.
"Originally I was supposed to do a whole story concept and part of the video was to be filmed on the Musicfest stage (in Del Crary Park) but we couldn't because of restrictions. I thought 'We can't do our big plan so let's just have fun.' That's really what a summer anthem is all about."
"Dan fell in love with the song and was 100 per cent on board with it," Saunders says, referring to producer Dan Swinimer, founder of Manicdown Music. "He said 'This song is a hit and if it doesn't do what I think it will do, I'm quitting.' He was right. It's a song that keeps on giving."
Advertisement - story continues below
'Free' is destined for inclusion on Saunders' new album, also titled Free and scheduled to be released in October. Among its tracks are the early 2021 release 'Wine Down', which reached the top spot on Amazon's Breakthrough Country playlist, and Saunders' current single 'Sunshine State of Mind' which has already close to 70,000 YouTube views.
The upcoming album will be Saunders' third, the first being a self-titled disc released in late 2008 under the guidance of Peterborough-based Nashville songwriter Cyril Rawson and the second being 2015's appropriately titled I'm On My Way.
As excited as Saunders is for her new album's release, not unlike musicians across Canada she's most looking forward to again performing before live audiences.
VIDEO: 'Sunshine State Of Mind' by Elyse Saunders
A backyard concert in Ancaster and a drive-in concert at Blue Mountain are scheduled for September, followed by her Thursday, October 21st appearance at the Showplace Performance Centre as part of Peterborough Performs II: Musicians Against Homelessness.
"We're starting to set up rehearsals with the band to work out all of the kinks — we're a little bit rusty but we'll be back full force," pledges Saunders, saying the pandemic and associated restrictions left her "shocked and thrown off and a little depressed."
"I was also supposed to go to Nashville and record a single with a friend for a duet. I had tours set up for the summer (of 2020). There was all this stuff in the works. Everything I know was changing. I tried to find ways to keep busy and have purpose."
Advertisement - story continues below
'Free', adds Saunders, was the perfect pandemic tonic, for both herself and her audience.
"It just blew up. I think that was because of the type of song it is. It couldn't have come at a better time. It found its perfect place."
As she awaits word on the Searchlight verdict, Saunders says she's in a very good place, career-wise and personally.
"I've been doing it for so long that it's just part of my life. I don't really know any different. Where I start to pinch myself is when these successes come or I reach major goals. It's a reminder to me that it's pretty amazing to be able to have this gift and be able to help people's lives in some way through music. It's pretty cool that I get to do this."
"I could never have a nine-to-five job. I would go crazy. I love having flexibility and being an entrepreneur. I own my business and I own my art. I can make my own schedule and be my own boss. I do like that."
"I've just scratched the surface. It's like going through school learning all about the industry. I feel now is the time that I've graduated. Now I get to shine."
For more information on Elyse Saunders, visit elysesaunders.com. For details of the Toyota Searchlight contest, including bios of each of the finalists and videos of their song entries, visit cbc.ca/searchlight.