The Nogojiwanong Indigenous Fringe Festival (NIFF) will offer live, COVID-safe outdoor-performances from Wednesday, June 23rd to Sunday, June 27th on the treaty and traditional territory of the Michi Saagiig Anishinaabeg and Chippewa Nations, collectively known as the Williams Treaties First Nations, at Trent University in Peterborough.
For a schedule of performances, visit indigenousfringefest.ca and, to reserve tickets, email indigenousfringefest@gmail.com.
In this two-part series, we introduce you to the artists performing at NIFF. Part one profiled Sarah Gartshore and Lois Apaquash of Zaagi'idiwin Collective, Tiger Will Mason, and Olga Barrios and Norma Araiza of Vanguardia Dance Projects. This story profiles Jennifer Alicia, D.B. McLeod, and Stephanie Pangowish.
Advertisement - story continues below
Jennifer Alicia – Restor(y)ing Identity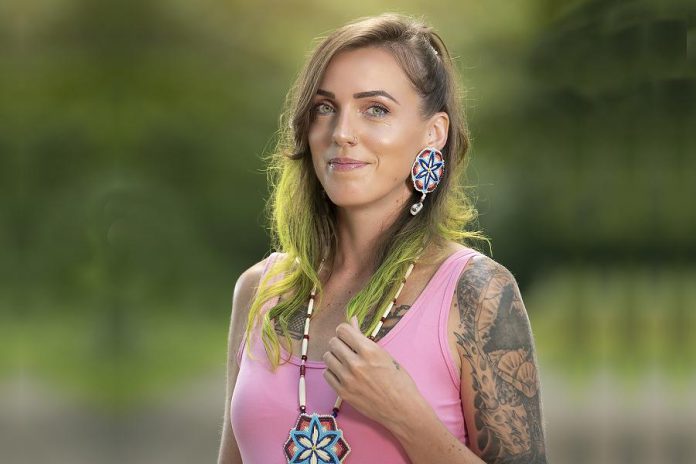 Two-time National Poetry Slam champion Jennifer Alicia has been writing ever since they were young.
"It's just something that I've always done," Alicia says. "As a child, writing really helped me navigate and process some traumatizing situations in a healthy way."
But it wasn't until Alicia attended X University (formerly Ryerson University) that they were introduced to the powers and possibilities of spoken word poetry.
"I began doing my poetry at rallies and activist spaces and I realized that connecting with an audience was something I really enjoyed," Alicia recalls. "It's really powerful to share a story and to have folks connect with it."
Since then, Alicia has become a prolific spoken word and page poet.
A member of both the Toronto Poetry Slam team and Seeds & Stardust collective, they have has performed poetry in cities throughout Turtle Island, debuted their first chapbook Mixed Emotions (published by Moon Jelly House), and was artist-in-residence for the Indigenous Storyteller and Spoken Word program at the prestigious Banff Centre for Arts and Creativity.
Advertisement - story continues below
It was during their residency in Banff that Alicia conceived of their first script, Restor(y)ing Identity, which will be performed live for the first time ever at NIFF.
"I was thinking about home and talking to my family a lot," Alicia explains. "The more we spoke, I kind of felt this feeling of being unblocked — I don't know how to explain it, it was as if things started being released in my brain. Suddenly, I remembered hearing this story about my pop."
Originally hailing from Elmastukwek, Ktaqmkuk (Bay Of Islands, Newfoundland), Alicia comes from a long line of fishers, hunters, and trappers. Based on a true familial tale about Alicia's grandfather, Restor(y)ing Identity tells the story of a fisherman who encounters a sabawealnu (Mi'kmaw word for merperson) while checking his fishing nets.
"I became obsessed with this story about my pop seeing a mermaid while checking his fishing nets," Alicia says. "And so Restor(y)ing Identity is based on this familial tale. It talks about the moment my Pop had this interaction with this being. It also touches on the importance of sharing our stories, and what could happen if we don't share our stories. It's told from my pop's perspective and also from my perspective, his granddaughter."
"I'm really proud to be able to bring this story to the world's first Indigenous fringe festival — it's really exciting," Alicia adds.
D.B. McLeod – Denis with an "E"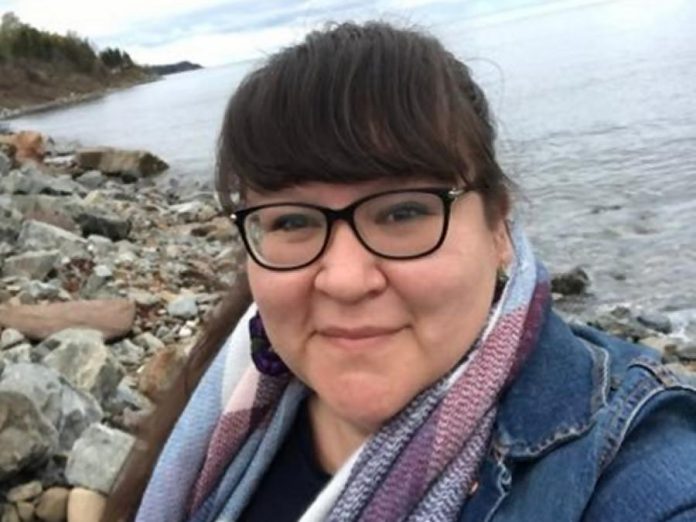 D.B. McLeod was cornered by her friend and fellow NIFF performer, Stephanie Pangowish, at a social gathering. There, Pangowish convinced McLeod to take a comedy writing workshop hosted by Baroness Von Sketch Show writer and comedian Dawn Whitwell.
"She cornered me and was like, 'You! You're funny, you're doing this with me!'," McLeod recalls. "And I was a little bit scared of Steph at the time, so I agreed."
After the workshop, the pair spent eight consecutive Saturdays writing jokes and developing material together. Soon after that, they began performing stand-up.
"It was literally supposed to be a hobby," says McLeod. "It was just going to be a thing that I did for fun, but it's sort of evolved into this other thing now."
Advertisement - story continues below
The "other thing" is Manifest Destiny's Child — the Indigenous women's stand-up comedy collective, which McLeod and Pangowish helped found, with quite possibly the best name ever.
"There's so many layers to it," says McLeod of the collective's name. "It is really funny because of Destiny's Child and because it's just funny to put those three words together."
More significantly, manifest destiny is a direct reference to the widely held cultural belief of 19th-century American settlers that they were destined to expand across North America — resulting in the occupation and annexation of Indigenous peoples' lands, wars and conflict, and "Indian removal" — the U.S. government policy of forced displacement of Indigenous peoples from their ancestral lands.
"If I think about it in a more political sort of way, we are the children of manifest destiny," McLeod says. "Our ancestors survived so that we could be here telling jokes about ridiculousness and laughing at white people."
"It's about reclamation and again, you know, as the children of manifest destiny, thinking about all of those Indigenous women that have been taken from us or missing or murdered — we're still here and they're … you know. With the collective, audiences get eight very different examples of the reality of Indigenous women in this country."
Advertisement - story continues below
McLeod's comedy show Denis with an "E" — inspired by the alarming number of people who pronounce her name as "Dennis" (evidently, the illiteracy crisis is far worse than anyone could ever have imagined) — makes fun of patriarchy, sexism, fatphobia, colonization, and colonialism.
"I'm part of the last generation of the sixties scoop and that horrifying intergenerational trauma made me really funny," McLeod says. "My humour is really dark. I have lived this very weird, interesting life, and I have a lot of funny stories that kind of come from that."
Stephanie Pangowish – Stand Up Comedy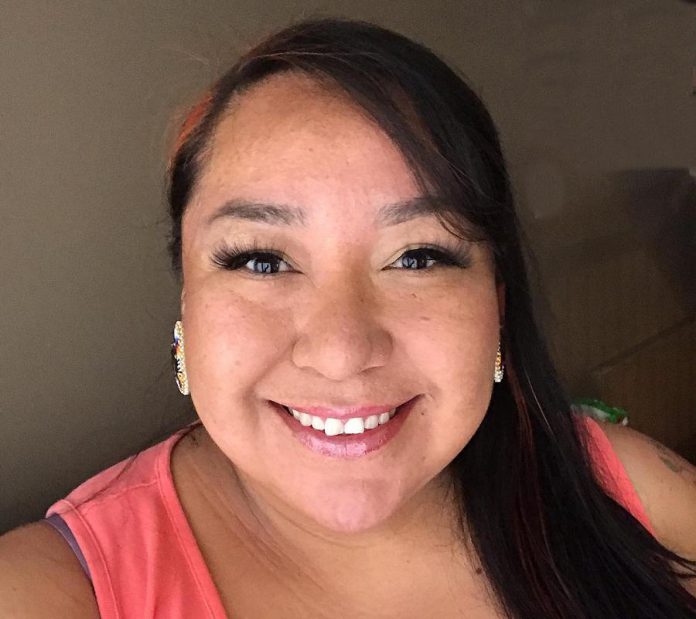 Regrettably, kawarthaNOW was unable to contact stand-up comedian and Manifest Destiny's Child co-founder Stephanie Pangowish for an interview — the CBC got to her first!
Given the hilarity of her NIFF artist's bio (below), it's safe to say that her stand-up comedy NIFF show will side-splitting.
"Stephanie Pangowish is a sassy and assy Anishnaabekwe from Wiikwemkoong on Manitoulin Island and is the co-founder of Canada's 1st collective of Indigenous women stand-up comedians, Manifest Destiny's Child."
"She originally started performing to make her angry mom laugh and avoid the wooden spoon but now uses it to educate Canadians on Indigenous Culture.
"Stephanie has danced at pow wows for the past 10 winters, has watched every movie starring Adam Beach and pretends to have read all books about Indigenous people."
To learn more about the world's first and only Indigenous fringe festival and the amazing participating performers, visit NIFF's website at indigenousfringefest.ca.