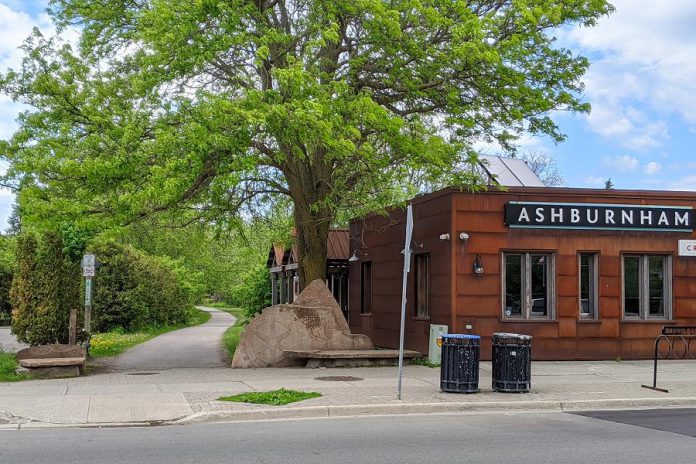 'It was a dark and lonely night' may the quintessential opening sentence for a novel but, for those who hike or bike an East City portion of the Rotary Greenway Trail after the sun goes down, it's a daunting proposition.
On Tuesday (June 22), a project that will see the trail from Hunter Street East to Douro Street fully lit with LED lighting for safer night use by the end of July was celebrated with contributors to the $60,000 project on hand, including Ashburnham Ale House owner Scott Wood who spearheaded the fundraising drive. It was an appropriate celebration for June, which is Bike Month in Ontario.
"One of the ways to make the best use of our trails is to make them usable 24/7 by lighting them," said Sue Sauve, transportation demand planning manager with the City of Peterborough.
Advertisement - story continues below
"The number of people riding bicycles has increased five-fold over the last 15 years," she added. "With that growth has come increased use of and reliance on the multi-use trails."
Back in 2019, Wood took the idea of trail lighting to residents whose property backs onto that part of the trail and heard no negative comments. In May 2020, city council formally endorsed the project.
"I will often walk the trail in the evening, especially in the winter months, and without lighting — even in the summer — if there's no moon, it's so dark with the canopy of trees," said Wood, a resident of nearby Mark Street. "I've often walked right off the trail. When it's not light out, it can be quite scary and a hazard for people slipping and falling in the winter. With lights, you can see if there's ice and not slip."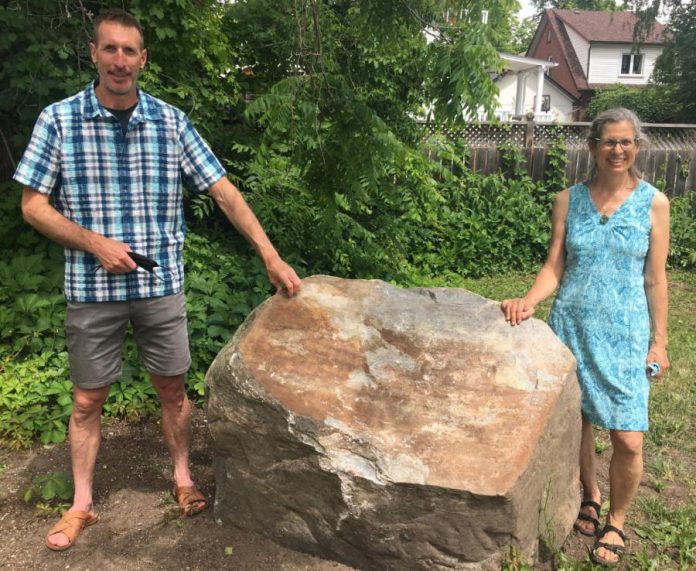 Contributing to the total cost along with Ashburnham Ale House are the Village BIA, Stoneguide Realty Limited, Shimano Canada, Wild Rock Outfitters, and the Rotary Club of Peterborough Kawartha.
Barry Electric Contractors, owned by Chris Woods, will soon start the installation work at a greatly reduced rate, according to Wood.
An embossed metal plaque recognizing each project sponsor will be mounted on a large boulder about halfway along the trail section.
Advertisement - story continues below
"My job as fundraiser was really quite easy with the giving folks that are here today," said Wood.
Tom Bennett, a Rotary member and co-owner of Stoneguide Realty Limited, said his company's donation resulted from his having lunch one day at Ashburnham Ale House "and it came to be."
"It's better for all of us when our community has safe places for people to travel," he added.
According to Sauve, of the 32 kilometres of multi-use trails in the city, 4.7 kilometres are lit already. In 2016, an anonymous donation made through the Community Foundation of Greater Peterborough enabled the lighting of the trail link from Water Street to the main trail just east of Water and Hilliard streets.
While noting that there isn't currently a city budget to light more trail sections, Sauve says that is "on our radar" and will be done as resources become available.
"When we look at the automated counters we have, we see that pedestrian counts on a typical day are about 72 per cent in the winter of what they are in the summer, so we know there's a growing year-round use of the trails," Sauve said. "The investment is really having results."