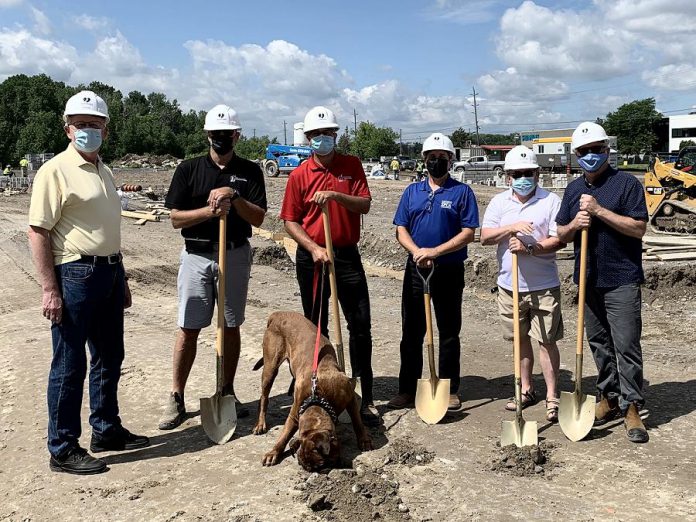 A small but excited group — including a special canine VIP guest — gathered on Monday (June 28) for a "ground digging" to celebrate the progress of construction of the new Peterborough Animal Care Centre and to tour the site.
Construction at the site at 1999 Technology Drive began in May, but a traditional ground-breaking ceremony was not held at the time due to pandemic restrictions.
Staff of the Peterborough Humane Society along with members of the board, along with partners from the Ontario SPCA and Humane Society and Peterborough city councillors, were joined by special guest Thor, a dog currently in the care of the Peterborough Humane Society.
Advertisement - story continues below
"Thor is a perfect example of how the new centre will impact the lives of animals in need," says Shawn Morey, executive director of the Peterborough Humane Society, in a media release. "He's unneutered and waiting to get a spot for his surgery before he can be adopted."
"With backlogs at veterinary and spay/neuter clinics throughout the region, animals like Thor wait weeks or even months to get in for surgery," Morey adds. "When we have our spay/neuter clinic at the new centre, we'll be able to spay/neuter up to 25 animals a day, which means animals won't wait as long and will be ready for adoption and to meet their forever families sooner."
Along with a spay/neuter clinic, the new centre will include the Peterborough Humane Society adoption and education centre as well as a provincial dog rehabilitation centre in partnership with the Ontario SPCA and Humane Society. The centre will include hospital-grade HVAC systems to provide the best in infection prevention and control.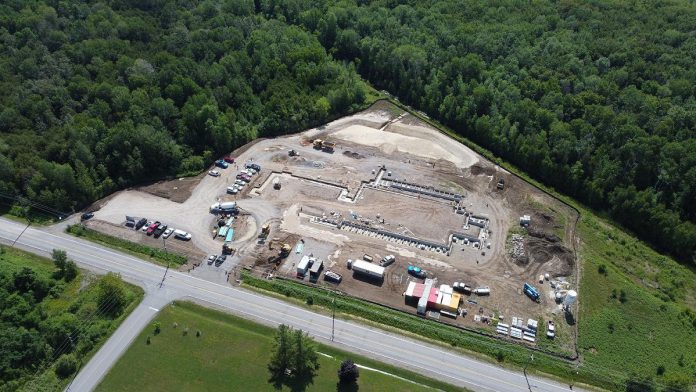 "The provincial dog rehabilitation centre, which will be operated by the Ontario SPCA, will be custom built to help dogs who need more support and individualized care than an animal centre can provide," says Daryl Vaillancourt, chief of humane programs and community outreach with Ontario SPCA and Humane Society. "It will fill a critical and significant gap in current services by addressing the individualized needs of dogs most difficult to adopt."
Designed by Peterborough architectural firm Lett Architects, the new centre is being constructed by general contractor PEAK Construction Group Ltd. and is scheduled for completion by December 2022. Other local trades and professionals involved in the build include Cambium, Cremer Brothers Electric, DM Wills, Havelock Metal Co., ICI Roofing, KCM Metals, and WCS Masonry.
The new centre will support around 50 jobs throughout construction and will create 20 new full-time jobs once it is operational.
To date, over $7.6 million of the $10-million cost of the centre has been raised.