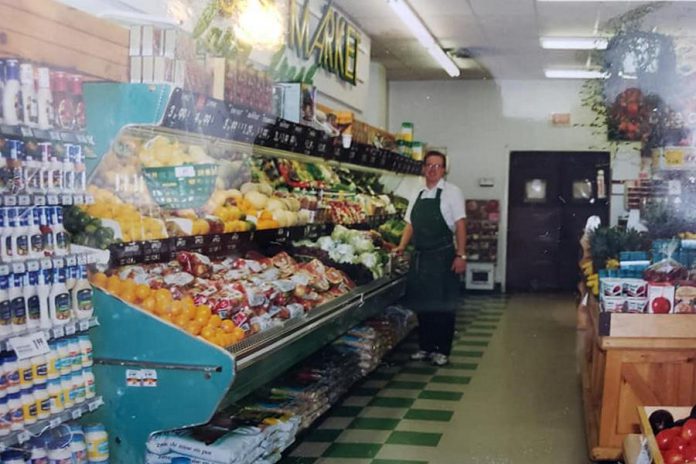 Construction on the new Sayers Foods in Apsley is expected to begin by the end of the summer. That's the word from store manager Jeff Sayers, almost seven months to the day when a fire destroyed the only grocery store between Lakefield and Bancroft.
According to Sayers, the rebuild is expected to enter the construction phase in seven to eight weeks — great news for residents of the village of Apsley and North Kawartha Township, who have been without a local grocery store since the December 5, 2020 fire.
"Everywhere I go, I run into people who express their interest in having a store back up and running," says Sayers, whose family purchased the building 45 years ago. "They miss the convenience of being able to get groceries in town."
Advertisement - story continues below
This is the first summer in 45 years there has not been a Sayers Foods in Apsley. As well as the year-round residents, the loss of the grocery store is also affecting seasonal residents — many of whom would normally stop by Sayers Foods to pick up supplies on their way to the cottage.
"It's unfortunate when there's beautiful weather, and you have to spend this many hours just going out and getting groceries and coming back," Sayers says.
Along with the convenience, many people also miss the social aspect of a locally owned grocery store — including Sayers himself.
"I am missing the regular interactions with our customers," says Sayers. "You get to know them really well. I feel like a stranger everywhere I go now."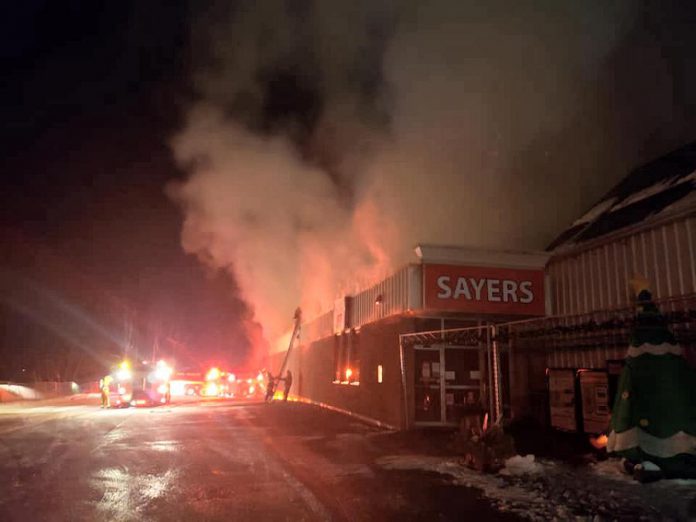 The feedback and supports Sayers Foods has received from the community since the December fire exemplifies how important the store was to people.
Sayers Foods has received donations from the independent grocery industry, individual community members, and a few different local groups. A portion of the donations went to Sayers Foods staff following the tragedy, while another portion is going towards the rebuild.
"There's a big hole in the heart of our town right now," says North Kawartha Township Mayor Carolyn Amyotte. "Sayers has been there for our community for so many years in so many ways. Whatever we can do to assist them with that rebuild on a council level, we're all standing by to ensure that this goes as quickly and efficiently as possible."
In spring, Mayor Amyotte headed up a community campaign for the grocery store called 'Spread the Love'. The community decorated wooden hearts, which are now attached to the fence surrounding the now-empty Sayers Foods site.
Advertisement - story continues below
According to Sayers, the site won't remain empty much longer.
"We're starting to make some visible progress even though there's no construction start," explains Sayers. "We're very close to that process, whereas before there was a daunting amount of work relating to insurance and the claims that have to be put in."
At their current step in the process, Sayers says they're just waiting for a final confirmation from the municipality. They then can apply for a building permit and get the final drawings from the architect.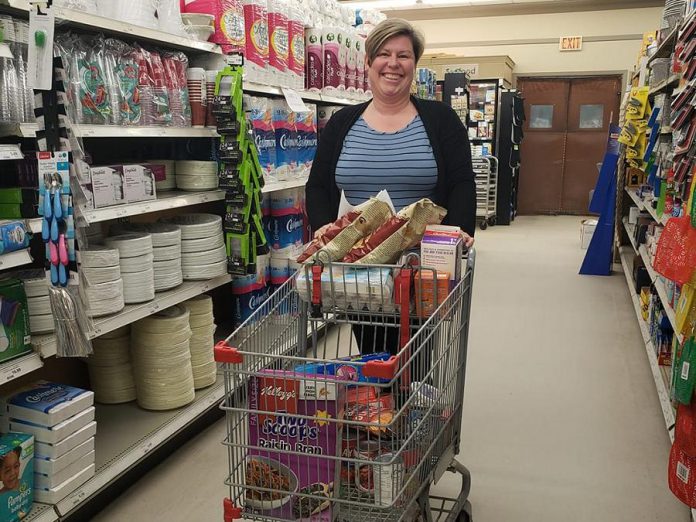 Although Sayers says the municipality's approval is imminent, he adds it will be another four weeks until the tender process, when the architect's designs will be made public.
"The architects that are working with are the same architects that built our community centre many years ago," Mayor Amyotte notes, referring to Toronto-based MJMA Architecture & Design, which designed the North Kawartha Community Centre.
"They've been internationally recognized for that building and they certainly are familiar with our community," she says. "I can't wait to see what's going to rise from the ashes, so to speak."
As for how the new grocery store will operate, Sayers shared his family's vision with kawarthaNOW — one based on listening carefully to customers over the past few months.
Advertisement - story continues below
"We really want to focus on being a community hub and how that touches base on food service — getting people halfway to the dinner table," Sayers says.
"We're trying to get more prepared foods. We've got a bigger kitchen and a bigger deli. We're putting a focus on saving people time, creating a social, market-style hub at the front of the store and making the back of the store a traditional grocery store format."
Sayers adds they're going to also focus on connecting their customers with local food supply, stocking items from local suppliers. They're also opting against having self-checkouts, instead continuing to embrace and expand upon their previous model of exceptional customer service.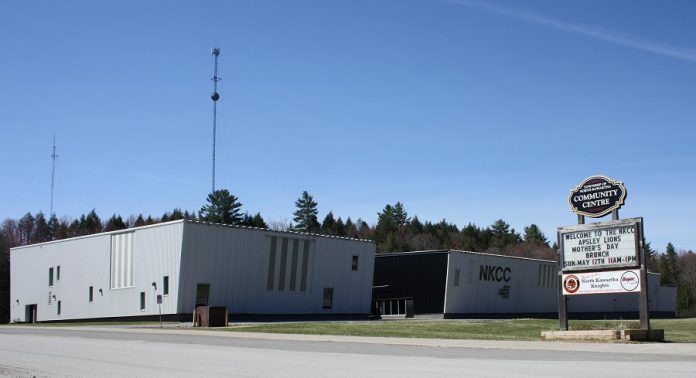 While the loss of the original Sayers Foods has created much hardship in the community, Mayor Amyotte points out there are some benefits that will come with a brand new grocery store.
"There's a great opportunity out of this," she says "You had a building that was near a hundred years old. They'd added on, and it wasn't necessarily space-efficient or energy-efficient. To have something that is going to be so much more modern and will be built to be so much more accessible — there are positives despite it all."
The new building will be moved slightly from the previous site to conform with local bylaws, improve driver sightlines on the corner for safety, consolidate parking into one area, and improve pedestrian access to the store.
Advertisement - story continues below
"It's not a physically significant change, but it's a meaningful change in the sense that it solves a couple of problems," Sayers notes. "I think this is the right way to balance things out and make it safer, and still make it a nice presentation."
The Sayers Foods team has spent some time shopping for equipment for the inside of the new building, as well as seeking suggestions and feedback from customers on Facebook — such as which local suppliers should be included in the new store.
"Through social media, we've been able to get a lot of feedback and keep connected to our customers," says Sayers. "I've always been the type to try to get information from people and constantly adjust based on what people are looking for. Right now, we're just particularly susceptible to suggestions because there's an opportunity to change things for the better, instead of just repeating what we did before."
Although many of the decisions for the new Sayers Foods have already been made, Sayers says they're always open to suggestions. For updates on the rebuild and to make suggestions, follow Sayers Foods on Facebook. You can also get in touch with Jeff Sayers directly at jsayers@apsley.ca.