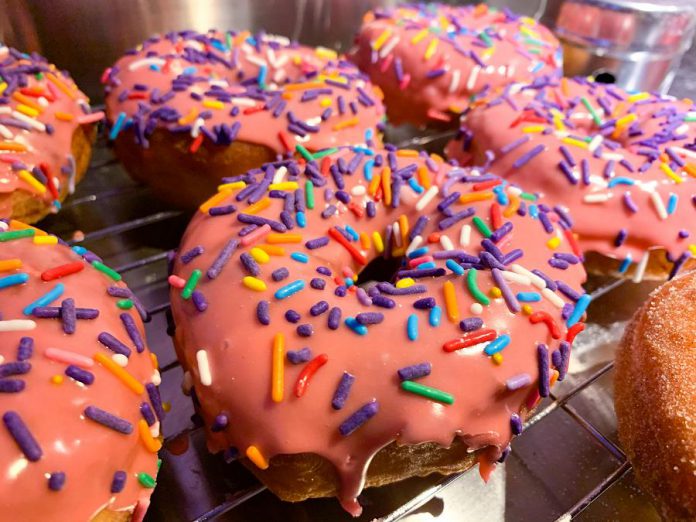 This month, food writer Eva Fisher checks in at Tragically Dipped Donuts, set to open later this summer. She finds an efficient way to buy directly from farmers at Millbrook/Cavan REKO, grabs a sip at Dodrio Bubble Tea, and takes a tour of the delicious new menu items available at the Publican House.
Advertisement - story continues below
Tragically Dipped Donuts set to bring old school coffee and donuts downtown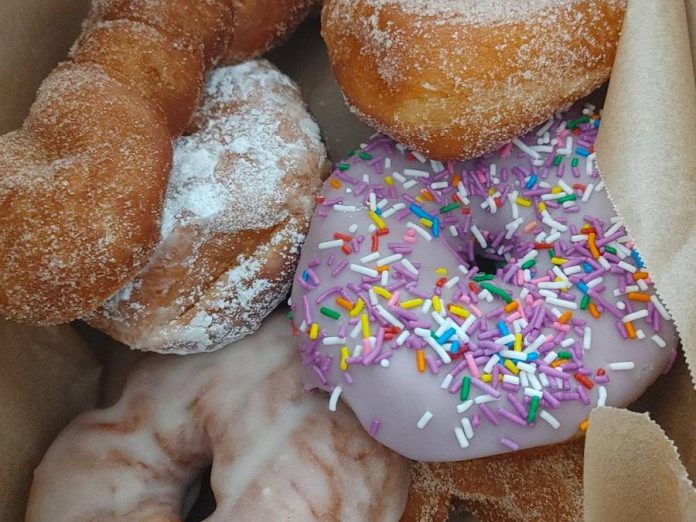 The independent donut shop has become a rarity in Ontario, but Mike Frampton is looking to bring it back to Peterborough with his new business, Tragically Dipped Donuts.
Mike describes Tragically Dipped as "a new-school take on old-school coffee and donuts." He is currently renovating the space at 386 Water Street with plans to open in late summer or early fall. "We have lots of work ahead of us before we're ready to open."
Mike has also been honing his donut recipes, with cinnamon twist, jelly-filled, and gluten-friendly crullers rating highest among his lucky testers.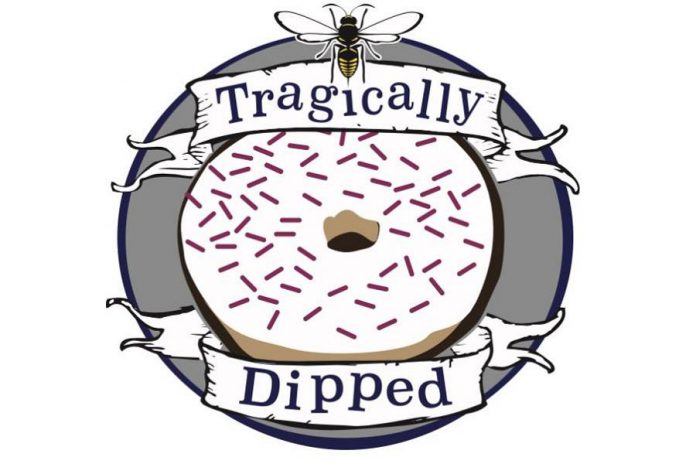 You can follow Tragically Dipped Donuts on Instagram at @tragicallydipped to keep up to date on their progress.
You can also support them on Patreon at patreon.com/TragicallyDipped where you can get behind the scenes perks like early access to donut preorders.
Advertisement - story continues below
Millbrook/Cavan REKO brings farmers and customers together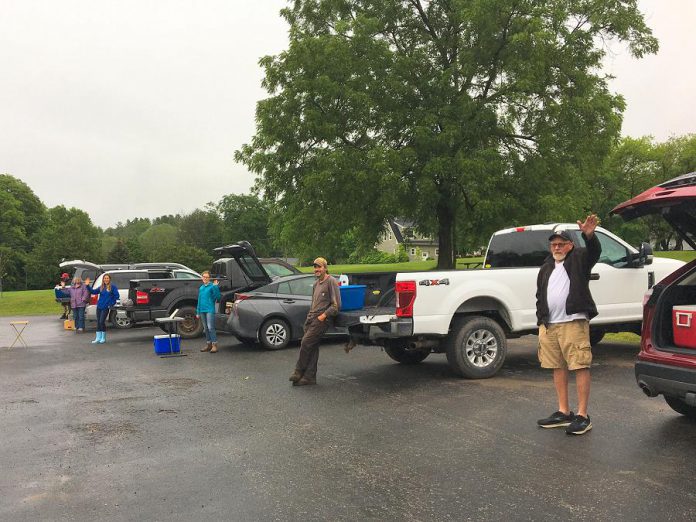 If you're looking to support local farmers directly, the Millbrook/Cavan REKO makes it easy and efficient to do so.
According to REKO Canada, REKO is a Swedish acronym for "rejäl konsumtion", which translates as "fair consumption".
Invented by Finnish farmer Thomas Snellman, who was looking for a better outlet than grocery stores for his produce, REKO is a model of trade where customers order directly from farmers and producers, with 100 per cent of proceeds going to the farmer or producer — no booth fees like with farmers' markets, and no intermediaries.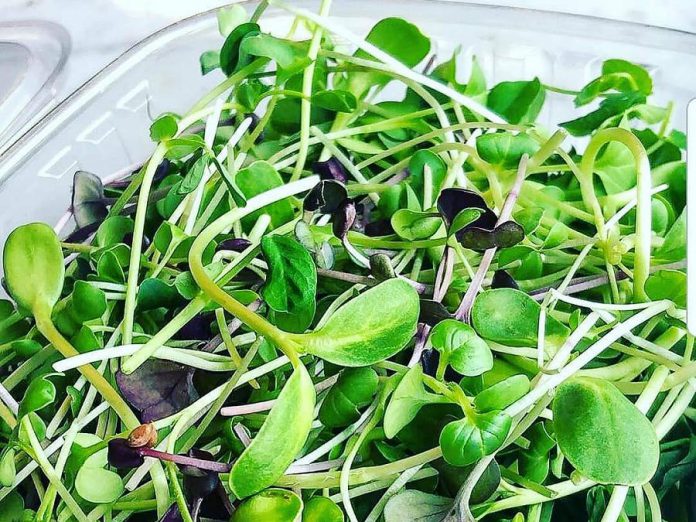 Larissa Nicholson of Littleleaf Farms is the volunteer administrator for the Millbrook/Cavan REKO. She says that restaurant closures during the pandemic had a huge impact on many local producers and, after participating in the Cobourg REKO, she decided that the timing was right to bring the concept closer to home.
So how does it work? Customers place their orders directly with producers participating in the Millbrook/Cavan REKO Facebook group. Farmers will post each week with in-season fruit and vegetables, meat, preserves, and more.
Order pickup takes place Thursday evenings from 5 to 6 p.m. at the 1 Dufferin Street parking lot in Millbrook. Because the orders have already been placed and prepared in advance, pickup is quick and efficient.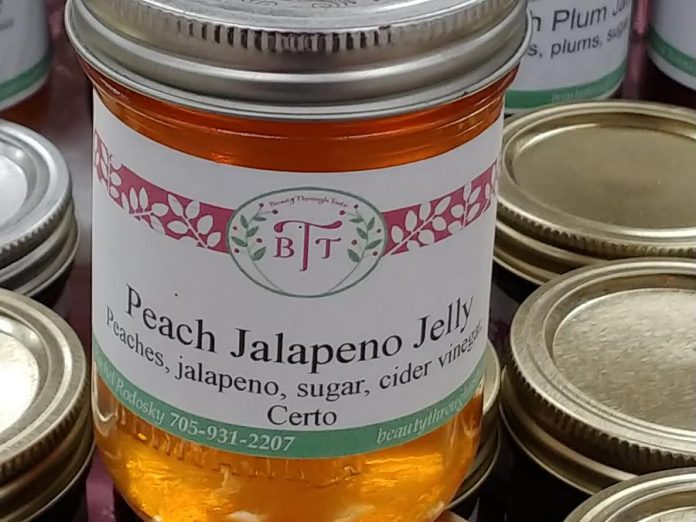 Larissa says that the advantages of this model to farmers are numerous.
"When more consumers buy directly from the producers it will be more profitable to produce food on smaller farms," she explains. "All orders are pre-ordered through the Millbrook/Cavan Reko Facebook group so the farmers and producers know exactly what has sold. There is no cost to join REKO and pick up is done once a week during a one-hour duration. It's simple, quick, and efficient and effective."
You can join the Millbrook/Cavan REKO Facebook group at facebook.com/groups/246524579808921/.
Sweet and satisfying: Dodrio Bubble Tea offers summer refreshment
Looking for a splash of refreshment in downtown Peterborough? Dodrio Bubble Tea (404 George St. N., Peterborough, 705-748-3636) offers a variety of bubble teas, smoothies and slushies, as well as a variety of Asian treats, from their George Street shop.
Owner and operator Josh Johnston says that their traditional bubble tea is the most popular menu item.
"In our experience the traditional tapioca bubbles are always the favorite craving. We stay flexible, and include them in anything from a classic black milk tea to a fruity mango slushie. Some other favourites are our purple taro milk tea and richly flavoured Japanese Matcha."
Advertisement - story continues below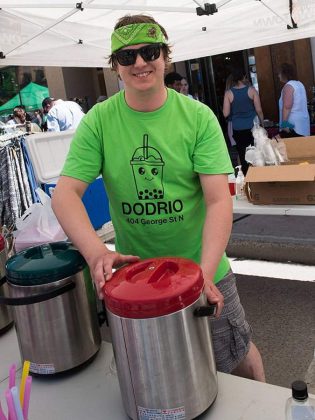 Dodrio's newest creation is a roasted black sugar milk tea, which can be served with your choice of tapioca, chewy jellies, or boba.
If you're hungry and want to try something different, Dodrio also offers snacks from across Asia.
They recently brought in six different flavours of Oreo cookies from China, and four flavours of ice cream mochi from Japan. There are spicy ramen and hot sauces from Korea, cakes and pastries from a Chinese bakery, and much more.
Like many of us, Josh is looking forward to the return of indoor dining this Friday (July 16), when Ontario enters step three of its reopening plan.
"We are really excited to start welcoming our amazing customers back in to enjoy everything in our relaxing lounges," he says.
For more information, follow Dodrio Bubble Tea on Facebook and Instagram.
An insider's guide to the Publican House's new summer menu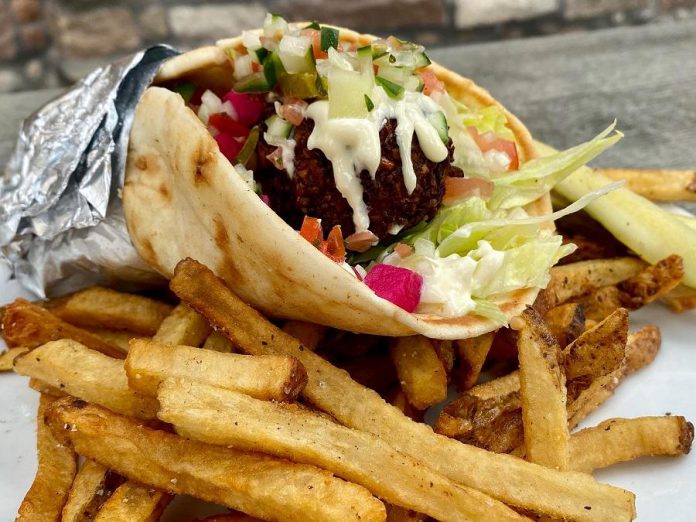 The Publican House (294 Charlotte St, Peterborough, 705-874-5743) is entering peak patio season with a new menu.
Owner Brad Watt took kawarthaNOW through some of the highlights of the menu, which features local producers prominently.
As an appetizer, Brad suggests the Cuban spring rolls.
"We're quite proud of those. It's just something different — a twist. We've put all of the ingredients of a Cuban sandwich into a spring roll."
He also recommends the soul spice calamari.
"Soul Spice is a local company based in The Avenues. It's made a couple blocks away."
Advertisement - story continues below
As an entree, Brad suggests the falafel. It's made with soaked chickpeas, herbs and garlic, producing a patty that is crispy on the outside and moist, not too dry, on the inside. It's topped with house pickled turnip, garlic sauce, and a tomato-cucumber salsa.
Brad also recommends the local mushroom pizza, made with Kendal Hills Farm wild mushrooms on a garlic butter base and topped with goat cheese, parmesan and fresh herbs.
Still hungry? The dessert menu features an ice cream sandwich.
"It's a classic," Brad explains. "A brown butter chocolate chip cookie with Central Smith vanilla ice cream. It's delicious."
While indoor dining will be opening this Friday (July 16), the Publican House patio is always a great place to be.
"The patio's just lively," Brad says. "There's a fun atmosphere here. Open air, it's quite a large patio, and it's been really busy."
For more information about The Publican House, visit publicanhouse.com.