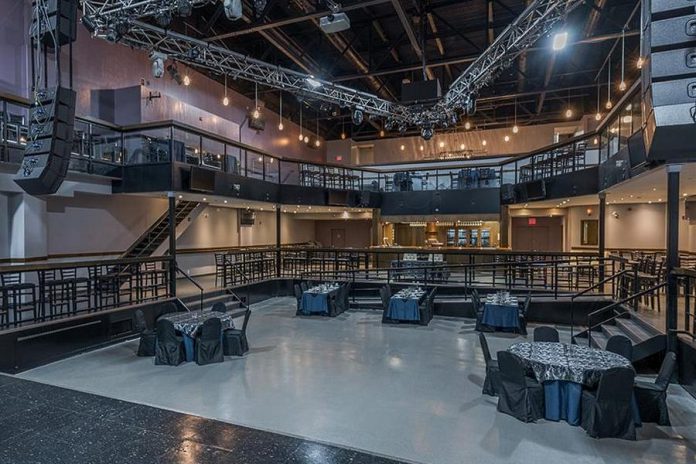 Michael and Catia Skinner have sold The Venue in downtown Peterborough to Kevin and April Sendel, owners of Personal Touch Catering and Personal Touch Banquet Hall.
The Skinners made the announcement in a media release on Wednesday (July 14).
"Catia and I could not be happier that The Venue's new owners are not only highly experienced event and catering professionals, but they are locally based with an intimate understanding of what makes Peterborough's people and organizations so special," Michael Skinner says.
Advertisement - story continues below
"Whether The Venue's events have celebrated shared loves of music, business, food or supporting a cause, people and community have always been our greatest passion," he adds. "The level of detail and care Kevin and April have for executing events will create a seamless transition for our current and recurring clients."
The Skinners say the new owners will be keeping The Venue name and are preparing to reopen the space on September 1st, depending on pandemic restrictions. The Sendels, who have more than a decade of experience hosting events with a team of over 30 employees, will also continue to operate Personal Touch Catering and Banquet Hall independently of The Venue.
"The Venue is an incredible facility and such an important contributor to our downtown," Kevin and April Sendel say.
"Our team looks forward to embarking on this new chapter of growth and opportunity," the Sendels add. "We would like to thank The Venue team for assisting us through this ownership transition. We look forward to meeting the many clients of The Venue in the coming months."
The Skinners put The Venue, a multifunctional event space located at 286 George Street North, up for sale in January 2021.
Originally listed for $2,450,000, the price was dropped to $2,399,000. The Skinners did not reveal the final selling price in the media release.
Michael Skinner purchased the building, previously The Vibe nightclub, in 2006 and opened it in 2010 after a $1-million renovation. It was subsequently operated by Catia Skinner, CEO of Kawartha Entertainment Group Inc.
Advertisement - story continues below
The 14,000-square-foot building — which features a lobby wine bar, main hall, and balcony lounge — has a capacity for 900 guests for a cocktail party or for 400 seated guests. Since opening, The Venue has hosted concerts, conferences, trade shows, weddings, and special events.
In February, Michael Skinner told kawarthaNOW that, while the decision to list The Venue for sale was "not directly COVID related", the pandemic's adverse effects on business was a factor.
"Most of the events we run there are networking social events," he said at the time, noting he was forced to lay off 53 employees when the pandemic hit last March, keeping three on who were then laid off last November.
To inquire about hosting an event at The Venue, contact Kevin and April Sendel at 705-876-0008.