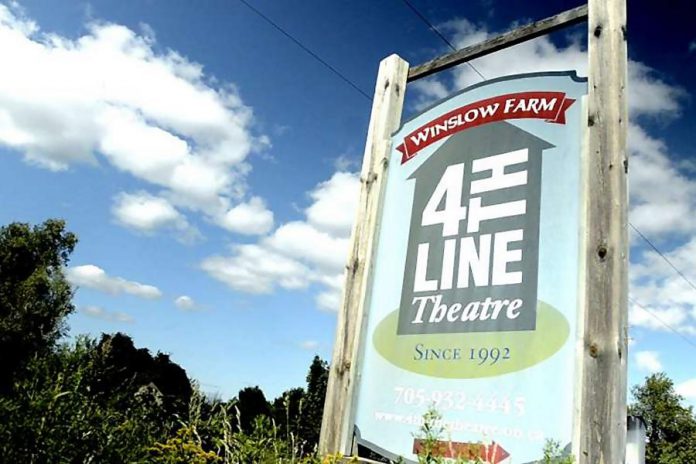 Eleven festivals and events across the greater Kawarthas region are collectively receiving more than $900,000 in one-time funding from the Ontario government — including the Lindsay Exhibition, Globus Theatre, 4th Line Theatre, Peterborough Musicfest, and ReFrame Film Festival.
The funding is part of $43 million for 439 festivals and events across Ontario through the province's Reconnect Festival and Event Program (known as Celebrate Ontario before the pandemic)
Lisa MacLeod, Ontario's heritage, sport, tourism and culture industries minister, made the funding announcement in Toronto on Wednesday (August 4).
Advertisement - story continues below
"For more than a year, the pandemic has disproportionately impacted tourism and culture — two major industries that bring people together and our communities to life," MacLeod said. "Increasing our annual support for festival and events will give the sector a much-needed boost as we continue to deal with the effects of COVID-19."
The government developed the Reconnect Festival and Event Program to help festival and event organizers adapt to new public health measures with virtual events, drive-through events, and other COVID-safe activities.
In the greater Kawarthas region, the following 11 festivals and cultural organizations hosting events are receiving a total of $904,386 in funding:
2020/21 International Plowing Match & Rural Expo (Kawartha Lakes) – $250,000
167th Lindsay Exhibition (Kawartha Lakes) – $170,850
Globus Theatre (Kawartha Lakes) – $167,194
4th Line Theatre (Cavan Monaghan) – $92,842
Peterborough Musicfest (Peterborough) – $57,800
2022 ReFrame Film Festival (Peterborough) – $49,800
Northumberland Diversity Festival 2021 (Cobourg) – $41,580
Winter Festival: Ice & Snow Festival (Cobourg) – $28,320
Cultivate Festival (Port Hope) – $18,500
Public Energy's Pivot 2.0 Series (Peterborough) – $14,000
Port Hope Candlelight Festival (Port Hope) – $13,500