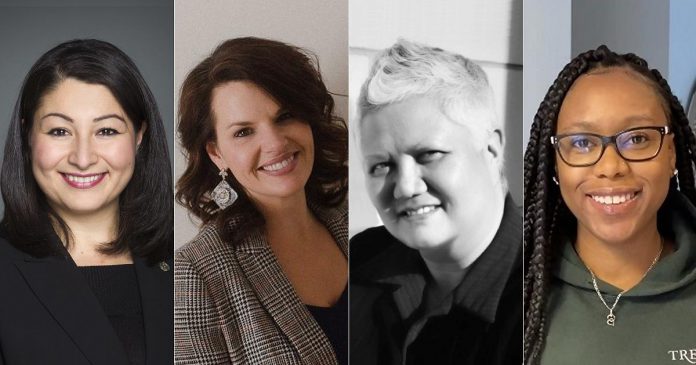 All four major party candidates for the riding of Peterborough-Kawartha in the next federal election have now been selected — and, for the first time, they are all women.
Michelle Ferreri won the nomination to be the candidate for the Conservative Party of Canada on Wednesday night (August 4), defeating John Rich, after a member vote at the Peterborough Curling Club,
A Trent University graduate, Ferreri worked for 12 years at CHEX Television (now Global Peterborough), and then at The Loomex Group, before launching her own independent media company.
Advertisement - content continues below
Also on Wednesday night, recent Trent University graduate and social advocate and volunteer Chanté White was acclaimed as the Green Party candidate during a virtual meeting, after Guy Hanchet withdrew from the race.
In April, the NDP chose educator Joy Lachica as their candidate. Lachica, who relocated from Toronto to the Peterborough area last year, is an active member of the Elementary Teachers of Toronto Local and a member of the provincial executive of the Elementary Teachers' Federation of Ontario.
The three candidates are challenging Liberal incumbent Maryam Monsef, who will be seeking her third term as Peterborough-Kawartha MP. She is currently the Minister for Women and Gender Equality and Rural Economic Development.
While the federal election must be held on or before October 16, 2023, Prime Minister Justin Trudeau is widely expected to call an election later in August, with the vote to be held in mid to late September — despite growing concerns that Canada is facing a fourth wave of COVID-19 due to the delta variant.
According to CTV news, as of Tuesday (August 3), the Liberals have nominated 226 candidates, the Conservatives have nominated 275 candidates, the NDP have nominated 126 candidates, and the Greens have nominated 97 candidates.