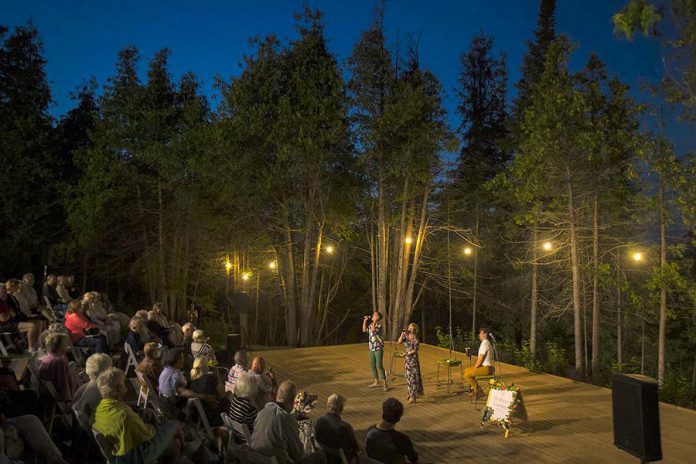 The unofficial opening of The Grove Theatre — the new outdoor amphitheatre built into the garden grove of the fairgrounds in Fenelon Falls — was a huge success, according to organizers.
Performances staged late last week and this past weekend included an opening night show featuring an intimate Broadway cabaret show with Heather McGuigan and friends, two comedy sets by Toronto comedian Elvira Kurt, and two sold-out improv sets by Colin Mochrie and Debra McGrath.
"The Grove Theatre team was overjoyed to hear an outpouring of support from ticket buyers, who seemed to be equally as impressed with the natural idyllic setting as they were with the high-calibre performances from Canadian cultural icons," reads a media release.
Advertisement - content continues below
Fenelon Falls Brewing Company was on site providing refreshments for guests.
Originally, The Grove Theatre was going to celebrate its official opening at the 450-seat open-air venue this summer with a production of A Midsummer Night's Dream, The Musical, but that large-scale show has been postponed until 2022 because of the pandemic.
Instead, The Grove Theatre is presenting smaller productions during August, allowing for limited seating in accordance with COVID-19 safety guidelines.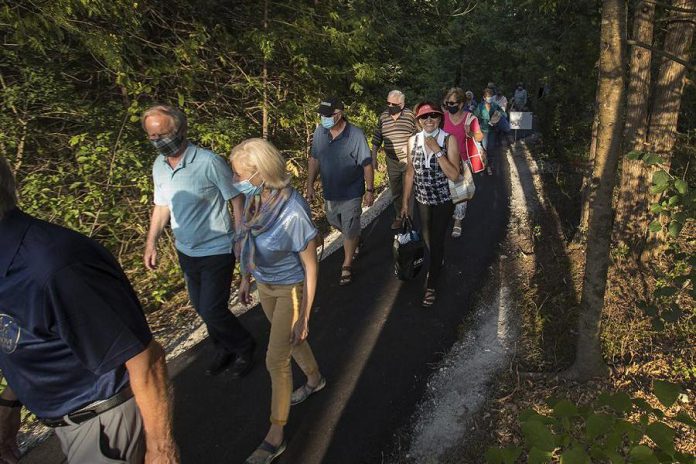 Here are the remaining performances coming to The Grove Theatre this month.
Thursday, August 19 – Comedy Night at The Grove
A joke-filled evening with award-winning comedy from Simon B. Cotter, Gilson Lubin, with emcee Scott Harris.
Friday, August 20 – Julian Taylor
An up-close-and-personal night of music with musician Julian Taylor, whose current release "The Ridge" has received Polaris, Juno, and Summer Solstice Indigenous Awards nominations. Taylor was also named Solo Artist of the Year at this year's Canadian Folk Music Awards.
Advertisement - content continues below
Saturday, August 21 – Bob May
Presented in partnership with Fenelon Live, a fellow initiative under the Kawartha Community Works Cooperative, local musician Bob May will perform an intimate and light set.
Sunday, August 22 – Glad All Over: British Invasion Concert
A concert featuring England's greatest songs of the sixties, including tunes by the Dave Clark Five, Herman's Hermits, Petula Clark, The Rolling Stones, and The Beatles.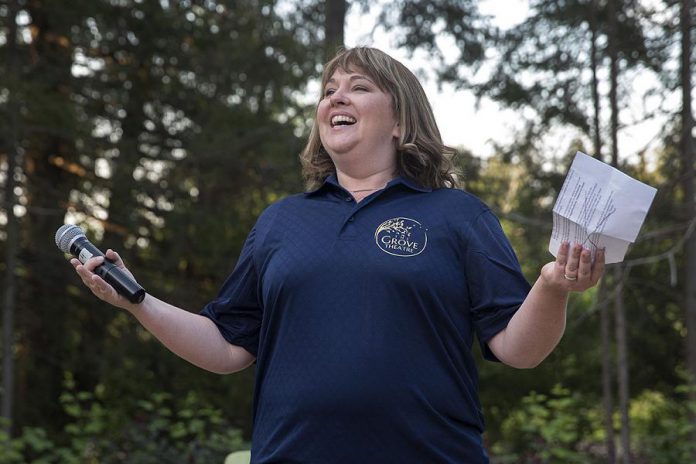 Sunday, August 22 – The Liverpool Sessions: The Beatles from Studio to Stage
A concert featuring a 10-piece 'Lonely Hearts Club Band' performing Beatles favourites from Sgt. Pepper's Lonely Hearts Club Band, Abbey Road, and more.
Thursday, August 26 – Heather's Garden Variety: Clover
An evening of Broadway favourites performed by Stratford and Shaw festival regulars Heather McGuigan, Jade Repeta, and Alexis Gordon.
Advertisement - content continues below
Friday, August 27 – Crystal Shawanda
A concert by Juno and Canadian Music award-winning blues and country musician Crystal Shawanda, whose debut album Dawn of a New Day became the highest-charted album by an Indigenous person from Canada and reached #2 on the Billboard Top Country Charts.
Saturday, August 28 – The Greg Tarlin Juggling Show
An energetic, light-hearted comedy variety show suitable for all ages.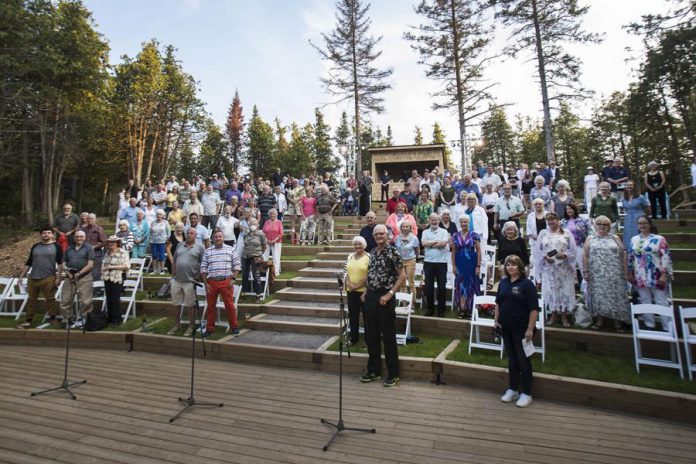 Saturday, August 28 – Dance in The Grove
An evening of summer dance featuring Bill Coleman and Company and Worldly Women presented by Dance Fachin.
Sunday, August 29 – Local Female Musicians Concert
A concert featuring local singer-songwriters Cassie Noble (Lindsay), Tania Joy (Uxbridge), Shannon Roszell (Fenelon Falls), and Vicki Heacock (Fenelon Falls).
For more information and tickets, visit grovetheatre.ca.
This story has been updated to attribute the photographer, who was originally not identified.