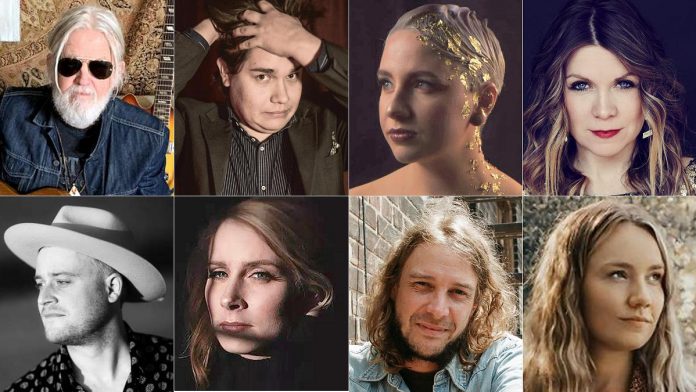 Sixteen singer-songwriters, with around half from the Peterborough area, will be performing at the Winslow Farm in Millbrook this fall when 4th Line Theatre presents "The Barnyard Sessions".
Each of the series of four concerts, produced by singer-songwriter Kate Suhr, will be presented outdoors "in the round", with four musicians sharing the stage and taking turns explaining the process behind their songwriting.
The 90-minute concerts take place at 7 p.m. on Thursday, September 30th and Friday, October 1st and Thursday, October 14th and Friday, October 15th.
Advertisement - story continues below
"I have always wanted to program a series of events like this — intimate evenings of singer-songwriters gathering together and sharing glimpses into their writing process and the songs they have created," says Kim Blackwell, 4th Line's managing artistic director, in a media release.
The line-up of singer-songwriters confirmed so far includes Northumberland County's Greg Keelor of Blue Rodeo, Hamilton's Eric Brandon, Curve Lake First Nation's Sean Conway, Peterborough's Evangeline Gentle, Peterborough's Dylan Ireland, Toronto's Ben Kunder, Peterborough native Lauryn Macfarlane, Peterborough native Kelly McMichael, JD (Jack) Nicholsen, Ennismore's Melissa Payne, Millbrook's Benj Rowland, Peterborough's Kate Suhr, Toronto's Julian Taylor, and Toronto's Aphrose with Heather Crawford. At least two more musicians are yet to be announced.
Here's who will be appearing when (the full performance schedule will be released soon):
Thursday, September 30 – Sean Conway, Lauryn MacFarlane, Kelly McMichael, and Benj Rowland
Friday, October 1 – Greg Keelor, Melissa Payne, Julian Taylor, and one musician to be announced
Thursday, October 14 – Eric Brandon, Evangeline Gentle, Dylan Ireland, JD Nicholsen
Friday, October 15 – Aphrose with Heather Crawford, Ben Kunder, Kate Suhr, and others to be announced
Tickets for each concert are $40, including service fees and taxes, and go on sale after Labour Day at 9 a.m. on Tuesday (September 7).
Tickets can be purchased by phone at 705-932-4445 (toll free at 1-800-814-0055), online at 4thlinetheatre.on.ca, or at 4th Line Theatre's Box Office at 4 Tupper Street, Millbrook.