When the pandemic first hit, Creative Kwe owner Ashley Lamothe was sure it would be a closing force to her Nogojiwanong-based creativity coaching business. As it turns out, not only did she successfully adapt to the pandemic, but she also launched a second business, Creative ResiNation, alongside it.
Before the pandemic, Creative Kwe was an in-person business where Ashley would facilitate dream board workshops and creative workshops. providing all the supplies. The business was born from Ashley's passion and resiliency, after she moved back to her hometown of Peterborough om 2016 while grieving the tragic loss of her partner and father of her two children.
"I chose to come back to Peterborough because that's where I grew up," Ashley explains. "I gave up everything and just came here."
Advertisement - story continues below
Ashley was on a job search when someone suggested she start a business. Ashley says she initially thought the idea was "crazy" but, after evaluating her strengths, realized she's always been a creative person and decided to leverage that by starting her business.
"I love seeing how creative practice and different forms of creativity can inspire anything and everything," Ashley says. "My whole mission is to support women who feel like they're not creative but want to be."
As an Indigenous entrepreneur, Ashley also has a mission to showcase Indigenous beauty and creativity. According to Ashley, every piece of both Creative Kwe and Creative ResiNation is rooted in the traditional values of the seven grandfather teachings of the Anishinaabe people. The name 'Creative Kwe' reflects Ashley's Indigenous identity since "Kwe" is Ojibwe for 'woman.'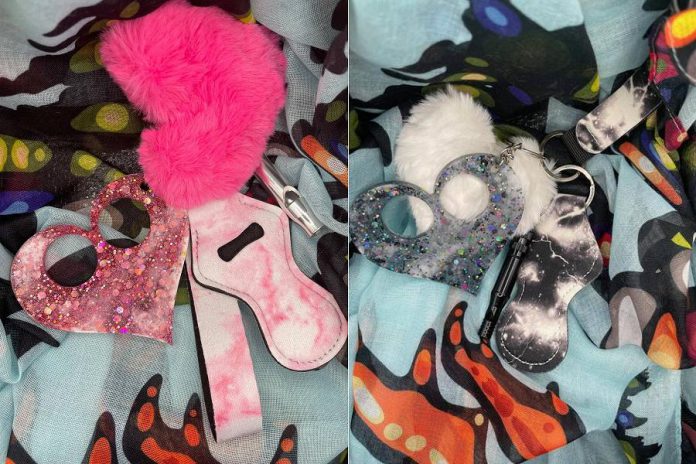 When the pandemic hit in March of 2020, Ashley's business came to a momentary halt since in-person workshops and coaching were prohibited. She says she thought the pandemic would kill her business, until she realized she offer her services online.
After being inspired by fellow small business owners who transformed their businesses to adjust to the pandemic, Ashley designed digital Creative Kwe courses — including a self-directed course participants can work through at their own pace.
"If COVID taught us anything, it's that not everyone moves and learns at the same pace," Ashley notes. "We are all so unique, and I play on that and encourage it through self-directed courses."
Advertisement - story continues below
To meet the needs of community agencies and individuals who can't afford one-on-one sessions, Ashley also began to offer one-hour livestreamed workshops on Facebook and Zoom. In these monthly "creative care" workshops, Ashley walks participants through ways to be creative without needing many supplies, such as journaling or paper planning.
"It doesn't necessarily have the one-on-one support that coaching provides, but it's something for people to participate in and experience," Ashley explains.
Not only did Ashley work hard to keep her Creative Kwe business afloat, but she also built another business from the ground up during the pandemic.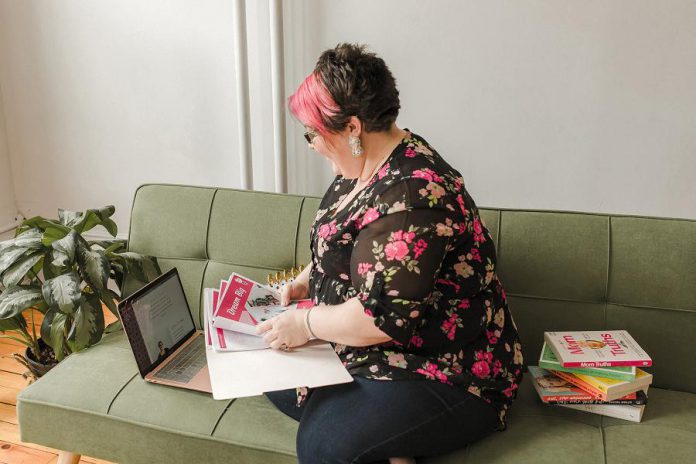 With her latest venture Creative ResiNation, Ashley sells handmade resin art. A multi-disciplinary creative person, Ashley experimented with vinyl, paint pouring, and resin moulds during the pandemic.
"I started playing with resin moulds and doing keychains, bookmarks, and glitter tumblers," Ashley says. In November 2020, she did a soft launch on Facebook to gauge interest in her art.
The soft launch went over exceptionally well, with Ashley receiving plenty of custom orders for Christmas. So she spent the winter working, creating, experimenting, and building a Shopify website. This past June, Ashley fully launched her Creative ResiNation online shop.
Advertisement - story continues below
"It's my self-expression through vinyl and resin," Ashley explains. "Every piece on my shop is curated or designed by me. Every single piece is truly unique and one of a kind."
Creative ResiNation now also offers apparel, as well as beaded earrings and more from Northern Turtle Creations — Indigenous art by Ashley's mother Kim Lamothe.
Ashley says both of her businesses are founded on the mission to spotlight Indigenous beauty.
"Growing up Indigenous, there's been so much trauma historically and continually," says Ashley. "Our beauty often gets pushed aside because there's so much focus on the trauma. And there should be — awareness is crucial. But a big passion for me is also to showcase our beauty, our resilience, and our pride."
"We are a proud people," she adds. "We are proud in our teachings, in our growth, where we come from, and where we're going."
As for her Creative Kwe, Ashley plans to launch a course in the fall on non-Indigenous ally-ship and education. The course will be for settler-owned businesses that want to make meaningful changes within their business structure. She is collaborating with other Indigenous women to design the course.
Advertisement - story continues below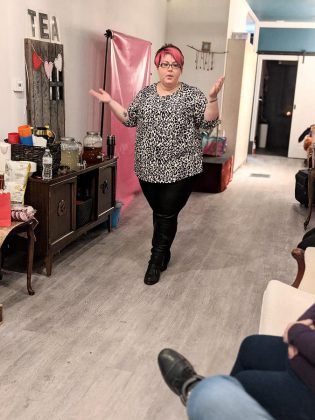 "That's the future for Creative Kwe — moving towards creating more awareness and education around true meaningful change and ally-ship," says Ashley. "I'm big on self-sustainability and economic reconciliation. If I can contribute to that, I can't wait."
In addition, Ashley is designing a creativity coaching certification course that will be Indigenous-specific. Participants in this course will learn a combination of Indigenous teachings and creativity coaching.
With pandemic restrictions easing, Ashley is figuring out what kind of in-person services she can offer again with Creative Kwe.
"I have to take a step back again and explore," she says. "Now I've made this pivot to digital, what is in-person going to look like? That's something I'm working through now. I've been asked a few times about in-person workshops, and I'm trying to read through all of the regulations and figure out where Creative Kwe fits."
Ashley says she is thankful to community support for helping to get Creative Kwe through the pandemic, and the support she has received with her latest business Creative ResiNation. In particular, she notes the considerable amount of support that has come from the Peterborough business community.
"Not necessarily through monetary support, but by networking and showcasing," Ashley explains. "It's been inspiring,"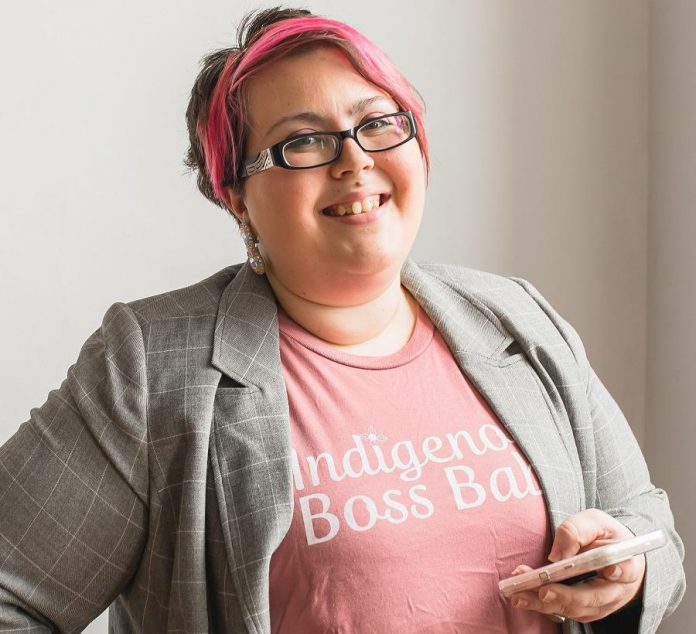 "I don't think I could have started a business anywhere but Peterborough," she adds. "It's been because of the business community and the support that I've even gotten this far."
To learn more about Creative ResiNation and to order products, visit creativeresination.com. You can also follow Ashley's new business on Facebook and Instagram.
To learn more about Ashley's creativity coaching business Creative Kwe, visit creativekwe.ca.