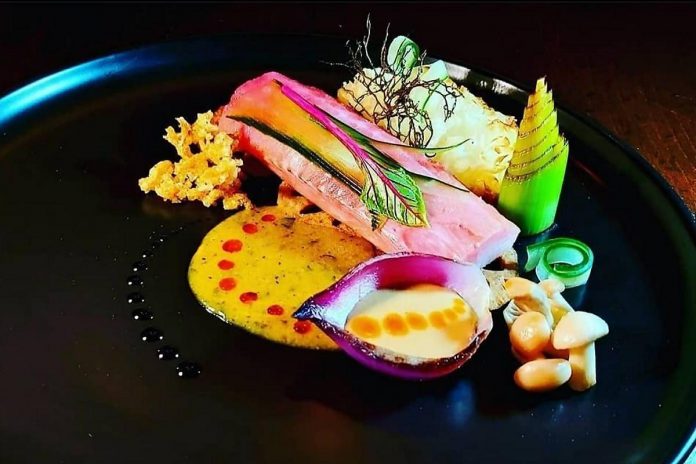 This month, food writer Eva Fisher learns about the new fine dining menu at Dreams Cafe & Bistro in downtown Peterborough, discovers a mysterious new ghost kitchen in Peterborough called Boss Wings that specializes in chicken wings and fries, dishes the tea on Peterborough's newest bubble tea spot Milk + Tea, and picnics with Bobcaygeon's Cheese Please Catering.
Advertisement - story continues below
Dreams Cafe & Bistro in Peterborough now offering a fine dining menu
Dreams Cafe & Bistro (138 Hunter St. W., Peterborough, 705-742-2406) is now offering a fine dining menu — but without the dress code.
Chef Warna Hetti, known as @nukechef on Instagram, has created an elegant menu inspired by both northern Italian and southeast Asian flavours.
Warna, who co-owns the restaurant with Jatin Chanana, began his culinary journey in an unexpected place: while studying nuclear physics at university.
"I started to learn about different ethnic dishes from around the world through friends from many different countries," he says.
Thus began a 35-year journey, which took him across the globe learning about cultural and ethnic culinary traditions specific to certain regions of Asia, Europe, Eurasia, America, and indigenous cultures of Canada.
Advertisement - story continues below
His travels were an important source of inspiration when developing the new Dreams Cafe & Bistro menu.
"Our menu has dishes that are inspired by northern Italian and southeast Asian flavours, ingredients, herbs, spices, preparing methods, and processes."
The menu includes gamberi (jumbo prawns) with a choice of spaghetti, fettuccine, or tortellini, Sri Lankan Ceylon curries with chicken, prawns and Thai golfball eggplant, and pan-braised jumbo shrimp with coconut tempered jasmine rice and banana blossom fritters.
"Most of these intensely flavourful dishes are very uncommon to Canada," Warna notes.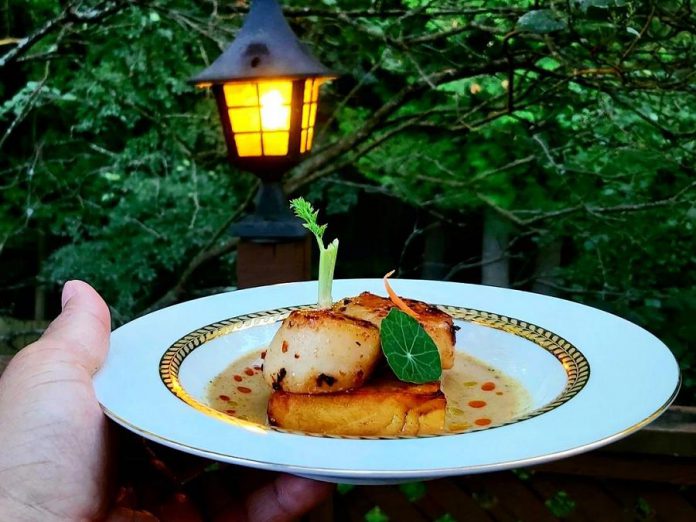 He takes pride in the new menu and invites all of Peterborough, including those who might not enjoy some of the formalities of fine dining, to come and try it.
"The specialty dishes I create — with unusually rich flavours, aromatic herbs, and spices, combined with complex art as I present them on plates — together with personalized service and finesse and elegance in ambience, create a semi-formal fine dining atmosphere where a dress code is not required."
"And the menu is affordable," he adds. "Peterborough needed a place like this, where extraordinary dishes are created to redefine the palate experience."
For more information, visit the Dreams Cafe & Bistro website at dreamscafebistro.com.
Who's the boss behind Boss Wings? New secret ghost kitchen serves up mystery
A ghost kitchen sounds a little bit cryptic to begin with, but add to that an anonymous chef and we've got a cracking mystery on our hands.
Boss Wings opened this August in Peterborough, offering a menu of chicken wings, topped fries, and dips for the side.
The mystery chef says that this is a chance for them to try something new.
"I've been in the food industry for the last seven years so it has been really fun putting together this new menu. So many in our community know me for a certain cooking style, so it has been great to show off what else I have up my sleeve. Who's the boss? Be your own boss!"
The wings are made entirely from scratch.
"It's a family recipe that requires each wing to be hand breaded, fresh, and cooked to order. Our customers will never, ever have a frozen wing from a bulk bag."
Popular menu items include the Sweet Heat Wings (habanero and sweet mango), Canadian Delight (maple bacon barbecue sauce topped with bacon crumble), and the Alpha Wings (Greek with oregano, sun-dried tomatoes, garlic, lemon and bell peppers). Fun fry options range from Omega Fries with crumbled feta and diced green onion and a classic poutine with real cheese curds.
You can order Boss Wings through Skip The Dishes at skipthedishes.com/boss-wings). You can also find them on Facebook at facebook.com/bosswingsptbo.
Advertisement - story continues below
Milk + Tea set to bring bubble tea magic to downtown Peterborough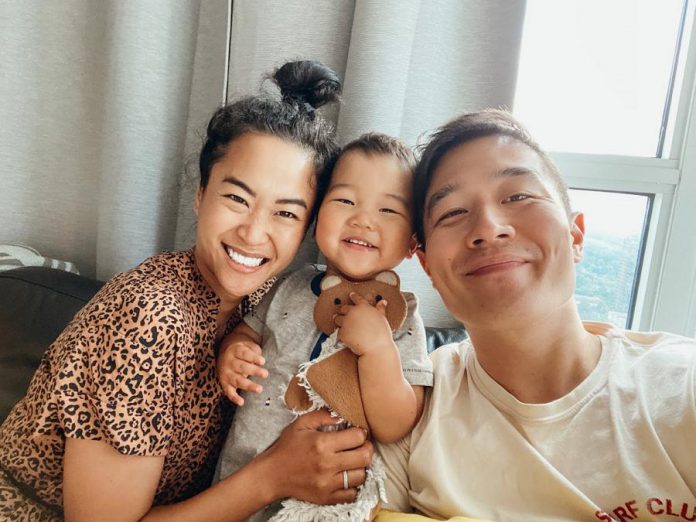 Get ready boba fans! Peterborough's newest bubble tea shop Milk + Tea (360 George St. N., Peterborough) is almost ready to open.
Co-owners Philip Cho and Kathy Song are finishing last-minute renovations and training staff, and they expect to open within the next two weeks.
Kathy describes herself and Philip as "huge bubble tea fans". The pair met in Toronto, but Kathy's parents are based in Peterborough. While staying with her parents during her maternity leave, she even had her bubble tea delivered.
"I would have huge cravings for it so, when Phil would commute back and forth from Toronto to Peterborough for work, he would order multiple different bubble teas to bring back for me to enjoy."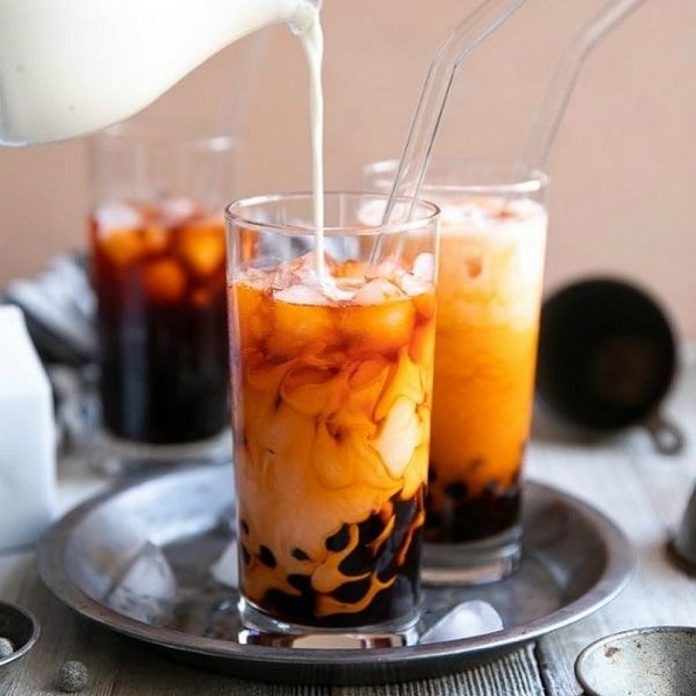 This crystallized an idea they had long held.
"We would always talk about our dreams and how we wanted to open up our own shop one day and would love to move out of the city. It just made sense for us to make the move back to my hometown and make our dreams come true."
The menu will focus on bubble tea with traditional flavours like milk black tea, taro, peach tea, and more. Drinks can be topped with tapioca pearls, flavoured jellies, magic balls or left plain. Milk + Tea will also serve cupcakes and Japanese cheesecake.
For updates, you can follow Milk + Tea on Instagram at @milkandteashop.
Advertisement - story continues below
Cheese please! Catering venture shows that a love of cheese can run in the family
Joelle Lambert is no stranger to good cheese. A longtime market vendor selling goat and sheep cheese, and the daughter of award-winning cheese maker Pieter vanOudenaren, it's not surprising she would start her own cheese catering business, Cheese Please Catering (647-216-7722).
"All four of my grandparents were from the Netherlands, so it's only fitting that my life revolves around cheese," Joelle quips.
Cheese Please Catering's menu includes portable picnic boxes and more elaborate trays. All catering can be customized to your preferences. The offerings include specialty cheese, cured meats, carries (such as crackers, baguette or cookies), fresh produce, dried fruit and nuts, pickles, olives, and preserves.
Joelle selects her cheeses to suit a variety of tastes.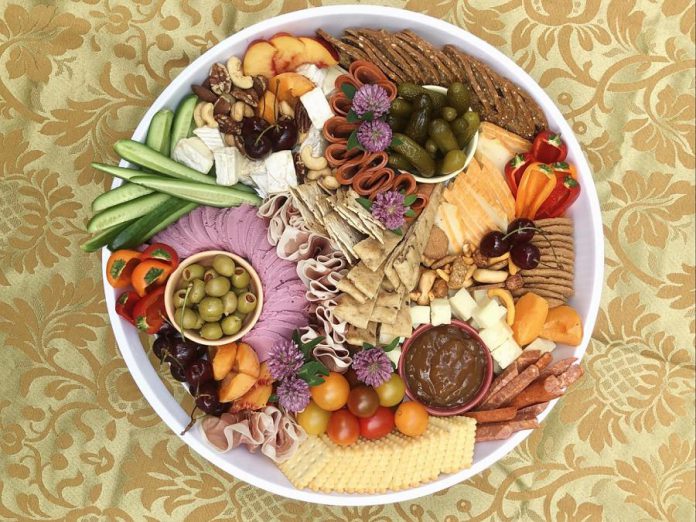 "In my catering, my goal is to hit the marks from mild to medium and strong flavours, soft, medium and hard styles, and include a variety of goat, sheep and cow milk cheeses," she says.
Her favourite cheeses are are sheep feta, cumin-spiced gouda, and thea — an aged sheep's milk cheddar made by her father, which she asserts would be a favourite regardless of the family connection.
Order requests can be made through email at cheesepleasecatering@gmail.com, on Facebook at facebook.com/cheesecatering, or via Instagram @cheesepleasecatering.