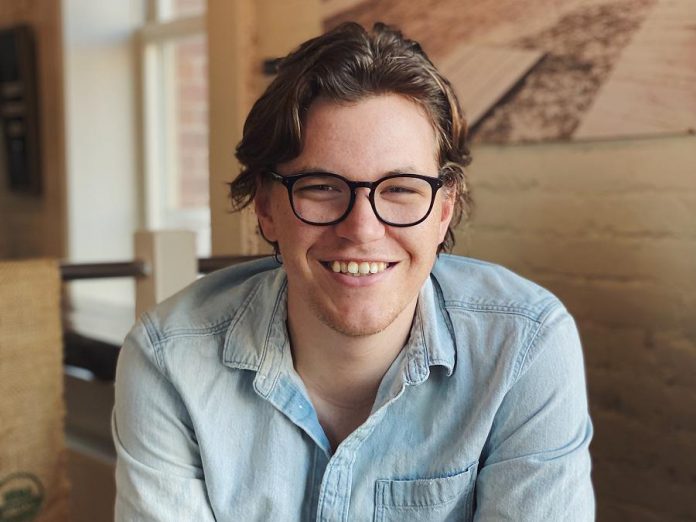 As the calendar brings our collective attention to October, Calvin Bakelaar finds himself in a November state of mind.
He should be, with a recording of his original song "November" headed to the Rocket Carousel Studio in Los Angeles where it will be mixed and mastered by Grammy Award-winning producer and musician Greg Wells, originally from Peterborough.
Wells, with his friend and local musician John Crown, founded the Don Skuce Memorial Music Collective in late summer 2020 as a fitting way to honour the memory of the longtime owner of Ed's Music Workshop. A beloved friend and supporter of numerous musicians and a talented guitar luthier, Skuce died in June 2018 at age 66 following a long battle with cancer.
Advertisement - story continues below
Since then, seven adjudicated original songs culled from more than 100 entries submitted by Peterborough-area songwriters have made their way to Wells' studio where he has produced music for the likes of Taylor Swift, Katy Perry, Celine Dion and Elton John, to name but a few. At no charge, Wells has gifted his considerable talents to each recording, with the resulting tracks remaining the property of the artists.
For Bakelaar, a Listowel native living in Peterborough some six years now, securing a professionally produced track "is huge" but what really excites him is the potential networking opportunities that will result from his song's win.
"I know a lot of musicians in the area but, when you're trying to do your own thing, it gets even more difficult," says the 23 year old, noting his plan is to focus more on performing live.
AUDIO: "November" by Calvin Bakelaar

As for his song, which features Caitlin Currie on backing vocals, he says it was a collaborative effort.
"I don't think anybody writes music on their own. There's a ton of people I look up to as musicians that I talked to during the process."
That process saw him write the song in late 2020 and early 2021, drawing his inspiration from the work of Bahamas, Donovan Woods, and Passenger. More impressively, he only began writing songs two years ago and has been playing guitar for just four years, having played drums since age eight.
Advertisement - story continues below
"The lyrics came really quickly. The music was the hardest part. The gist of it is about lost relationships. There's a whole story I could dive into on that, but I don't know if I want to."
As for the Don Skuce Memorial Music Collective, Bakelaar has nothing but admiration for its founding and mission.
"It's probably one of the coolest things I've heard of since moving to Peterborough with regards to music. This is actually kind of a full circle moment for me. One of the first albums I really dove into when I was younger was Vessel by Twenty One Pilots. Greg (Wells) produced it."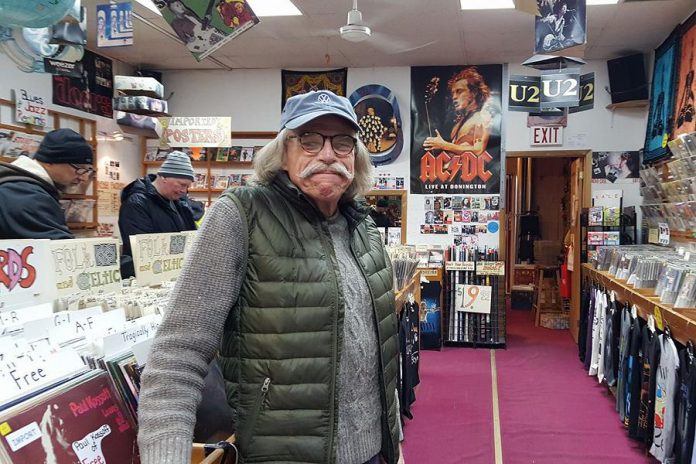 According to Crown — one of five adjudicators who listened to 33 submissions this time around — Bakelaar submitted his song "Broken Mosaic" for round two of the contest. It didn't win but it was highly regarded, putting Bakelaar "on our radar."
"All of the qualities that were present in that song were present in November," adds Crown.
"Underneath the feel of the song are all the ingredients of effective songwriting: arrangement economy, clearly defined sections, a variety of chord movements, and conversational lyric writing. The song unfolds naturally, not mechanically."
Advertisement - story continues below
"This is someone who has paid attention to the craft of writing, using proven devices to make a great song even more powerful. I've never met Calvin but I've quickly become a fan of his music."
The collective's website at donskuce.com allows songwriters to submit MP3 recorded songs directly through the site.
Round four of the contest begins today (October 1) and continues until midnight on January 15, 2022, with the winning song (or songs) announced February 1.
Crown notes the judging experience has left him "shocked" over not only the number of songwriters there are locally, but also the quality of their work.
"I have enormous respect for all those who have participated," he adds. "It takes a lot of courage to write a song and then send it out for strangers to hear."
"While the focus is on the writing, the songs that have been singled out — without fail — have had vocal performances that helped sell them. Common to the songs chosen has been intriguing, unique and dimensional lyric writing, smart and efficient musical arrangement, an engaging vocal performance, and some sort of intangible and unique vibe."
Advertisement - story continues below
When he's reviewing submissions, Crown says he's looking for "one complete and seamless package."
"The first listening session is detached and experiential. I try to hear it as a complete piece. Does it move me in some way? Does it have a vibe? The next session is technical. I read the lyric sheet as the music plays and ask myself what tools and devices are being used, both lyrically and musically."
At donskuce.com/contest-winners/, you can listen to five of the seven winning songs mixed and mastered by Wells to date: "Eye Of The Storm" by The Marshas, "Make It" by The Colton Sisters, "I Didn't Mean It" by Emily Burgess (co-written with Ryan Weber), "The Tundra Wind" by Jean Claude Pigeon, and "Phantom" by Mothboy.
Yet to be posted are finished recordings of "Piece Of Mind" by Dylan Ireland and, of course, Bakelaar's song "November". A short bio of each songwriter is also posted.
Most of the winning songs were first recorded free of charge by James McKenty at his Peterborough studio before being sent to Wells. Each winning songwriter also received a free publicity photo shot by John Gearin of Fotojoe Photography.
In an October 2020 interview with kawarthaNOW, Wells spoke to his motivation for co-founding the collective with Crown and offering his production talents free of charge in honour of Don Skuce.
"I just love the guy," he said. "He was a huge supporter of myself and hundreds of other Peterborough musicians. He had a great sense of humour; he was humble but he was confident. It's hard to find people like that. I'm starting to cry just talking about him."
"I think about Don often. I have pictures of him hanging in my studio. One that he sent me was taken at the original location of Ed's on Dublin Street. I'm about 15 years old and I'm playing a Telecaster. Don was the only person who would never tell me to stop playing. He'd let me play for hours until the shop closed."