On the eve of the Thanksgiving long weekend, Peterborough's interim medical officer of health is "hopeful" last year's post-Thanksgiving spike in new COVID-19 cases won't be seen this time around.
During a Peterborough Public Health media briefing held Thursday (October 7), Dr. Ian Gemmill said with 70 per cent of the region's total population vaccinated, that alone greatly lessens the chance of new infections arising as a result of Thanksgiving-related socializing. However, he warns, precautions must still be taken.
"Our actions matter more now than ever," Dr. Gemmill said.
Advertisement - story continues below
"Look at what's happening in other parts of Canada like Alberta where, I think, they moved too early (easing restrictions) and like New Brunswick where I think they've just been surprised," Dr. Gemmill added. "We can't let our guard down until we are sure that it's okay to do so."
Dr. Gemmill provided some advice for those planning to hold social gatherings at their homes over the long weekend.
"For Thanksgiving, gather indoors only if you know everybody is immunized. The vaccine provides us that privilege. Gather outdoors if your group has mixed immunization status, but use public health measures like distancing and masking and so on."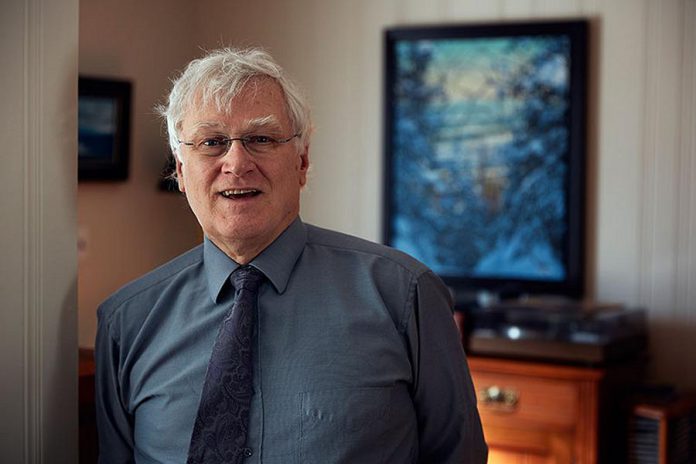 "What I'm really asking people to do is think carefully. If you're including people who are unimmunized, you are increasing your risk and you need to practice the public health measures. If you can gather outdoors, that's clearly better. It's all about making sure you make the right decisions for you and your family."
With a new outbreak involving three cases declared Thursday morning at St. Paul's Catholic Elementary School in Lakefield, that brings to three the number of current outbreaks. An outbreak was declared at Havelock-Belmont Public School in Havelock on October 3, and the school was closed to in-person learning on Tuesday when the number of confirmed cases rose to 10. An outbreak in a workplace setting in Peterborough County is expected to be declared over tomorrow.
"Most of the cases are associated with activities outside of the school," notes Dr. Gemmill, adding "The cases all seem to be relatively mild."
Advertisement - story continues below
While the outbreaks are cause for concern, the overall pandemic picture in the region is stable with 31 active cases at present and 252 close contacts of infected individuals being monitored, many of those associated with the school outbreaks.
To date this week since Monday, 11 new cases have been detected.
"We generally receive one new case per day and sometimes five to six," said Donna Churipuy, Peterborough Public Health's director of public health programs and COVID response incident commander.
As of late yesterday afternoon, 84 per cent of area residents aged 12 to 17 have been vaccinated with a first dose while 74 perc ent have received two doses. Those numbers represent a jump of three per cent and five per cent respectively over the past two weeks.
Meanwhile, the percentage of all residents aged 12 and up eligible for immunization has also shown some improvement as well, with 85.5 per cent having received a first dose and 80.8 per cent fully immunized with two doses.
As impressive as the vaccination numbers are, Dr. Gemmill says even higher coverage "is our ticket out" of the pandemic. Noting close to 81 per cent of the total eligible population has received two doses, he points out that the Peterborough region has just 70 per cent coverage when children under age 12 are taken into account along with those in older age groups yet to be immunized.
"Until we can get a vaccine for children, and convince those people who are hesitant, we can't let our guard down. High coverage is crucial. The vaccine is not the sole weapon but it's our primary weapon. We'll be able to manage it someday but we're not there yet."
Advertisement - story continues below
Meanwhile, another pandemic-related issue that has garnered much attention was broached: the outright refusal by some business and restaurant owners to ensure all their customers are fully vaccinated before allowing entry into their premises.
According to Julie Ingram, Peterborough Public Health's environmental health manager, no charges have been laid to date as efforts have been directed toward voluntary compliance through education. However, she confirmed "a lot of active investigations are underway."
"If it's a new premise that we're hearing about, we'll start with a phone call or an initial site visit," Ingram said. "If a repeated complaint comes in for a premise, since we've done the education, we will go back. If the complaint is valid and there are still issues of non-compliance, we will issue a formal written warning."
"We have issued a written warning to two businesses. If there is still non-compliance after that, we will lay a charge. So, generally speaking — I'm a baseball fan — it's three strikes and you're out."
Ingram added that if a warned business continues to be the subject of public complaints, it could be cut some slack if it can show it's making a genuine effort to comply.
Also in attendance for Thursday's media briefing was board of health chair and Selwyn mayor Andy Mitchell.