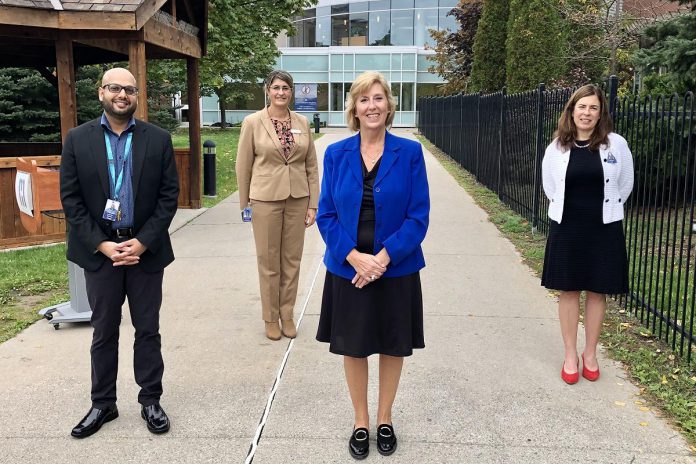 The Ontario government is providing Ross Memorial Hospital in Lindsay with over $1.7 million in funding to cover operational deficits and for infrastructure upgrades.
Haliburton-Kawartha Lakes-Brock MPP Laurie Scott announced the funding on Thursday morning (October 7) outside the hospital.
"These crucial investments will help build capacity and ensure our hospitals have the tools they need," Scott said. "We will continue to support our local hospitals so they can continue to provide the high-quality care residents deserve within their own communities".
Advertisement - story continues below
The $1.7 million in funding includes $804,400 to help cover historic working funds deficits at Ross Memorial Hospital, along with $901,731 to support health care infrastructure upgrades, repairs, and maintenance at the hospital.
The funding to address working funds deficits is part of a previously announced $1.2 billion investment to help Ontario hospitals recover from financial pressures created and worsened by the COVID-19 pandemic,
"Ross Memorial Hospital is grateful for the support of the Ministry of Health in helping address our infrastructure needs," said Kelly Isfan, president and CEO of Ross Memorial Hospital.
Isfan said infrastructure funding will allow the hospital to complete the replacement of its underground diesel tanks and installation of a new above-ground tank "to align with current environmental best practices."
The funding will also support the hospital's Pharmacy Clean Room project, that provides safe and effective medication delivery for patients by meeting required safety standards.