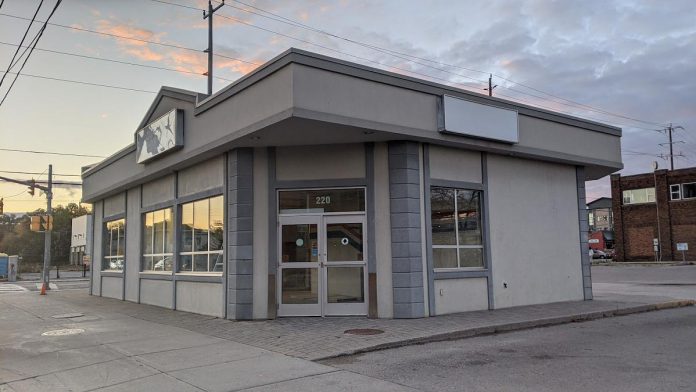 Peterborough's new Opioid Response Hub is $25,000 closer to being renovated thanks to a contribution from the Brian and Lynne Kelly Family Fund of the Community Foundation of Greater Peterborough.
On Tuesday (October 26), the Four County Addiction Services Team (Fourcast) — which is leading an initiative to establish an Opioid Response Hub at the former Greyhound bus terminal on the northeast corner of Simcoe Street at Aylmer Street North in downtown Peterborough — announced the donation as part of the initiative's "Light The Way to $160K" campaign.
"We hope this donation encourages others to learn about the opioid crisis and make their own contributions to the Light the Way campaign," says Brian Kelly in a media release.
Advertisement - story continues below
Once renovated, the Opioid Response Hub will provide a location for services and supports from organizations such as Fourcast, PARN, the 360 Degree Nurse Practitioner-Led Clinic, Peterborough County Paramedics, and the Mobile Support Overdose Resource Team (MSORT).
"Brian and Lynne recognize that the opioid issue is destroying lives, shattering families, and taking its toll on the entire community," adds Jennifer DeBues, co-executive director of the Community Foundation of Greater Peterborough. "Supporting the Opioid Response Hub is an active step towards creating solutions to the opioid crisis in Peterborough."
The ultimate goal is for the Opioid Response Hub to also serve as a Consumption and Treatment Site (CTS). However, according to Fourcast executive director Donna Rogers, the organization and its partners are not waiting for approval to proceed with the planned renovation.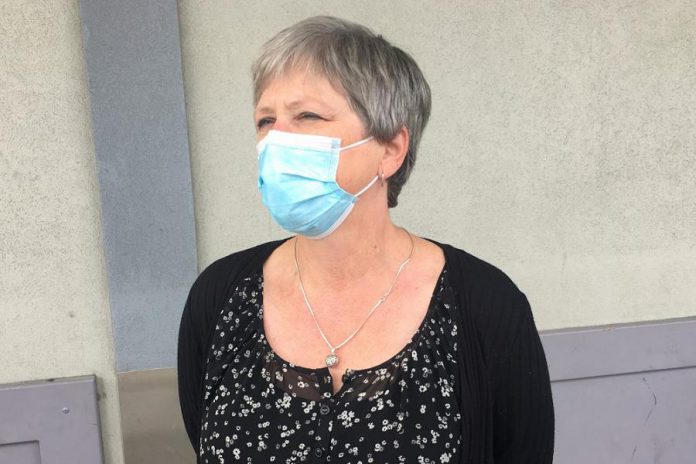 "We are still waiting to hear about funding for the Consumption and Treatment Site and do not have a timeline on that decision," Rogers explains. "While reopening the site with CTS funding approval would be best, we remain committed to using this perfect location to improve the level of access and response to those who rely on our community partners for support."
The "Light The Way to $160K" campaign, which runs until November 30, has raised over $71,000 to date. Donations to the campaign can be made through the Community Foundation of Greater Peterborough website at www.cfgp.ca/LightTheWay or by mailed cheque to the foundation's offices at 261 George Street North, Peterborough K9J 3G9. Cheques should be made out to Community Foundation of Greater Peterborough and include CTS Fund on the memo line.
"On behalf of Fourcast and all the partners involved at the Opioid Response Hub, I'd like to thank Brian and Lynne Kelly for showing such generosity and compassion with this donation," Rogers says. "Along with all others who have donated to our Light The Way campaign, it's clear that many people support our vision to transform 220 Simcoe Street into a place that serves those in our community who are most in need."