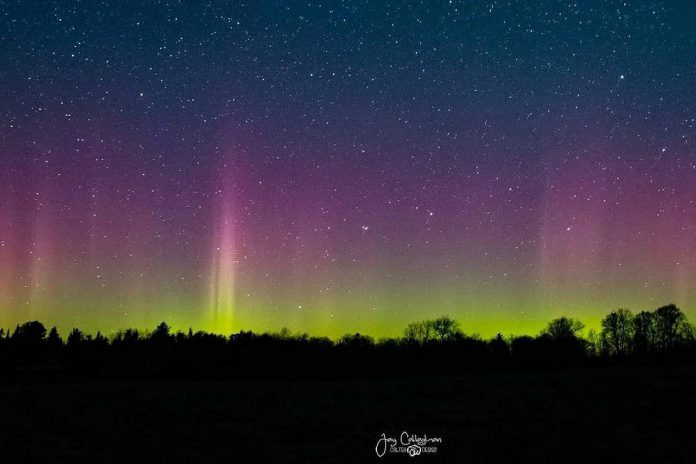 I have to admit that November is my least favourite month. It's the greyest, chilliest, most aesthetically challenged month of them all. Unless we get an early pretty snow, I am not a fan.
I am however grateful for our local photographers who seek out the best of the greater Kawarthas region whatever the month. Our top photos for November are an excellent example of what can be beautiful in late fall.
I am thankful for all of November's top photographers for proving me wrong.
Do you want to get on our top photographers list? All you need is an Insta account and to tag us using our hashtag #kawarthanow when posting your photo.
We share photos from across our readership area, which is the five-county area surrounding Peterborough which includes Peterborough, Northumberland, City of Kawartha Lakes, Haliburton, and Hastings (we sneak in the occasional Algonquin Park picture as well, particularly if it's by a Kawarthas photographer).
To see our daily shares of photos, follow us on Instagram @kawarthanow and check out our feed's highlight reels for recaps of every month in 2021.
Advertisement - story continues below
#1. Northern lights north of Bobcayeon by Jay Callaghan @caltek
Posted November 5, 2021. 22.5K impressions, 1,416 likes
#2. High Falls at Birds Creek near Bancroft by Karen Bragg @always_the_scenic_route
Posted November 13, 2021. 14.3K impressions, 697 likes
Advertisement - story continues below
#3. White pine and granite at Lower Buckhorn Lake by Memtyme @memtyme
Posted November 15, 2021. 12.6K impressions, 852 likes
#4. Horse and buggy amidst the fall colours in Kawartha Lakes by Fred Thornhill @kawarthavisions
Posted November 6, 2021. 12.2K impressions, 643 likes
#5. The pot of gold is in Bobcaygeon by Elecia at Three Forks Farm @threeforksfarm
Posted November 1, 2021. 12K impressions, 962 likes
#6. Sleepy snowy owl by Matt Parish @dude_with_a_fuji
Posted November 25, 2021. 10.2K impressions, 701 likes
Advertisement - story continues below
#7. Snow-tipped cattails at Millbrook Mill Pond by Kirk Hillsley @kirkhillsley
Posted November 27, 2021. 9.4K impressions, 710 likes
#8. Remembrance Day in Lakefield by Memtyme @memtyme
Posted November 11, 2021. 9.3K impressions, 959 likes
#9. First snow over the Mill Pond Forest Trails in Norwood by Dwayne Hall @dwayne_hall
Posted November 16, 2021. 9K impressions, 629 likes