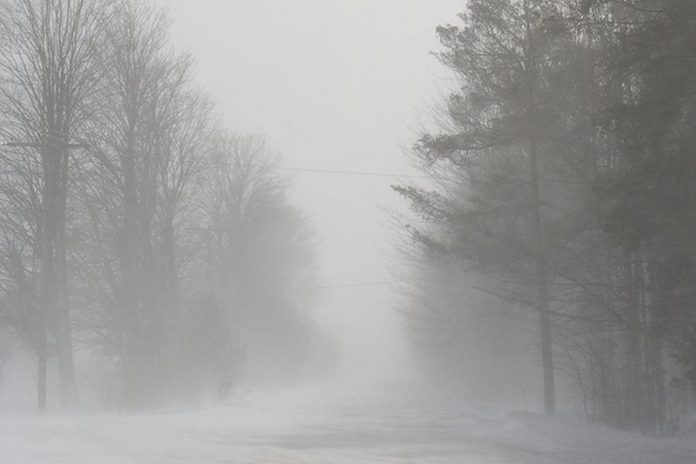 Environment Canada has issued a snow squall warning for the City of Kawartha Lakes for Tuesday (December 7).
Strong and gusty west to northwest winds in the wake of a sharp cold front are ushering in fresh Arctic air, resulting in snow squalls across the region.
Heavy snow and blowing snow are expected, with snowfall accumulations exceeding 15 cm in 12 hours possible.
Advertisement - story continues below
The snow squalls will weaken on Tuesday afternoon.
Rapidly accumulating snow could make travel difficult over some locations. Travel may also be hazardous due to very low visibility in bursts of heavy snow and blowing snow.
All school vehicles to schools in the City of Kawartha Lakes for Trillium Lakelands District School Board have been cancelled for Tuesday.
Prepare for quickly changing and deteriorating travel conditions. If visibility is reduced while driving, turn on your lights and maintain a safe following distance. Road closures are possible.