The Peterborough Theatre Guild is returning to the stage in February with the family-friendly musical Annie — its first full production since the pandemic began.
Tickets went on sale Wednesday (December 8) for the show, which runs from February 11 to 26 at Showplace Performance Centre in downtown Peterborough, at tickets.showplace.org. Tickets are $32 for adults, $30 for seniors, and $20 for students.
Originally scheduled for May 2020, the production has been rescheduled twice (once to July 2020 and then again to November 2021). All tickets previously purchased will be honoured for the February 2022 run.
Advertisement - story continues below
Based on the popular Little Orphan Annie comic strip by Harold Gray that debuted in 1924, the classic Broadway musical is the winner of seven Tony Awards, including best musical and best score. With book by Thomas Meehan, music by Charles Strouse, and lyrics by Martin Charnin, Annie features some of the greatest musical theatre hits ever written, including "Tomorrow".
Annie tells the tale of the orphan who, in 1930s New York City, is determined to find the parents who abandoned her years ago on the doorstep of orphanage is run by the cruel Miss Hannigan. With the help of the other girls in the orphanage, Annie escapes to foil Miss Hannigan's evil machinations and finds a new home and family in billionaire Oliver Warbucks, his personal secretary Grace Farrell, and a lovable mutt named Sandy.
The Peterborough Theatre Guild's production of Annie is directed by Jerry Allen, who first directed the show for the Guild in 1986, with music direction by Justin Hiscox and choreography by Melissa Earle.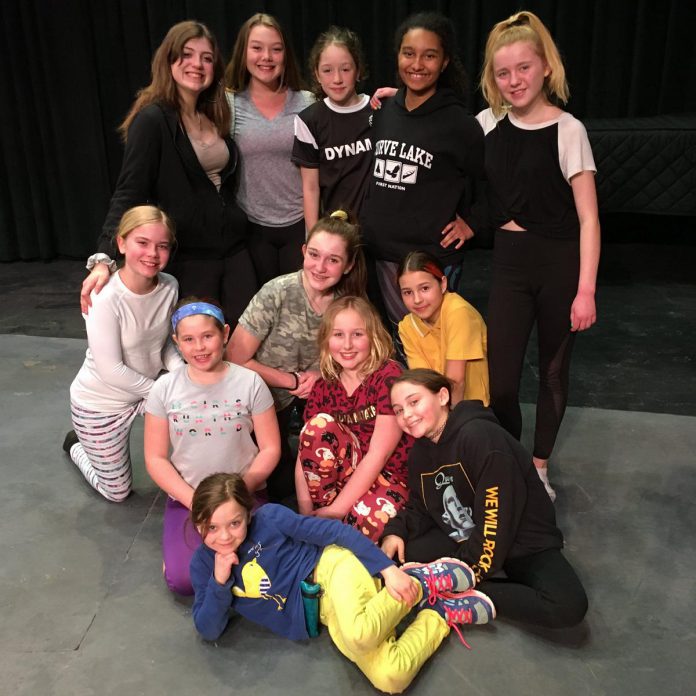 Performances take place at 7 p.m. on February 11 and 12, 17 to 19, and 24 to 26, with matinee performances at 2 p.m. on February 13, 20, and 26.
While the Peterborough Theatre Guild has not yet announced the cast for the February 2021 production, the original cast when the show was first announced in 2020 included Shay-Lyn Burd as Annie, Annabel Campbell, Makayla Vaughan, Bria Cahorn, Jalen Brink, Aimee Simmons, Skyleigh Hurd, Lucy Dorsett, Juliet Martin, Portia Hitchins, Indigo Chesser, Victoria Lyons, and Rowan Dummitt.