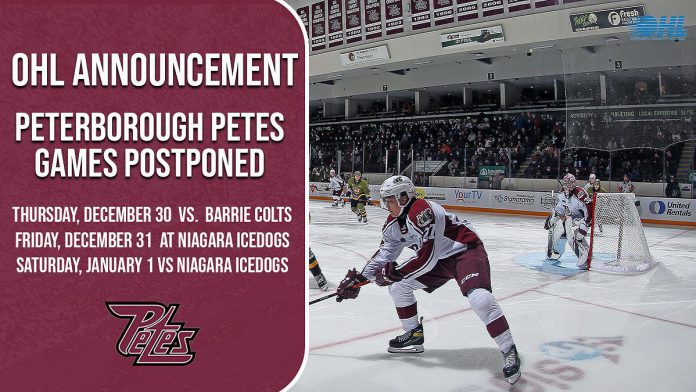 The Ontario Hockey League has postponed the next three Peterborough Petes regular season games "as result of Covid-19 protocols affecting the club," according to a media release on Tuesday (December 28).
The postponement includes the next two home games at the Peterborough Memorial Centre on Thursday (December 30) and Saturday (January 1), when the Petes were set to face off against the Barrie Colts and the Niagara IceDogs respectively, as well as the Petes game against the IceDogs at the Meridian Centre in St. Catharines on Friday (December 31).
"The Ontario Hockey League and the Peterborough Petes will not be providing comment at this time," reads the media release, which provides no details on the reason for the postponement,
Advertisement - story continues below
The three postponed games will be rescheduled to later dates.
When the new dates are confirmed, digital tickets issued for the three games will be reissued.
Physical tickets will also be honoured for the rescheduled games.