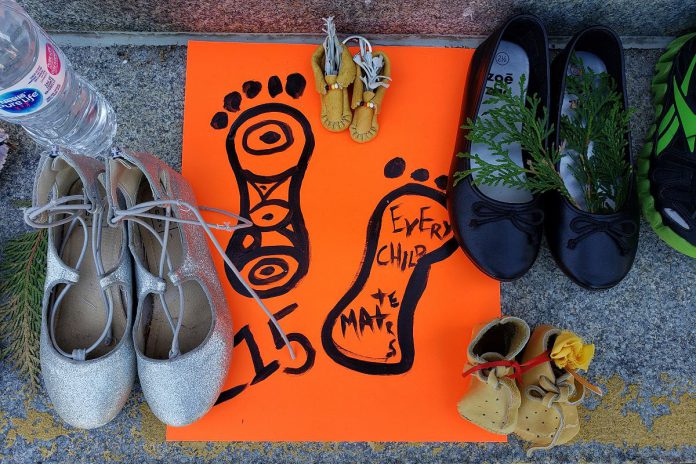 kawarthaNOW published almost 2,000 stories in 2021, making it a challenge to select the top 21 stories of the past year.
It's no surprise a large portion of our stories were related to COVID-19. We've decided to exclude almost every pandemic-related story from our top 21 because, frankly, we're as tired of the pandemic as the rest of you.
Instead, we've chosen a selection from among the most-read, most-shared, and most interesting stories from the past 12 months. Some stories are tragic, some are sad, some are uplifting, some are inspiring, and some are just entertaining.
Here are our top 21 stories for 2021, presented chronologically.
Advertisement - content continues below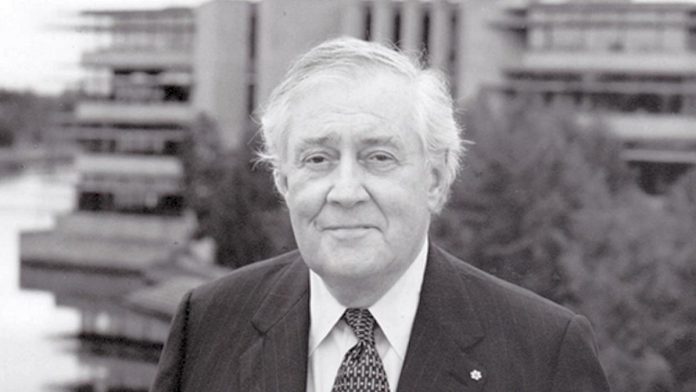 On January 2, Trent University announced that its founding president Thomas Henry Bull Symons had passed away at the age of 91.
In 1961, while teaching history at the University of Toronto, Professor Symons was approached by a committee of Peterborough citizens who asked him to create a university for the city. He accepted the challenge and, at 33 years old, became the youngest university president in Canada. He served as Trent University's president and vice-chancellor for 11 years until 1972.
He also played an instrumental role in the founding of Fleming College and over a dozen other colleges and universities around the world. His leadership in education and his contributions to society and the nation were widely recognized, including by his investment as a member of the Order of Canada in 1976 and the Order of Ontario in 2002.
On January 15, we shared news about a Buckhorn man who was being hailed as a hero for saving a young deer that had fallen through the ice on Lower Buckhorn Lake.
The man's neighbour Shelley Fine shared the news with photos on Facebook, where it quickly went viral.
Fine, who only identified her neighbour by his first name Rob at his request, described his heroic efforts to save the deer.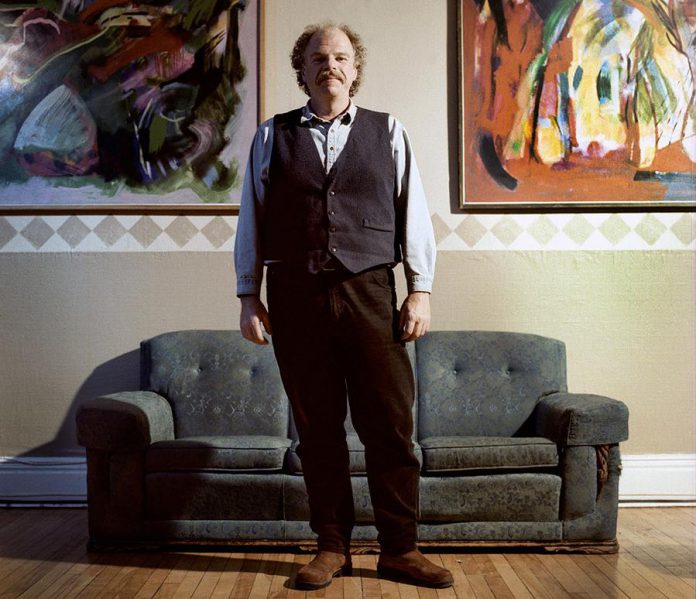 On February 1, we shared the results of the inaugural writing contests of the Don Skuce Memorial Music Collective.
In 2020, Peterborough native Greg Wells, now a Los Angeles-based Grammy award-winning producer and musician, was looking for a meaningful way to honour his friend, the late Don Skuce. Skuce, the former longtime owner of Ed's Music Workshop in Peterborough and highly reputed guitar luthier, died in June 2018 at age 66 after a long battle with cancer.
The end result of Wells' efforts led to the formation of the Don Skuce Memorial Music Collective that offers Peterborough-area musicians the opportunity to have a submitted original song recorded locally by producer James McKenty before being sent for final mixing and mastering, free of charge, by Wells at his Rocket Carousel Studio in Los Angeles.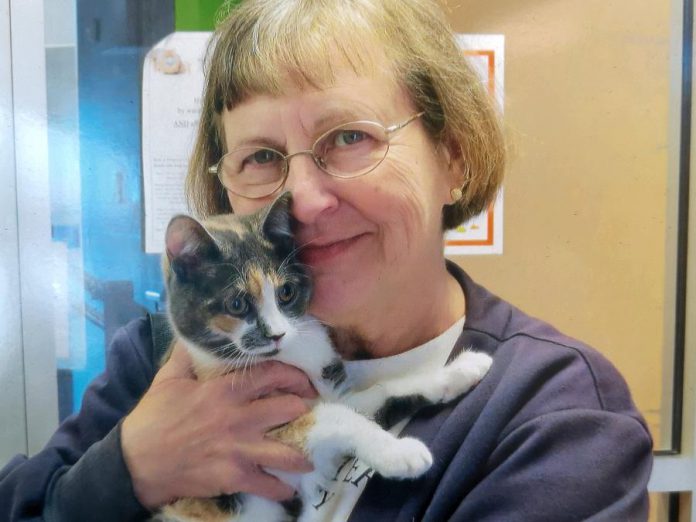 On February 24, we reported on a Peterborough woman who bequeathed $741,000 to the Peterborough Humane Society to be used to fund the building of the society's new animal care centre.
Cynthia (Cyndy) Richards passed away in November 2019 at the age of 71 after a long illness. She grew up in Peterborough before eventually moving to Alberta, where she owned horses and rescued cats. She returned to Peterborough in 2000, where she worked as an x-ray technician at Peterborough Regional Health Centre until she retired. She was an an avid volunteer at the Peterborough Humane Society.
In recognition of her gift, the cat adoption program at the Peterborough Humane Society's new animal centre will be named the Cynthia Richards Cat Adoption Program.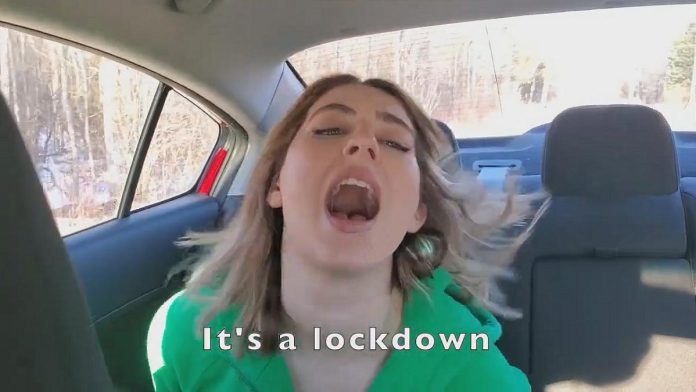 On March 13, we highlighted a Selwyn Township family who marked the one-year anniversary of the World Health Organization declaring a global pandemic by releasing a parody video.
"Life in a Pandemic (don't it stink)" features Ashton Kelly singing original lyrics set to the tune of Canadian musical icon Alanis Morissette's 1996 hit "Ironic" — with the parody video mirroring Morissette's original music video.
This is not the family's first time tackling a COVID-19 parody song project. Last April, Ashton nd her family released their first parody song and its accompanying video on YouTube: "Something to Do-ah (The Isolation Song)" to the tune of "Hallelujah" by Leonard Cohen.
Advertisement - content continues below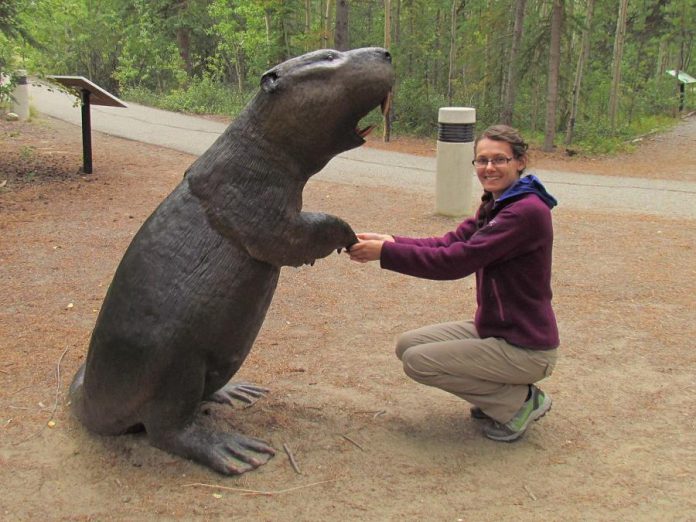 On April 1, we wrote a story about some residents of the Kawarthas who had reported seeing a bear-sized animal, with huge teeth and a long tail, emerging from the water of local lakes as the winter ice broke up.
Two residents on Jack Lake near Apsley created a Facebook group where others posted their encounters with the strange animal, believed to be a descendant of the prehistoric giant beaver (Castoroides), a huge rodent that roamed North America more than 10,000 years ago during the last ice age, along with the mastodon and giant sloth.
kawarthaNOW emailed scientists at several Ontario universities for comment on this story, but only received a single response: "This has got to be an April Fool's joke, right?" the email said.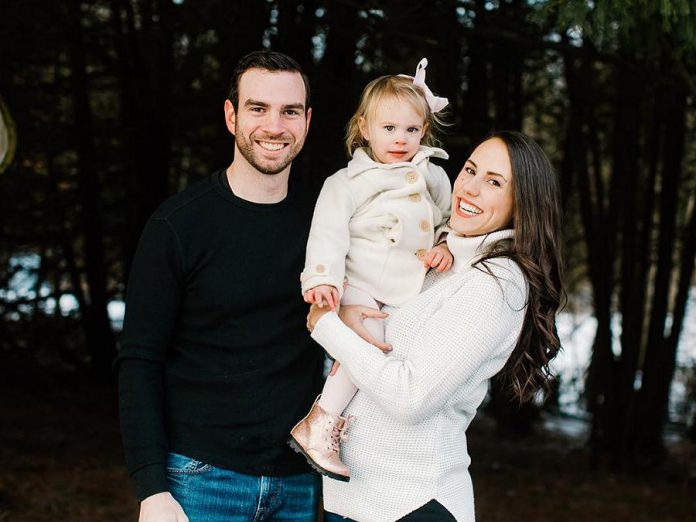 In what is perhaps the most tragic story of 2021, on April 6 we reported the deaths of well-known entrepreneur Jessica "Jess" Dalliday (nee Patterson) and her newborn daughter.
The owner and CEO of Pilates on Demand, Jess passed away in hospital following a complication that led to the passing of her newborn daughter Angeline less than a week before. Jess left behind her husband Michael and their two-year-old daughter Rachel.
kawarthaNOW recently learned that Michael has stepped away from his career as a physician assistant in emergency medicine to run Pilates on Demand and to carry on his late wife's legacy.
Every day, our publisher Jeannine Taylor share photos on kawarthaNOW's Instagram account @kawarthaNOW on Instagram from photographers from across the Kawarthas.
And, every month, we share the top nine photographers from the previous month. On April 11, we shared our top Instagram photographers for March, with the top post a stunning photo by Carolyn Camp of a barred owl in flight in the Kawartha Lakes.
Carolyn's photo prompted more than 26,300 people to share our March Instagram story.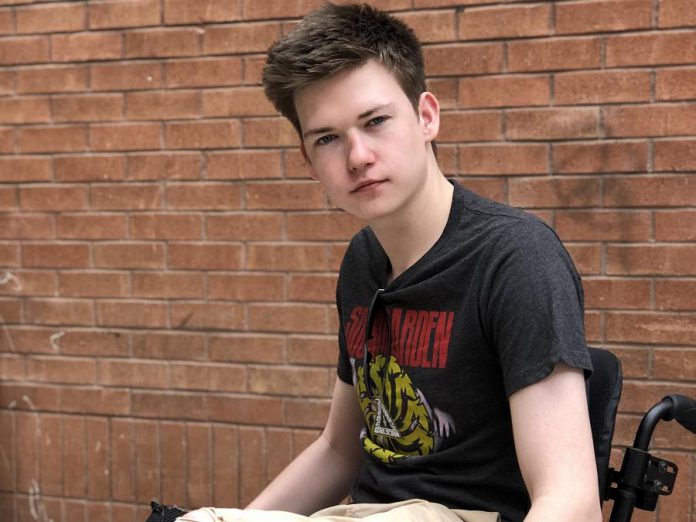 We published several stories in 2021 about actors in the Kawarthas achieving success, but this one stood out.
On May 30, we shared the story of 20-year-old actor and musician Christian Rose from Peterborough who, after feeling discouraged about his acting career, hastily made a self-tape audition for NBC's sci-fi drama series Debris.
That self-tape audition led to Christian, who uses a wheelchair, being cast in a recurring role in the series. Although the show ended up being cancelled after one season, Christian considered this his "first really big role."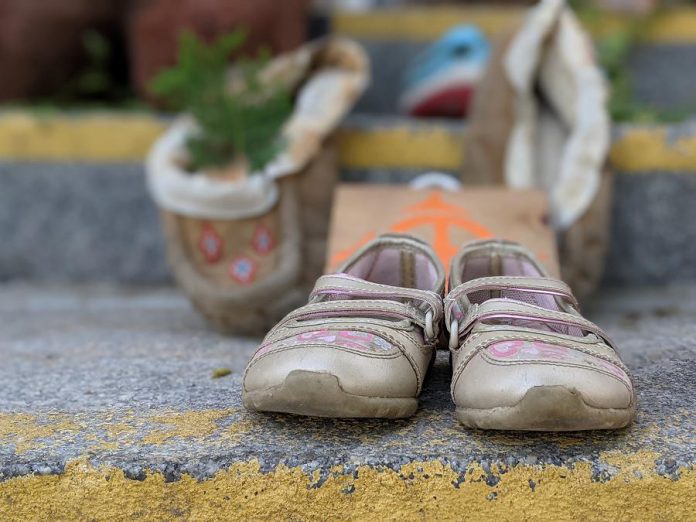 One of the biggest — and most shameful — stories of 2021 was the discovery in May of the remains of 215 Indigenous children buried at the former Kamloops Indian Residential School in British Columbia. The news, which has made headlines around the world, once again shone a terrible light on Canada's treatment of its Indigenous peoples.
Less than week later, a group of Indigenous women from Nogojiwanong-Peterborough created a makeshift memorial on the steps of Peterborough City Hall, leaving children's shoes, stuffed animals, and medicines.
We wrote this story about the memorial on June 1, along with a follow-up story on June 14 when, after consulting with Chief Laurie Carr of Hiawatha First Nation and Chief Emily Whetung of Curve Lake First Nation, Peterborough Mayor Diane Therrien directed city staff to build a wooden platform to house the memorial.
On July 14, we published a story about Ashley Wynne — an Anishinaabe mother of four — who founded an Indigenous culture-based private school in Nogojiwanong-Peterborough.
Frustrated about the lack of Indigenous language and culture curriculum in Ontario public schools, Ashley decided to open Sage and Sunshine after homeschooling some of her children throughout the pandemic, incorporating Indigenous language and culture into the Ontario curriculum.
Recognizing that members of the Indigenous community may be unable to afford private school tuition fees, she also began raising funds to support eight Indigenous families to attend the school.
Advertisement - content continues below
On July 17, we shared the story of Christine Hoogkamer, an Omemee woman who finds and removes trash from Pigeon River near Emily Provincial Park during her regular paddles.
Christine posts photos of her garbage hauls, along with photos of the wildlife she encounters, on an Instagram account where she's coined herself 'Emily Garbage Shark'.
She hopes her efforts to keep the waters of Pigeon River clean will raise awareness, prompting people to make sure their own garbage does not end up in the water or even to begin picking up litter themselves.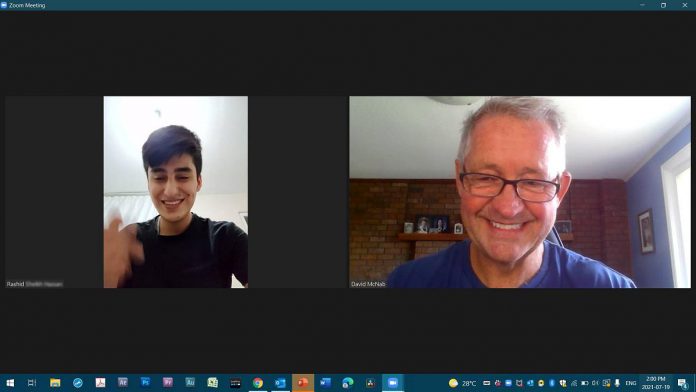 On July 29, we published a story about retired OPP officer Dave McNab, who reached out to Rashid, an 18-year-old Syrian refugee living alone in Turkey, who suffered online abuse and racism when he posted about his dream to come to Canada in a Facebook group.
Not only did Dave begin teaching Rashid English, he and his wife (veterinarian Kristy Hiltz) began the process of helping Rashid realize his dream by sponsoring him to come to Canada.
In November, Dave received the 2021 YMCA Peace Medal for his efforts to help Rashid, along with other acts of kindness.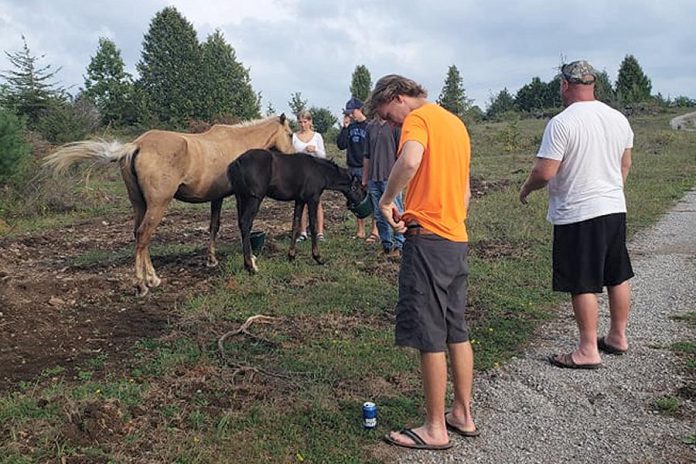 On August 30, we published a story about two horses, missing for a week from a farm in Peterborough County, that were finally reunited with their owners.
The 12-year-old palomino mare named Calypso and her 10-week-old foal escaped from the farm owned by the Chambers family and disappeared. For a week, the Chambers desperately searched for the horses, with the help of neighbours and others.
Shortly after we published and shared our original story abut the missing horses, a neighbour located the horses on their property about three kilometres away. With the help of a neighbouring family, the horses were corralled and taken home.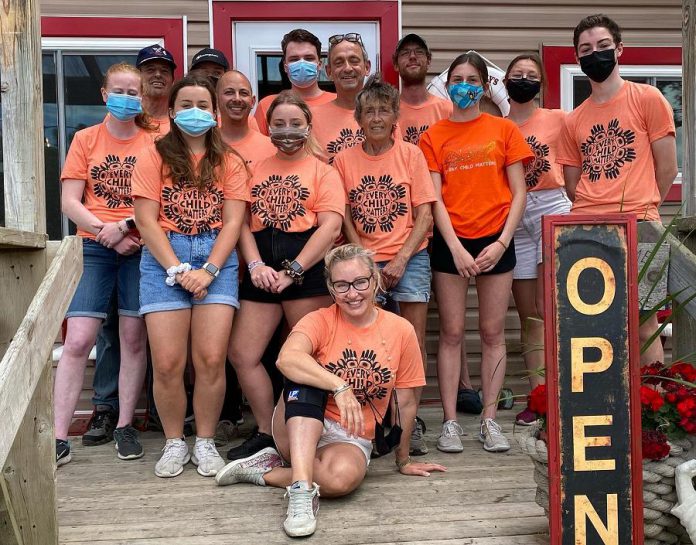 We've written stories before about Shantelle and Yannick Bisson, who bought a cottage on Chandos Lake in 2017 and subsequently purchased the then-closed West Bay Narrows Marina, reopening it as Shantilly's Place.
Shantelle is a parenting expert and author and entrepreneur, and her husband Yannick is famous for playing the role of Detective William Murdoch on the CBC television series Murdoch Mysteries since 2008.
On September 16, we published this story about how the couple has embraced life in the Kawarthas (they now own a second cottage) and how the new grandparents are building a family legacy in North Kawartha.
On September 20, Canadians went to the polls. While the Liberals once again formed a minority government, political neophyte Michelle Ferreri unseated former Liberal Cabinet minister Maryam Monsef in Peterborough-Kawartha.
It was only the second time in almost 60 years that Peterborough-Kawartha, known as a bellwether riding, has elected a candidate who is not a member of the party that has formed the federal government.
A social media marketer and former broadcaster running for political office for the first time, Ferreri defeated Monsef — who has been a Cabinet minister in the past two Liberal governments — by 2,738 votes.
Advertisement - content continues below
On October 15, we shared the bittersweet story of Peterborough's Melissa Lamore and her family. In 2020, Melissa was diagnosed with glioblastoma, the same aggressive brain cancer that claimed the life of The Tragically Hip's lead singer Gord Downie.
Melissa, her husband Alex, and her son and daughter Murphy and Megan have received the moral support of hundreds of people on Facebook, along with financial support through two crowdfunding campaigns.
After many months of treatment and surgeries, Melissa made the decision in October to stop further treatment and spend her remaining time with her family — including her last Christmas.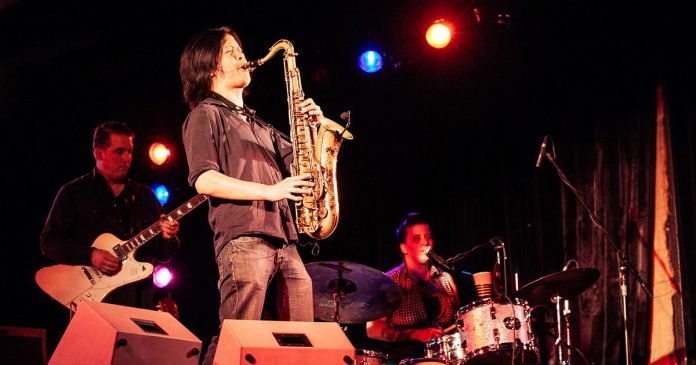 On October 18, we shared the news that well-known musician Jonathan "Jonny" Wong had passed away at the age of 36 following a battle with leukemia.
A member of the award-winning blues band The 24th Street Wailers, Jonny was known for his superb saxophone playing and high-energy presence, both on and off the stage. He received four horn player of the year awards from the Toronto Blues Society.
He often performed in Peterborough, and was a close friend of Emily Burgess, lead singer and guitarist of The Emily Burgess Band and a member of The Weber Brothers Band. During the pandemic, Jonny had just embarked on a new career as a web developer when he became ill.
On November 13, we published a story following an exclusive tour of the new $10-million Peterborough Animal Care Centre currently under construction.
The Peterborough Humane Society's existing Lansdowne Street location, which opened in 1956, can no longer keep pace with the growing demand for animal care services and kennel space.
The new 24,000-square-foot centre, set to open in October 2022, will provide care and housing of animals in need, a spay and neuter clinic that can accommodate 25 animals daily and, in partnership with the Ontario SPCA, Canada's first provincial dog rehabilitation centre that will care and support animals that have been abused, neglected, or traumatized.
On December 7, we shared the news that Peterborough city council has endorsed designating Jackson Park as a "cultural heritage landscape" under the Ontario Heritage Act — eight years after the city had proposed building a four-lane bridge through the park.
The designation would include both Jackson Park at 610 Parkhill Road and the adjacent Hamilton Park at 575 Bonaccord Street.
Council's decision to proceed with the heritage decision comes eight years after the City of Peterborough's doomed Parkway Corridor project, which proposed a four-lane bridge that would span Jackson Park.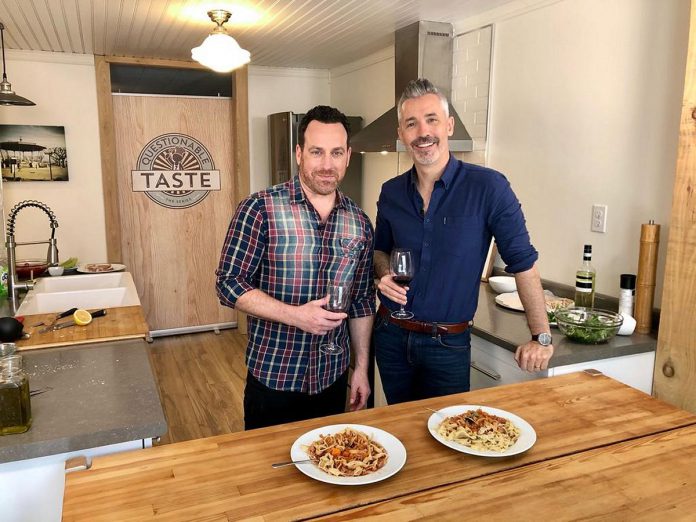 It's no secret that kawarthaNOW, as a locally owned independent business, is a strong supporter of everything local — from local arts to local food to local businesses. So this story hits all the marks for us.
'Questionable Taste' is a cooking show filmed in Peterborough with three Peterborough natives behind the camera: co-directors Chad Maker and Kirk Comrie and cinematographer Michael Hurcomb. Hosted by actor Ray Galletti, the show brings celebrity guests into the kitchen where the attempt to recreate a favourite recipe using at least one locally sourced ingredient.
Not only do three of the celebrity guests have a local connection (Lakefield-born-and-raised musician Royal Wood and North Kawartha cottage and business owners Shantelle and Yannick Bisson), but the show also features locally owned businesses in the Kawarthas.