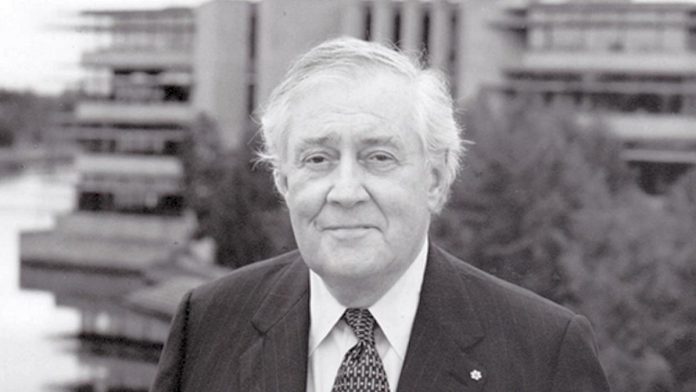 Trent University announced on Saturday (January 2) that Thomas Henry Bull Symons, its founding president, has passed away. He was 91 years old.
"It was a privilege to know President Symons," says Dr. Leo Groarke, president and vice-chancellor of Trent University. "He was gracious, interested, and always obliging when I came to Trent. With great enthusiasm, he told me about Trent's origins, the politics of Peterborough, and the lessons he learned from so many years in academic leadership,"
"Tom was an elder statesman in the best sense — an intelligent, witty and compassionate leader who was generous with his time, his knowledge and his hospitality. He was unwavering in his interest in Trent University, Peterborough, and post-secondary education."
"His values remain at the heart of the university he started: in its commitment to the liberal arts and sciences, a university made up of colleges, and the School for the Study of Canada and Indigenous Studies. The impact of his work will reverberate across the nation and around the world for many years to come."
Advertisement - story continues below
Professor Symons was born in Toronto in 1929 to First World War flying ace Harry Lutz Symons and Dorothy Bull, daughter of the financier and historian William Perkins Bull.
In 1961, while teaching history at the University of Toronto, Professor Symons was approached by a committee of Peterborough citizens who asked him to create a university for the city.
He accepted the challenge and, at 33 years old, became the youngest university president in Canada.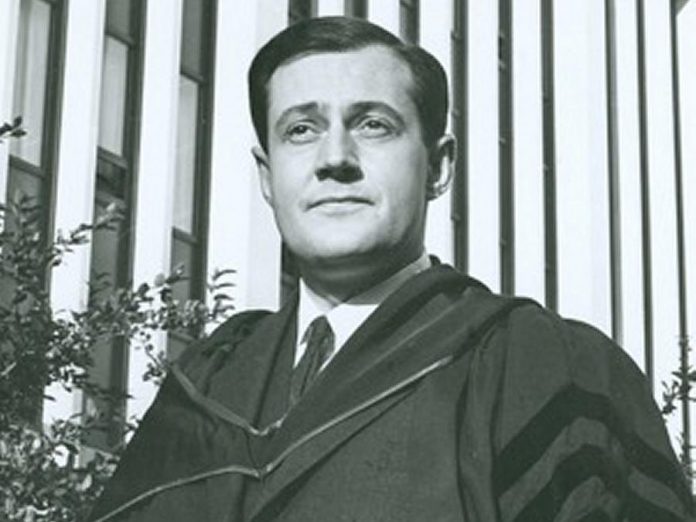 He served as Trent University's president and vice-chancellor for 11 years until 1972. Upon Professor Symons' retirement in 1994, he was made Vanier Professor Emeritus and the Nassau Mills campus of the university was officially renamed in his honour for his years of dedication and tireless work.
He also played an instrumental role in the founding of Fleming College and over a dozen other colleges and universities around the world. His leadership in education and his contributions to society and the nation were widely recognized including his investment as a member of the Order of Canada in 1976 and the Order of Ontario in 2002.
After retirement, Professor Symons remained an active member of the university community as well within Peterborough and beyond.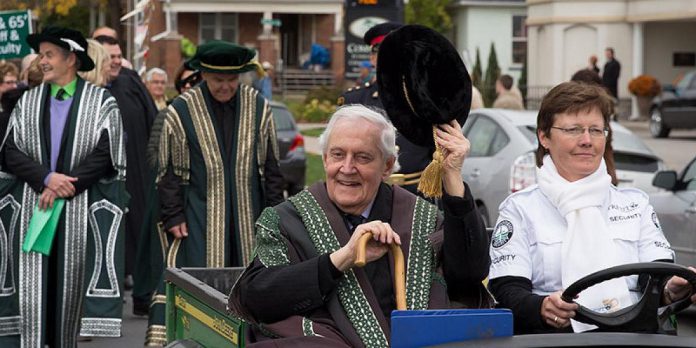 In recognition of Professor Symons' exceptional contributions to Trent University and as an expression of deep sympathies to family, friends and colleagues, the flag atop Bata Library will be lowered.
In lieu of flowers, the Symons family has asked that donations be made to the T.H.B. Symons Trust for Canadian Studies at Trent University.
Trent University has created a special tribute website at www.trentu.ca/professorsymons/ with more information about Professor Symons' life and legacy at Trent University and around the world.