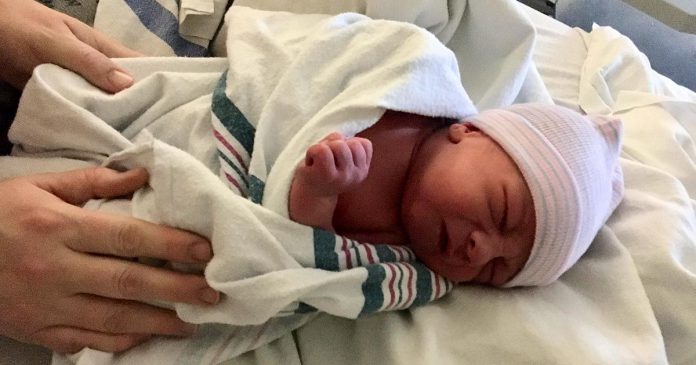 The first baby of 2021 in the Kawarthas was born at Peterborough Regional Health Centre (PRHC) on New Year's Day, according to a media release from the hospital.
On Friday, January 1, 2021 at 12:44 a.m., parents Ashley Merlin and Alex Zilney welcomed their son Corbin Alexander Zilney into the world.
The baby boy was safely delivered at PRHC, weighing seven pounds. Mother and baby are doing well and the parents are overjoyed with the new addition to their family.
Advertisement - story continues below
"The care at PRHC has been wonderful, both on the antenatal side and here on [inpatient unit] A6," Ashley said.
"There are of course some differences delivering now than with my other three children because of COVID-19 protocols, but the team has done a great job of making us feel very comfortable."
For more information about having a baby at PRHC during the COVID-19 pandemic, visit prhc.on.ca/about-us/covid-19-novel-coronavirus/.