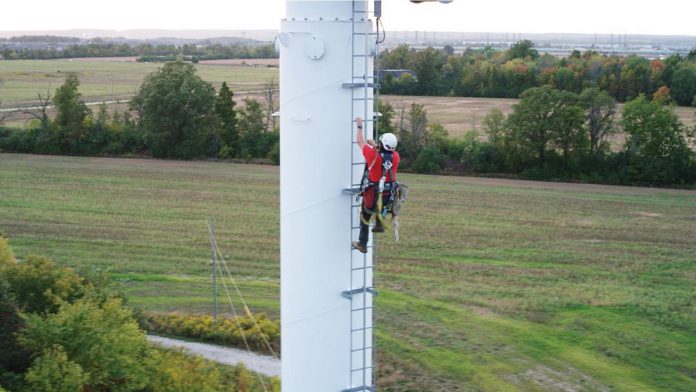 Rogers Communications has expanded its 5G network to eight new cities across eastern Ontario, including Peterborough, Lindsay, Port Hope, and Cobourg in the greater Kawarthas region.
Rogers and the Eastern Ontario Regional Network (EORN) made the announcement on Wednesday (January 19).
The network expansion is part of a $300 million partnership between Rogers, the Canadian and Ontario governments, and EORN to bridge the digital divide and bring reliable wireless connectivity across eastern Ontario.
Advertisement - story continues below
"We congratulate Rogers Communications for completing the first step in improving the reach and quality of cellular coverage across eastern Ontario through the EORN Cell Gap Project," said J. Murray Jones, Peterborough County warden and EORN chair.
Through the $300 million partnership, Rogers will deliver mobile connectivity to 113 municipalities and Indigenous communities in eastern Ontario by building more than 300 new cellular towers and upgrading over 300 existing sites by 2025.
"Using the latest technologies available, upgrades to the Rogers network in these communities will help support economic growth and improved quality of life," Jones said. "We also appreciate the support of our federal, provincial, and municipal partners in helping us close the gap in mobile services."
Rogers 5G service is also now available in Kingston, Carleton Place and Perth in Lanark County, Kingston, and Picton in Prince Edward County.
Advertisement - story continues below
Fifth generation (5G) wireless network technology is capable of peak data rates of up to 100 times faster than 4G LTE, latency rates as low as one millisecond (10 times lower than 4G LTE), and the ability to connect more devices (up to 10 million connections per kilometre, which is 10 times more capacity than 4G LTE).
In May 2017, EORN — a non-profit organization created by the Eastern Ontario Wardens' Caucus, which represents 13 municipalities across eastern Ontario, to improve broadband access across the region — proposed the Cell Gap Project, a $213 million public-private partnership to enhance both the reach and quality of cellular data services.
Rogers Communication was awarded the contract in March 2021 after a competitive bidding process,
According an EORN-commissioned engineering study, around a quarter of eastern Ontario where there are homes, businesses, or major roads contain cellular "dead zones", where people cannot access any cellular services and, where cellular service does exist, nearly two-thirds of the area doesn't have enough capacity to provide high-quality mobile broadband service.
The estimated total cost of the Cell Gap Project is $302 million, with the Canadian and Ontario governments each contributing $71 million, with an additional $10 million coming from the Eastern Ontario Wardens' Caucus and most municipalities within the Eastern Ontario Mayors' Caucus.