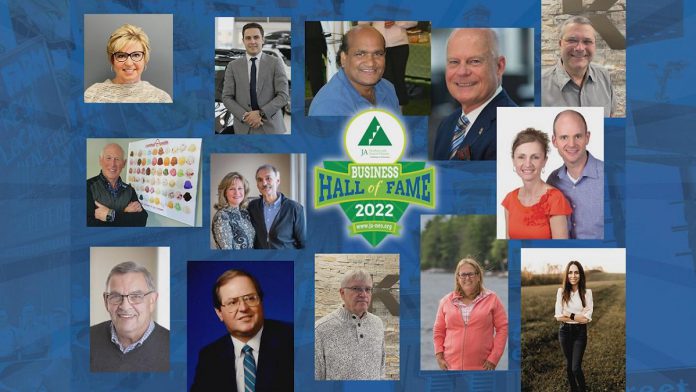 Junior Achievement of Northern and Eastern Ontario (JA-NEO) has announced the 2022 inductees of the Junior Achievement Business Hall of Fame.
Hall of Fame chancellor Sanjeev Sukumaran made the announcement of the 15 new inductees virtually on Wednesday (January 19).
"These inductees strengthen our economy and community through their exemplary accomplishments of vision, leadership, and commitment to excellence in business over a lifetime," reads a media release from JA-NEO. "This year's nominees are no different. Each inductee is widely regarded as an inspiring role model and mentor to the students JA-NEO serves."
Advertisement - story continues below
The 2022 inductees are:
Eric and Marlaine Bennett (Bennett's Home Furniture and Mattresses)
Ken Blow, John and Glenda Lavery (KADEX Aero Supply)
Ray Kapoor (formerly The Black Horse Pub, Clancy's Pub, Red Dog Tavern, and Falstaff)
Mary LaRocque (Marlin Travel)
William "Bill" Lockington (LLF Lawyers LLP)
Peter McLean (McLean, Simon & Associates Inc.)
David and Kimberley Morello (Morello's Your Independent Grocer)
Peter Norris (formerly Holiday Ford)
Vanessa Oake Hogan (Century 21 United Realty Inc.)
Michael Santos (Mercedes-Benz Peterborough)
Ian Scates (Central Smith)
The inductees will be formally inducted at the 7th Annual Junior Achievement Business Hall of Fame event, scheduled to take place on May 26, 2022 in the Loomex Group hangar at the Peterborough Airport.
VIDEO: 2022 JA Business Hall of Fame Inductees