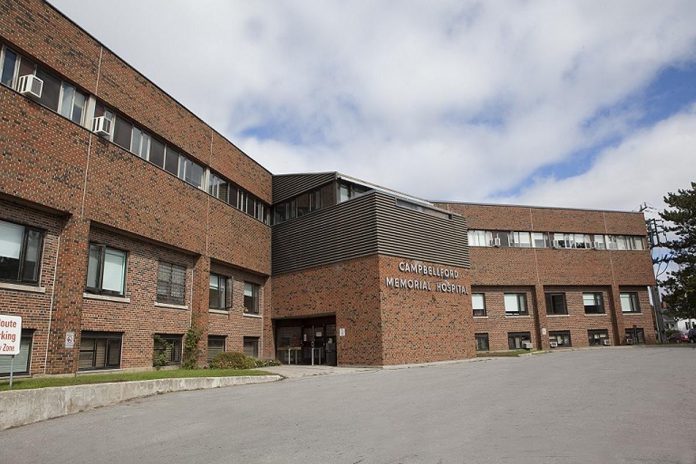 Campbellford Memorial Hospital in Trent Hills has temporarily converted its day surgery recovery area into acute care beds as a result of a surge of patients due to the COVID-19 omicron variant.
According to a media release issued Wednesday morning (January 26), the hospital has seen sustained patient volumes above 100 per cent of the its bed capacity, peaking at 140 per cent over capacity.
If the surge in patients continues to grow, the hospital is planning to convert its ambulatory care clinic into acute care beds as well.
Advertisement - story continues below
Tweet this quote
Despite increasing bed capacity, the hospital is also facing staffing challenges due to the number of staff required to self-isolate at home because of the omicron variant.
"Our staff have been at this for nearly two years," states Eric Hanna, the hospital's interim president and CEO, in the media release. "They are exhausted and they continue to give it their all day in and day out. Our part-time and casual workers are putting in full-time hours. Our full time staff are coming in on their off days. It's truly been an all-hands-on-deck effort."
The hospital is reminding residents that omicron is "still very active" in the community and to follow public health guidance including washing hands frequently, wearing a mask, and getting vaccinated.
Advertisement - story continues below
"Although we are seeing fully vaccinated patients presenting with COVID-19, I will note that the vast majority of severe COVID-19 cases that require admission to the hospital are in people who are not vaccinated," Hanna points out. "That's why vaccination is so important: not only to protect you and your loved ones, but also to preserve hospital capacity."
The hospital states residents can expect to slightly longer than normal wait times in the emergency department, and encourages those requiring non-urgent care to seek out alternative options such as their family doctor, telehealth, or virtual care clinics.