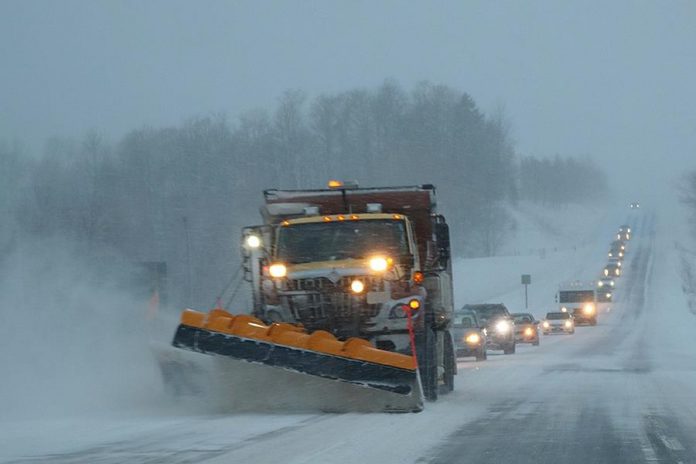 Environment Canada has issued a winter weather travel advisory for the southern Kawarthas region for Thursday afternoon and evening (January 27).
The winter weather travel advisory is in effect for southern Peterborough County, southern Kawartha Lakes, and Northumberland County.
A band of lake effect snow is expected to develop off Lake Ontario Thursday afternoon. Snowfall accumulation of 5 to 10 cm is possible, with peak snow fall rates of 1 to 2 cm per hour,
Advertisement - story continues below
In combination with scattered flurries associated with an advancing cold front, there will be reduced visibility due to bursts of heavy snow and local blowing snow, making for hazardous travel conditions across the region.
The snow bands will be pushed out of the region Thursday night, as winds shift to a northerly direction in the wake of the cold front.
Motorists should expect hazardous winter driving conditions and adjust travel plans accordingly. Poor weather conditions may contribute to transportation delays. Surfaces such as highways, roads, walkways, and parking lots may become difficult to navigate due to accumulating snow.