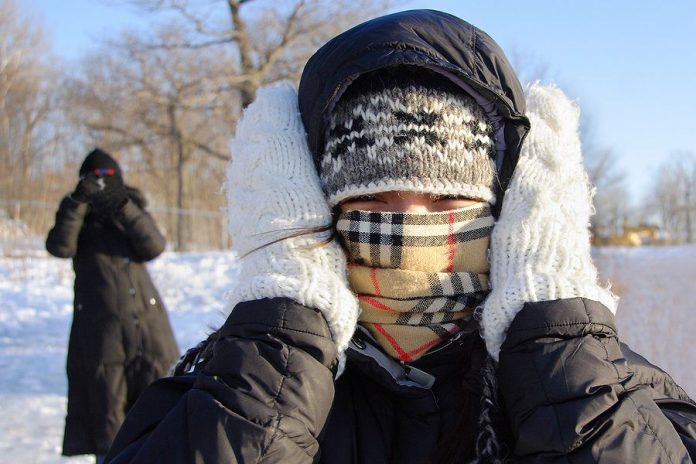 Environment Canada has issued an extreme cold warning for the greater Kawarthas region for Friday night (January 28) into Saturday morning.
The extreme cold warning is in effect for Peterborough County, Kawartha Lakes, Northumberland County, Haliburton County, and Hastings County.
A period of very cold wind chills is expected, with wind chill values between -30 and -35°C for Peterborough, Kawartha Lakes, Northumberland County, and wind chill values near -35°C for Haliburton and Hastings counties.
Advertisement - story continues below
Extreme cold puts everyone at risk, but infants, elderly people, people with circulatory problems, and people who are marginally housed are especially vulnerable.
If going outside, dress in layers (including a wind-resistant outer layer). Cover up exposed skin, as frostbite can develop within 10 to 30 minutes on exposed skin, especially with wind chill.
Consider re-scheduling outdoor recreational activities, especially during the evening. There is a serious risk of hypothermia and frostbite if outdoors for long periods.
Remember: if it's too cold for you to stay outside, it's too cold for your pet to stay outside.