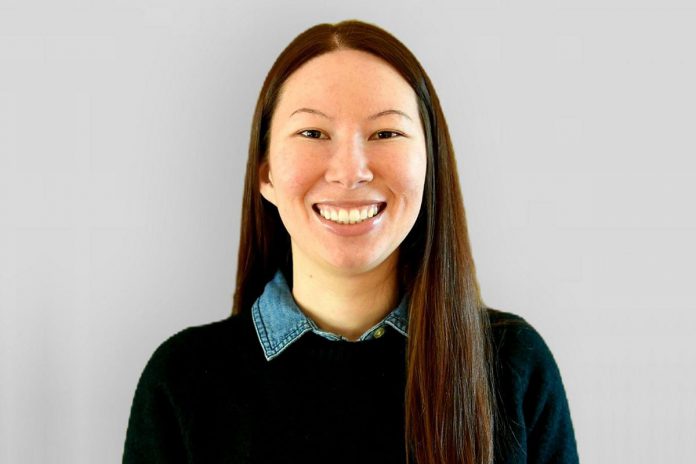 Kawartha World Issues Centre (KWIC) has announced Samantha (Sam) Rockbrune as the Peterborough organization's new executive director, following a competitive hiring process.
She replaces Julie Cosgrove, who announced her retirement in November 2021. Cosgrove joined KWIC in 2003 at a part-time program coordinator, a role that transitioned into executive director in 2013.
Rockbrune, who began in the role on Monday (January 31), holds a BA Honours Law from Carleton University, with a minor in women and gender studies. She is also a graduate of York University with an MA in socio-legal studies. The co-founder and director of Students for Consent Culture Canada, she specializes in anti-sexual violence connecting global systems to local experiences.
Advertisement - content continues below
Rockbrune was most recently the community programs director for Art With A Heart Inc. a Whitby-based charitable organization focused on building community through art using an expressive arts lens.
"Ms. Rockbrune brings several years experience working in the not-for-profit sector and higher education, and with a passion for community building and social justice", says Carmela Valles, KWIC board chair, in a media release. "We are very confident in her ability to lead KWIC through this important transition and beyond."
A charitable organization that connects global issues to local initiatives, KWIC helps to change how people understand the world and fosters equitable and sustainable communities through community education, youth and school programs, and by providing umbrella support for small and emerging projects.
KWIC currently supports the TRACKS Youth Program, Youth Leadership in Sustainability (YLS), Trent Oxfam and Sustainable Trent, and The Cost of Freedom documentary film project with Tamarack Productions (currently screening at the 2022 ReFrame Film Festival).
For more information about KWIC, visit kwic.info.