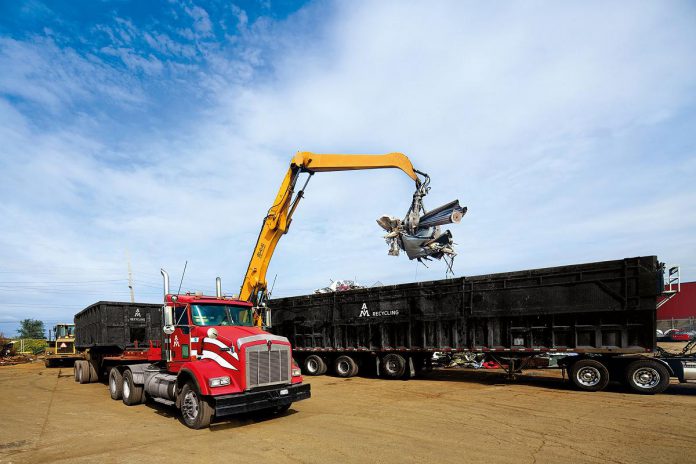 AIM Recycling, one of North America's leading metal recyclers, is now operating in the Peterborough area. As well as turning scrap metal into cash, AIM is offering customers a chance to win one of three VIP concert experiences at the Peterborough Memorial Centre and $1,000 cash.
Founded in Montreal in 1936 by Peter Black as American Iron & Metal, the Canadian family-owned company has grown to become a global operation with more than 125 sites around the world — including its newest location at 1726 Morton Line in Cavan.
AIM Recycling is known for its sophisticated and innovative approach to recovering and recycling scrap metal by-products, including becoming one of the first metal recyclers in the world to build a heated facility in 1963 — a game changer for improving the working conditions and productivity of employees.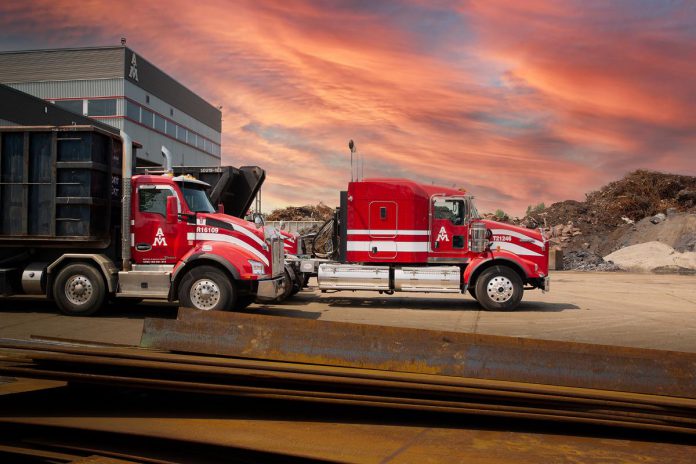 Tweet this quote
"When you choose AIM, you're opting for a family-owned and operated business with high standards," says AIM's director of marketing Corey Cooper. "Our expertise is extensive, and we pride ourselves on our recycling solutions. We also like to give back and get involved with the communities that we operate in."
For example, AIM has supported bike tours for the MS Society and sponsored charities such as the Cancer Society.
"We look at what's important to the community," Corey explains. "We know the pandemic has had a big impact on mental health, so right now we're focused on things like adopting a school program where we donate hockey tickets to students – helping them get back to doing some of the things they've missed out on over the past couple of years. We've worked with local individuals and put a lot of thought into selecting charities and youth programs to support."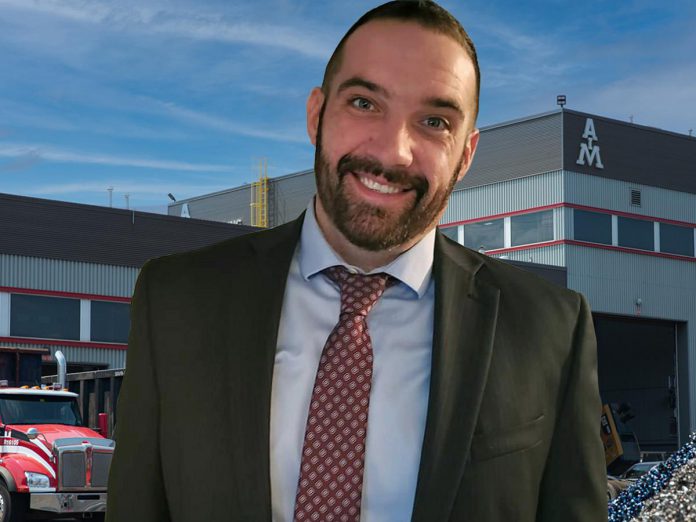 Tweet this quote
AIM is well aware of the needs in the communities it serves, since its metal recycling yards are typically operated by established members of the community.
"We believe the best way to give back is to enable the individuals that work in and run our yards to make a difference their way by supporting events and programs that matter to them," Corey says.
That includes Andrew White of AIM Recycling Peterborough.
"I'm excited to bring everything AIM Recycling has to offer as a company to my hometown," Andrew says. "AIM has always been able to ensure we keep a customer-first approach to how we look at our business. Through the implementation of new technologies, processes, and support from our team of engineers, we have streamlined how we operate and handle material. This means we can ensure we are able to offer unbeatable service with high-quality equipment."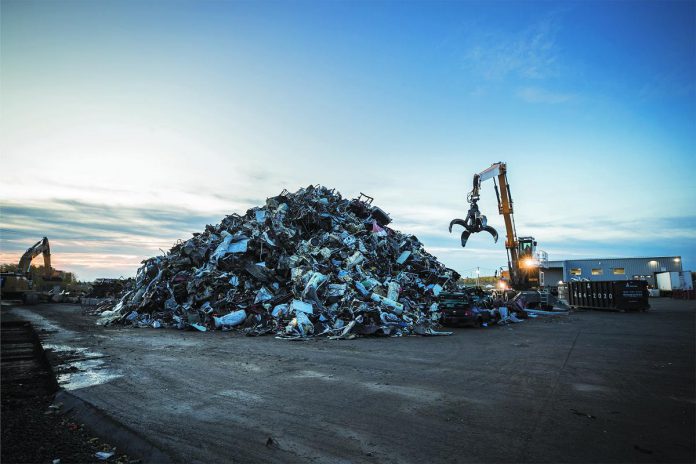 Tweet this quote
AIM buys almost everything that contains copper, steel and iron, brass, and aluminum, from cars and car parts (including rims, catalytic converters, and batteries) and home appliances (including stoves, refrigerators, washers, water heaters, air conditioners, and BBQs) to patio furniture, bicycles, electric motors, aluminum windows and siding, copper plumbing and tubing, faucets and valves, cans, e-waste, and much more.
According to Carolann Simard, brand manager at AIM's Montreal headquarters, people don't need to worry about the condition of their metals when they drop them off.
"What's nice about AIM is that people can bring metal in whatever state it's in," she explains. "People don't have to take things apart or clean them up — we do it. Whether is appliances, bicycles, shovels, rusty trampolines, or Christmas lights and other wiring, we recycle and bring them back to the purest form we can."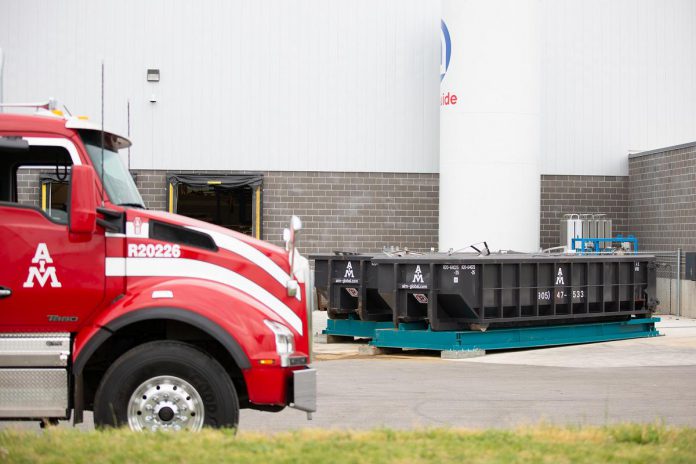 Carolann says people also don't have to worry about safety when they bring their scrap metal to AIM, which only operates clean, safe, and reliable facilities.
"We have materials that we don't accept and security and safety rules we follow," she says. "We want people to feel safe coming into a scrap yard. Our yards are very clean. We make it friendly, easy, and safe for any type of clientele — great customer service is a must."
As well as buying scrap metal from individuals, AIM partners with local businesses to recycle their metals, and understands the unique needs of Peterborough's farming community.
Tweet this quote
"We can place a bin down and we do free pickups," Andrew says. "We've been discussing a solution specifically tailored to farmers. We're working on a program to help with pickups so farmers don't have to figure out how to get that giant piece of steel machinery off their property."
"The extra money they recover from the sale of metal can be invested back into the land, their crops, and their homes. We want to provide customized support for local businesses."
To celebrate AIM's new Peterborough location, the company is running a contest to reward local customers this spring.
Tweet this quote
"We're giving away three VIP concert experiences, which include two tickets to see a show at the Peterborough Memorial Centre and a $100 prepaid VISA to cover expenses," Andrew says. "To be entered, sell your scrap to us. For every $100 of scrap that we buy, we'll enter you into our draw, with every $100 rewarded with one entry. We also have a $1,000 grand prize to be drawn from all yard visitors from now until May 31st."
He adds there's no limit on the amount of scrap you can sell to be entered into the contest.
Chris Otterwell was the first lucky winner in the contest, scoring a pair of tickets and $100 to see Alice Cooper on Sunday, March 27th. The remaining concert tickets up for grabs include The Glorious Sons on April 16th and Dallas Smith on June 25th.
AIM is also showing its support for the Peterborough community by being the presenting sponsor for the first Professional Women's Hockey Players Association regional game since the Olympics, when Team Sonnet takes on Team Harvey at the Peterborough Memorial Centre on March 26th.
"Retired NHL player Aaron Gavey — he's our site manager in Sault Saint Marie — will attend the puck drop ceremony and run our intermission activity," Corey says.
AIM will also be the presenting sponsor when the Peterborough Petes play against the Barrie Colts on April 10th, and is giving away free tickets to sponsored games to local business customers for their employees.
According to Corey and Carolann, many people don't realize they are throwing away money when they just dispose of their scrap metal rather than taking it to AIM.
Tweet this quote
"If you take metal to a landfill, you're not seeing any benefit and you have to pay to leave it," Corey says. "If you pay for a junk removal company to declutter your garage, they'll recycle your metal, but you won't see that money. If you take it to us, we pay you."
"When you buy new appliances and the old ones are taken away or you replace your pipes, the discarded metal is recycled for cash by someone," Carolann adds. "If you put it in your car and bring it over to us, that someone can be you — and it's always nice to have a few extra dollars, especially now."
When people leave their unwanted metal items at the curb, Corey says they are missing out on an easy way to make some cash and offset rising costs from inflation.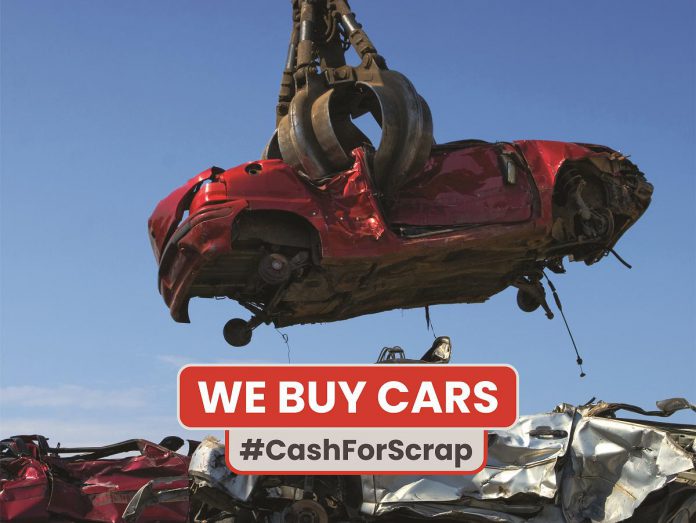 Tweet this quote
"Sometimes it's the little things that reveal a missed opportunity," Corey says. "It's powerful to see the thing we're throwing away as an opportunity to make a difference and make a few bucks."
Corey adds AIM is also encouraging people to earn rewards by making metal recycling a regular practice.
"We've developed a loyalty program where people can sign up and receive various rewards and gift cards," he says. "The more you scrap, the more you earn. Our sites aren't just drop-off points — they're places of value for repeat customers."

Located at 1726 Morton Line in Cavan, AIM Recycling Peterborough is open from 7 a.m. to 5 p.m. Monday to Friday and 8 a.m. to 1 p.m. on Saturday. For more information, call 705-740-1656 or visit aim-recycling.com/peterborough.
For customized business solutions, you can also email Andrew White directly at awhite@aim-recycling.com and start maximizing profits.
For live updates on community programs, contests, and company initiatives, follow AIM Recycling Peterborough on Facebook.
This story was created in partnership with AIM Recycling.