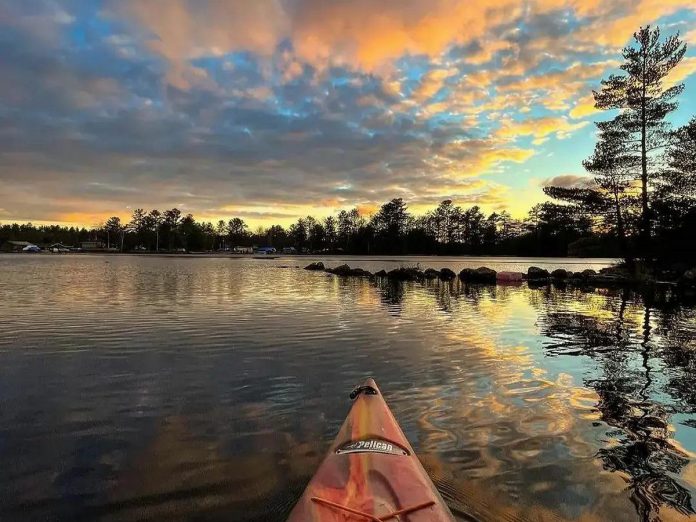 April is my favourite month — not only because of it being my birthday month but because it's the true launch of spring in The Kawarthas. The ice moves out, we move the kayaks out of storage, and the herons return.
And even though we had chilly weather and snow, it's still the best month. When you see the beautiful photos taken during April by local photographers, I think you will agree.
Do you want to get on our top photographers list? All you need is an Insta account and to tag us using our hashtag #kawarthanow when posting your photo.
We share photos from across our readership area, which is the five-county area surrounding Peterborough which includes Peterborough, Northumberland, City of Kawartha Lakes, Haliburton, and Hastings (we sneak in the occasional Algonquin Park picture as well, particularly if it's by a Kawarthas photographer).
To see our daily shares of photos, follow us on Instagram @kawarthanow and check out our feed's highlight reels for recaps of every month in 2022.
Advertisement - content continues below
#1. First sunset paddle of the season on Kasshabog Lake by Mike Quigg @_evidence_
Posted April 10, 2022. 8K impressions, 647 likes
#2.Sunset on Millbrook Mill Pond by Kirk Hillsley @kirkhillsley
Posted April 22, 2022. 6.4K impressions, 777 likes
Advertisement - content continues below
#3. Sunset paddle on Lower Buckhorn Lake by Memtyme @memtyme
Posted April 18, 2022. 6.2K impressions, 518 likes
#4. Kawartha clouds by Joe Yusiw @kawartha_joe
Posted April 5, 2022. 6.1K impressions, 517 likes
Advertisement - content continues below
#5. Great blue heron by Curtis Parypa @curtis_snapshot
Posted April 7, 2022. 5.5K impressions, 530 likes
#6. Pileated woodpecker in Kawartha Highlands Provincial Park by Colin Bruce @canoe_carrier
Posted April 14, 2022. 5.5K impressions, 475 likes
Advertisement - content continues below
#7. Mackerel sky over Chemong Lake by Allyson Latta @allyson_latta
Posted April 3, 2022. 5.1K impressions, 373 likes
#8. Spring snow by Anne Arnold @annearnold727
Posted April 20, 2022. 4.9K impressions, 432 likes
#9. Spring in Peterborough County by Brian Parypa @parypa2020
Posted April 9, 2022. 4.8K impressions, 376 likes